Dr Enno Aufderheide has been Secretary General of the Foundation since 2010.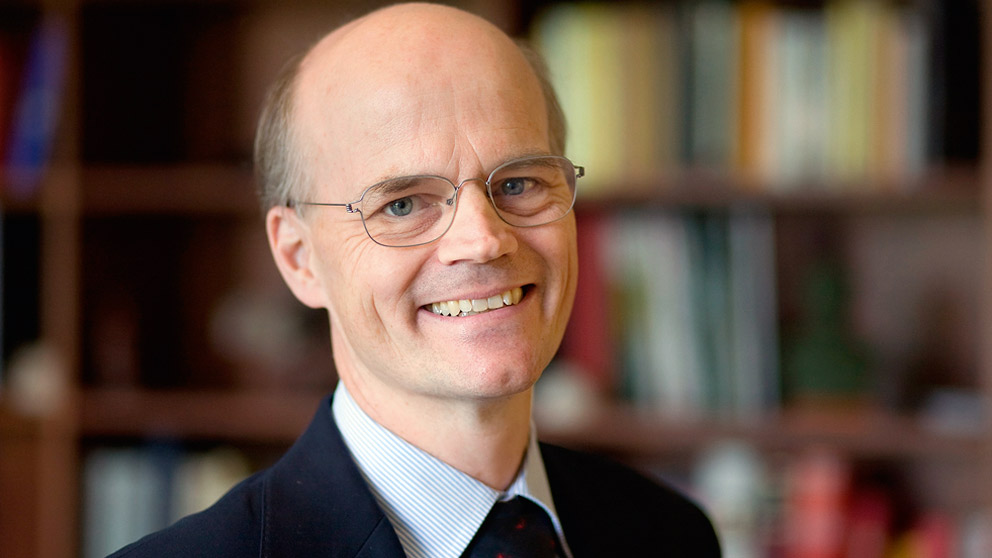 Kosmos: Mr Aufderheide, the Foundation launched the Alexander von Humboldt Professorship a good ten years ago with the aim of shaking up the German research landscape. How successful have you been?
Enno Aufderheide: The core idea we developed together with the Federal Ministry of Education and Research was to encourage universities with the Humboldt Professorship. We wanted to encourage them to be self-confident and to aim high for the professors they wanted to recruit. Well, it took a while for them to develop enough confidence in themselves but, basically, it worked. As with anything new, there were early adopters who caught on rather faster than others. Right from the start, the big universities in Berlin and Munich, for example, were very active. But the other unis soon followed suit.
Kosmos: Can you think of any special moments in these ten years?
Enno Aufderheide: Yes, of course. For example, when you see that universities that you wouldn't automatically consider to be research beacons are really successful with their excellent research in this programme – to witness stories like that, for example, is just great. Because it shows that the gap between Germany's famous and not so famous research locations is not all that big. And, in my opinion, this is an important point: that "normal" unis are capable of keeping up with the top-rank universities. We need it to be like this so that we can be truly attractive to promising students in all areas. The fact that Humboldt Professors are prepared to move to smaller locations is a clear indication that this capacity does exist.
Kosmos: Presumably you are not quite so satisfied with the percentage of women who have been granted the award …
Enno Aufderheide: Of course, in some years, it's frustrating when the percentage of women appointed is practically zero. On the other hand, there was one year when only one man was selected for a Humboldt Professorship. Given the small numbers in our cohorts these variations are relatively normal. However, especially at the beginning, we had to do a lot of talking with university leaderships to change their way of thinking. Apparently, it's not always women who immediately spring to mind when people think of the crème de la crème of the research community. But we have certainly noticed that things are improving. I don't see any cause for alarmism – especially as every cohort brings new role models.
Kosmos: What you are describing is nothing short of a change in academic culture. Are the ten professorships you award each year enough to achieve this?
Enno Aufderheide: On the one hand, yes: it works despite the re- latively small numbers. On the other hand, we do miss out on opportunities. German universities have a good deal to offer: a respectable overall level of third-party income, secure basic funding – although we could argue about the level – well- educated students and, last but not least, a research-friendly climate in Germany. I could envisage more than ten Humboldt Professorships. The potential is there. But then, of course, we would also have to receive a clear signal that the necessary funding would be made available. We certainly won't progress to, say, 20 awards per year in one fell swoop, but the quality of research in Germany would justify it. And if we consider how the climate of intolerance in the United States and the United Kingdom has made them less attractive for top researchers, I think 20 Humboldt Professorships would be perfectly realistic.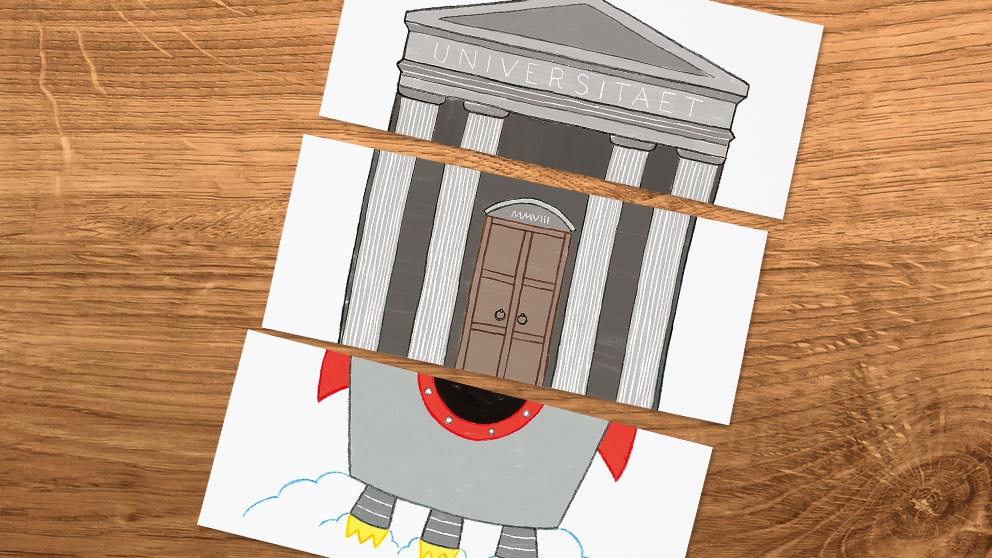 Kosmos: How courageous do universities need to be to aspire to such a professorship?
Enno Aufderheide: Humboldt Professorships bring inequality to universities – that's the whole idea. At the outset, there was a lot of discussion about whether this was acceptable. But now there are many universities which consciously practise it and draw strength from it. For example, when the Millennium Technology Prize winner Stuart Parkin goes to Halle to conduct his research at the Max Planck Institute and the uni there, the location immediately becomes much more attractive to other outstanding researchers in his field.
Kosmos: And yet, appointment negotiations between the universities and potential Humboldt Professors do break down from time to time in spite of all the freedoms and the money associated with a Humboldt Professorship. Why is that?
Enno Aufderheide: The candidates we are talking about are so eminent that they always have a number of options. Sometimes they are offered unbelievably good incentives to stay at their universities or get competitive offers from others. That's the way it is in academia. Perhaps we should give the university leaderships rather more support, adjust the share of administrative costs and make it somewhat easier for them to internally justify embarking on such an appointment procedure. But these freedoms do have to be used – and this is where the courage you were referring to comes in. It does not yet exist everywhere.
Kosmos: Do you have any concrete examples of issues that prove difficult during negotiations?
Enno Aufderheide: When negotiations break down it is often due to a lack of understanding for dual careers on the German side. There are unis like Munich where the Dual Career Service actively searches for options for the Humboldt Professor's partner. Some of the other unis are content just to pass on the name of the paper that publishes job advertisements – that is not enough. Nor is it enough to simply provide the telephone number of the nearest international school. No, active support is required. Just making information available does not make a convincing relocation service.
Kosmos: Are we perhaps also a bit too bureaucratic in Germany?
Enno Aufderheide: In some cases, I can't completely exclude that possibility. On the other hand, we always tend to find unfamiliar processes and red tape more unpleasant than the ones we know from our own countries. So, it's a common problem, which is why I would recommend Humboldt Professors to earmark part of their funding for employing someone to handle the paperwork for them. That costs the equivalent of one assistantship, but it increases the group's overall productivity enormously.
Kosmos: Aren't you worried that the big research stars will cause too much upheaval in the university landscape?
Enno Aufderheide: No, because good people go to good environments – and then attract other extremely good people. The Humboldt Professorship doesn't generate an isolated star on the academic firmament but rather ensures that subsequent appointments at such unis reach a higher level.
Kosmos: And that continues after the funding period has come to an end?
Enno Aufderheide: The transition to regular financing is, of course, a crucial time. Agreements that have been made by the university in advance must be conscientiously fulfilled. That is why it is so important that the German Association of University Professors and Lecturers is involved in appointment negotiations in an advisory capacity from the word go. "The university will do its best" does not constitute a binding commitment and that has to be made clear to foreign researchers. There are not only cultural boundaries to be overcome but also legal ones. On the whole, however, it works quite well.
Kosmos: What aspects of the Humboldt Professorship do you think we'd be discussing in another ten years' time?
Enno Aufderheide: I hope, by then, we'll have gender parity. But, above all, we will see how proud each university is of its Humboldt Professorships and how this pride carries over into other appointments. When this happens, the cultural change towards actively recruiting top researchers has been accomplished. Moreover, by continuing to develop the programme we can keep offering attractive general conditions and possibly manage to hold our own against what could then be even greater competition from abroad.