Alexander von Humboldt Foundation
Humboldt Professorship
Germany's most valuable research award brings top international researchers to German universities. Here are some of them.
30.000 researchers worldwide belong to the Humboldt Foundation's network.
As Humboldtians, they are all members of the Humboldt Family: currently sponsorship recipients and alumni from more than 140 countries, including 56 Nobel Laureates.
The Humboldt Foundation
We sponsor researchers, regardless of discipline and nationality.
We strengthen Germany as a research location through international academic exchange.
We support our fellows and award winners for their entire lifetime.
We campaign for international understanding, scientific progress and development.
Progamfinder
We sponsor people, not projects. Find the right programme for you.
Research the global Humboldt Network.
Research the global Humboldt Network. Our database includes most of the Humboldt Foundation's 30,000 sponsorship recipients worldwide.
800 awards and fellowships are granted by the Humboldt Foundation every year.
Marc Sedjro (German Research Chair at AIMS South Africa)
"At my host institute I had access to the most recent specialist literature as well as recognised experts in my field – this enriched my research enormously."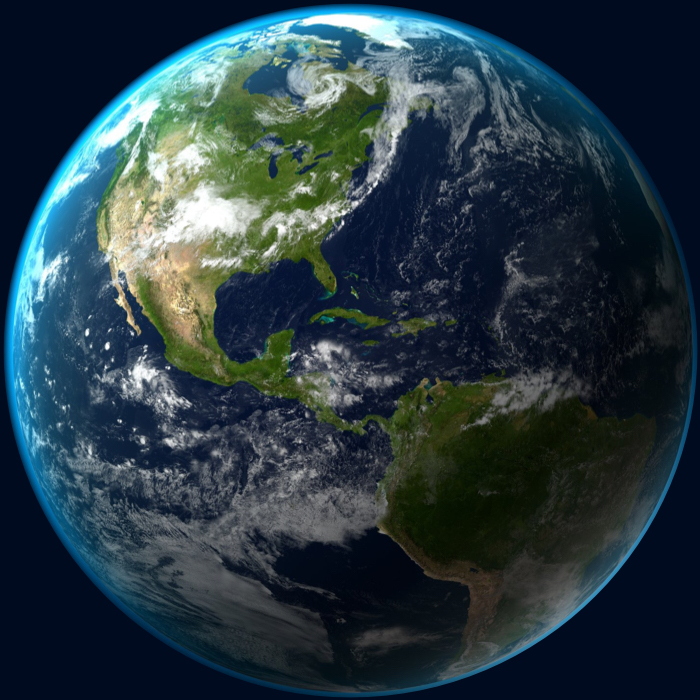 Humboldt Geography of Knowledge
Where do most of the successful applicants and nominees come from and where are the Foundation's alumni doing their research today?
Humboldt is everywhere
Alle
Strengthening freedom of scientific research: Success stories from five years of the Philipp Schwartz Initiative. An interview with the programme director.
Meeting of the Research Ministers of the European Union in Bonn: Humboldt Foundation and its partners in the Alliance of Science Organisations in Germany welcome the "Bonn Declaration on Freedom of Scientific Research".
Before they begin with their projects, the new cohort of Chancellor Fellows from meets digitally. We wish them all success and many enriching experiences during their time in Germany!
Universities in the major conurbations Berlin and Munich are in particular demand among foreign researchers.
Roberto Bonasio is awarded the Max Planck-Humboldt Research Award 2020, Luciano Marraffini receives the Max Planck-Humboldt Medal
Yuko Nishitani has been selected in recognition of her contributions to improving mutual understanding of Germany and Japan's culture and society.
"Our sincere congratulations to Emmanuelle Charpentier and Jennifer Doudna. With the genetic scissors you have developed a ground-breaking technology", said the President of the Humboldt Foundation, Hans-Christian Pape.
How are people around the world dealing with the effects of the coronavirus pandemic? Nearly 12,000 people from more than 130 countries have completed Humboldt Professor Anke Hoeffler's Life with Corona questionnaire.
How did reunification affect research in Germany? How did Humboldt Fellows experience the fall of the Wall? In several videos, members of the worldwide Humboldt network look back at the past and ahead to the future.
Twitter
Before they begin with their projects, the new cohort of Chancellor Fellows from meets digitally. We wish them all success and many enriching experiences during their time in Germany!
Calling all young climate experts from transition and developing countries! Do you want to conduct a research-based project in Germany for 12-24 months? Then apply for a ClimateProtection Fellowship! Deadline: 1 March 2021
Happy 251st Birthday Alex! Why Alexander von Humboldt still matters today: Visit last year's anniversary website humboldt-heute.de/en/
Converting waste into a useful product: Humboldt Professor Largus Angenent and his research group are looking for new sources of carbon for the production of chemicals.
"I need international exchange to do my work. And we all do!" Betty Rono, Climate Protection specialist from Kenya, supports international collaboration in research, in the #Covid19 crisis and in the future. #ResearchAcrossBorders
Final meeting of the current German Chancellor Fellows from Brazil, China, India, Russia, and the USA – this year in the virtual space. Thank you for the lively exchange of ideas and all the best for your future! And now cheers!
stay updated
Humboldt Alumni Award for Innovative Networking Initiatives
Apply now for the Humboldt Alumni Award! Every year, the Alexander von Humboldt Foundation grants up to five Humboldt Alumni Awards to promote innovative networking initiatives of alumni of Alexander von Humboldt Foundation fellowship and award programmes. Applications are accepted until 30 November 2020.
Publications in the Humboldt Network