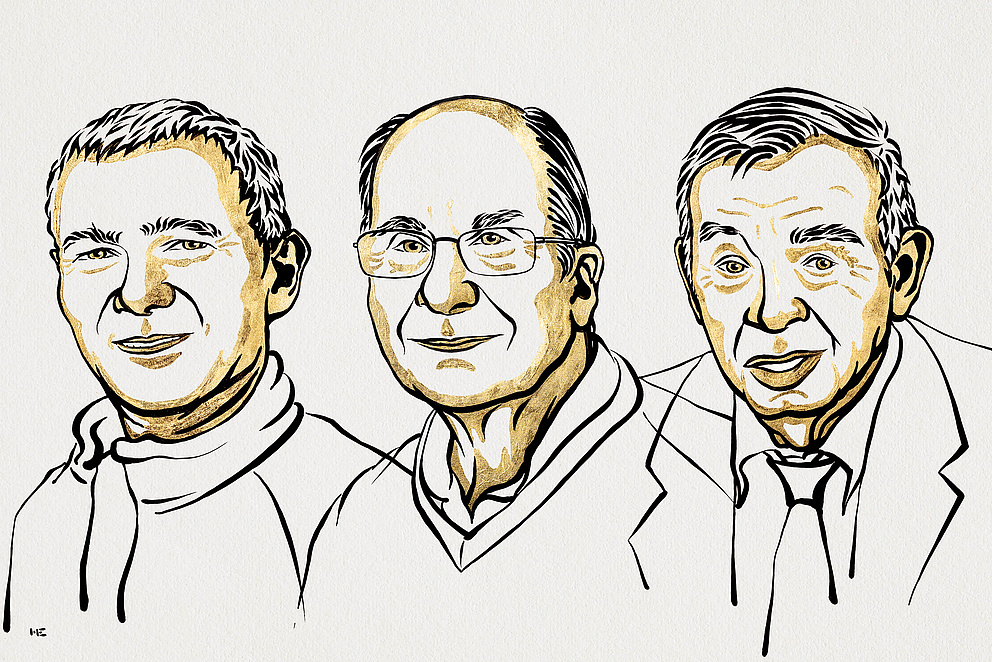 Contact
Press, Communications and Marketing
Tel.: +49 228 833-144
Fax: +49 228 833-441
presse[at]avh.de
The Alexander von Humboldt Foundation congratulates Alexei Ekimov on winning the Nobel Prize in Chemistry which he was selected to receive together with Moungi Bawendi and Louis Brus. The three researchers are being honoured for "the discovery and synthesis of quantum dots", nanoparticles so tiny that their size determines their properties, the Royal Swedish Academy of Sciences stated. Independently of each another, Ekimov and Brus succeeded in creating quantum dots. Bawendi revolutionised their chemical production. Today, quantum dots illuminate, for instance, television screens that use QLED technology. They can also be employed to guide surgeons when removing tumour tissue.
The Russian physicist Alexei Ekimov received a Humboldt Research Award back in 1996 and, with this award, undertook research stays in Germany at the Max Planck Institute for Solid State Research in Stuttgart and at the University of Gießen. He earned his doctorate at the Joffe Institute in what is now St. Petersburg and has been a researcher at Nanocrystals Technology, New York, USA, since 1999.
"We heartily congratulate Alexei Ekimov, Moungi Bawendi and Louis Brus. The award for their groundbreaking work is well-deserved", said Robert Schlögl, President of the Humboldt Foundation. "For us, this news is further enhanced by the fact that Alexei Ekimov maintains close relations with Germany and Moungi Bawendi has previously served in the Humboldt Network as a host for a German Lynen Fellow."
The worldwide network of individuals who have been sponsored by the Humboldt Foundation now includes 61 Nobel Prize laureates. Yesterday, the Nobel Prize in Physics was awarded to Pierre Agostini, who is also a Humboldt Research Award winner.
Every year, the Alexander von Humboldt Foundation enables more than 2,000 researchers from all over the world to spend time conducting research in Germany. The Foundation maintains an interdisciplinary network of well over 30,000 Humboldtians in more than 140 countries around the world – including 61 Nobel Prize winners.