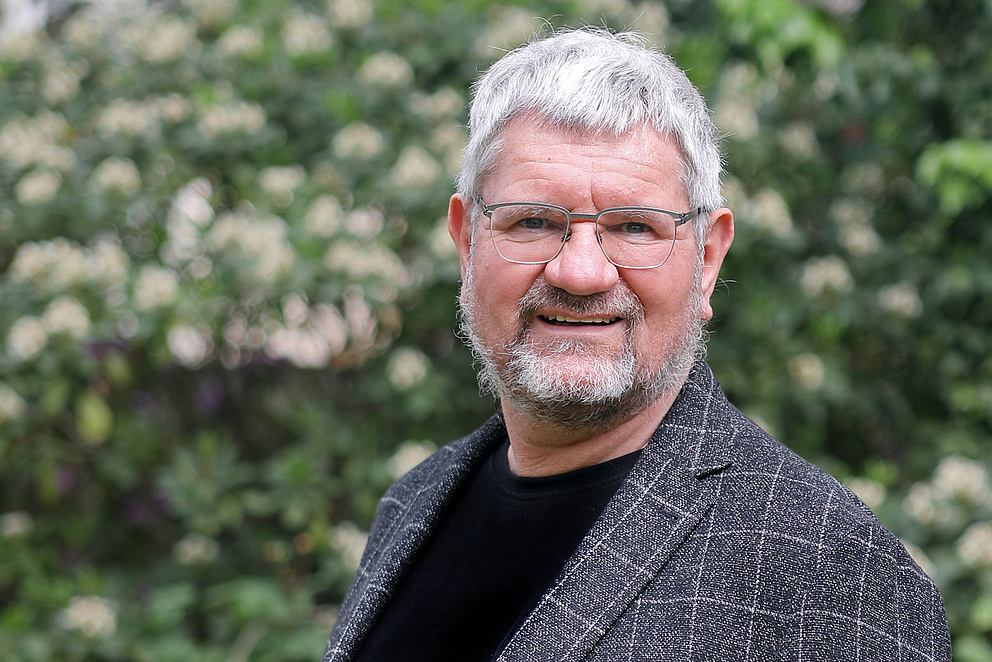 Contact
Press, Communications and Marketing
Tel.: +49 228 833-144
Fax: +49 228 833-441
presse[at]avh.de
The chemist Robert Schlögl will assume his duties as the new President of the Alexander von Humboldt Foundation starting 1 January 2023. He will take over from the neurophysiologist Hans-Christian Pape, who has held this position since 2018 and whose term of office ends in 2023.
Born in 1954, Robert Schlögl is an internationally recognised and well-connected scientist. His research focus is energy conversion processes and catalysts. As an expert for energy systems of the future and the complex challenges arising in connection with transitioning the current energy system to renewable forms of energy, he also has a wealth of experience in the area of political consulting and science communication.
After completing his studies in chemistry and earning his doctorate in Munich, Robert Schlögl worked first as a postdoc in Cambridge and then in Basel before obtaining his postdoctoral qualification in Berlin. He became a level C4 professor at Goethe University in Frankfurt am Main at the age of just 35. Five years later he was appointed a director at the Fritz Haber Institute of the Max Planck Society in Berlin. He is also a director at the Max Planck Institute for Chemical Energy Conversion in Mülheim an der Ruhr, where he served from 2011 until early 2022, initially as a founding director and thereafter as managing director.
Robert Schlögl is Vice-President of the German National Academy of Sciences Leopoldina and a member of several other academies as well as a Fellow of the Royal Society in London. He has been and continues to be involved in three DFG-funded excellence clusters and Collaborative Research Centres as well as numerous collaborative projects being organised by the European Union. As chairman of the advisory board of the Kopernikus projects revolving around energy transition which were funded by the Federal Ministry of Education and Research, he played a significant role in bringing the natural sciences and social sciences together in work in this area. Schlögl is Honorary Professor at the Technische Universität (TU) and the Humboldt-Universität in Berlin, the Ruhr Universität Bochum (RUB) and the University of Duisburg-Essen (UDE). He has received numerous awards, including the Eni Award in the category Energy Transition.
Robert Schlögl has been associated with the Alexander von Humboldt Foundation for many years. He was a member of the Committee for the Allocation of Humboldt Research Awards from 2010 to 2019 and has served several times as an academic host for individuals sponsored by the Foundation.
Robert Schlögl was nominated to be the Foundation's next president by an international selection committee. His nomination was unanimously approved by the Board of Trustees. Federal Minister of Foreign Affairs Annalena Baerbock appointed him this week to this office for a period of five years starting 1 January 2023.
Every year, the Alexander von Humboldt Foundation enables more than 2,000 researchers from all over the world to spend time conducting research in Germany. The Foundation maintains an interdisciplinary network of well over 30,000 Humboldtians in more than 140 countries around the world – including 61 Nobel Prize winners.