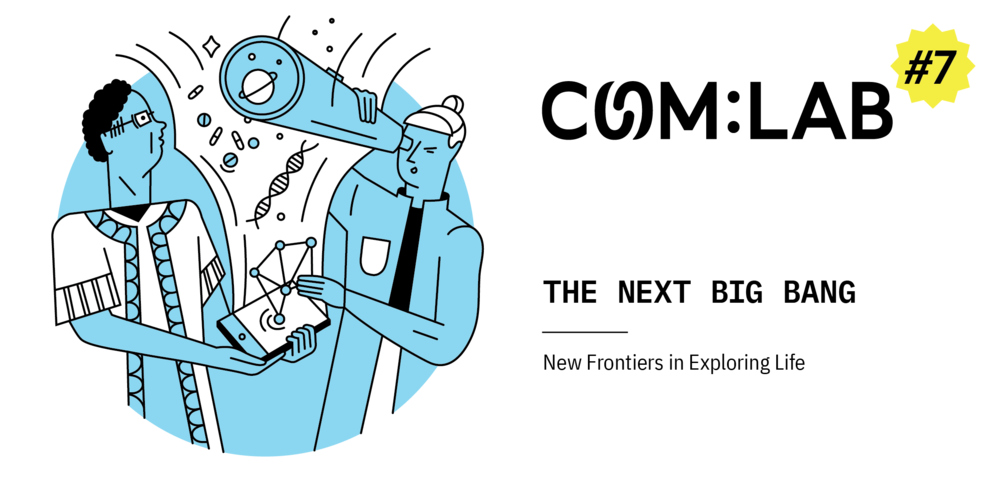 Humboldt Communication Lab
A conversation between science and the media: twice a year, ten Humboldt Fellows and ten early-career journalists get together with the aim of learning from one another.
The science year 2022 brought us ground-breaking news – from new AI-based approaches to drug production to spectacular insights into distant galaxies delivered by the James Webb Telescope. Science has always experimented at the boundaries of life, but how will new technologies shape our understanding of humans and our habitats in the future?
With new space missions and fast developments in bioengineering, ComLab#7 aims to explore the research that will fuel our expectations in 2023. What are the new frontiers in research and how can or should scientists and journalists tell the story of the next big bang that is already fundamentally happening but has not yet arrived in everyday reality? At the same time: How much news value should we ascribe to risky or early research? Can too much attention at an early stage harm further developments, especially in terms of public acceptance? In addition, there are ethical and social issues to consider, especially when we deal with disruptive research and technologies.
With the seventh ComLab we want to light out the territory for the next scientific revelation whilst also considering the underlying cultural norms that affect how new research is implemented and perceived in different countries.
Key Questions:
What are the next big trends and topics in science in 2023?
How to communicate cutting-edge research in a clear and comprehensible way?
What might be the social and ethical implications of new frontiers in research – from the exploration of space to progress in the field of bioengineering and drug production or AI-based innovation?
How do different cultural perspectives and religion influence our understanding of ground-breaking discoveries?
To what extent is the visibility of new research determined by inequality of opportunity – especially regarding differences between the Global North and the Global South?
Speakers/Mentors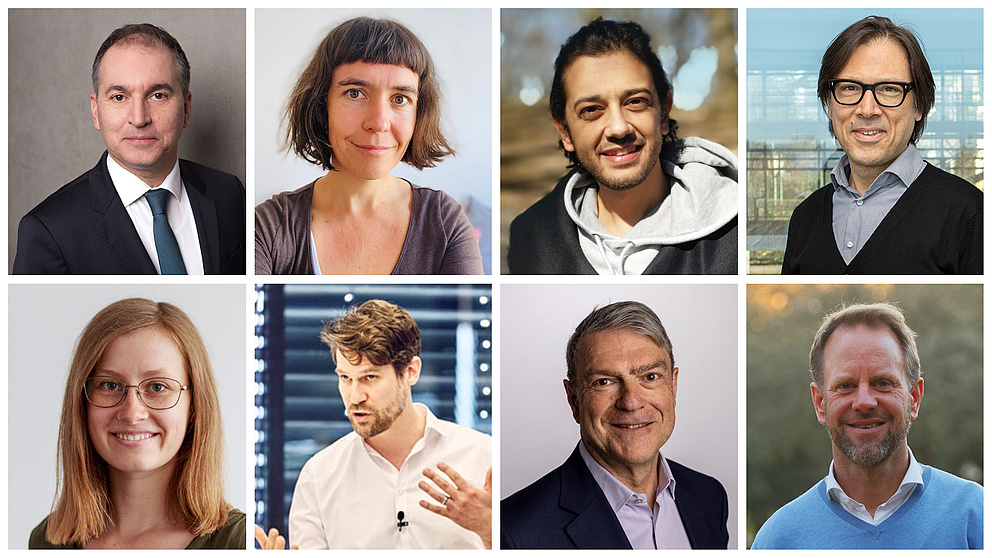 from left to right, first row: Vito Cecere (Federal Foreign Office), Annegret Burkert (Science Media Center Germany), Mohammed Yahia (Nature), Zulfikar Abbany (Deutsche Welle)
second row: Liliann Fischer (Science in Dialogue), Dr Jens Radü (DER SPIEGEL), Clive Cookson (Financial Times), Dr Markus Kissler-Patig (European Space Agency, ESA)
Participants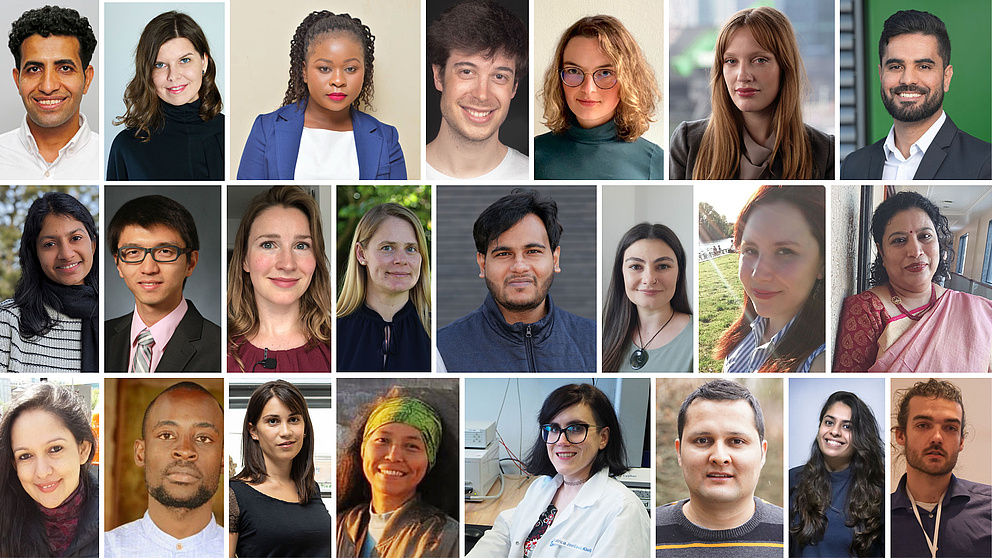 (in alphabetical order)
Humboldtians: Dr Huanyu Cheng (Penn State University), Dr Raktim Haldar (Leibniz University Hannover), Dr Giulio Isacchini (UC Berkeley and University of Leipzig), Dr Melissa Johnston (University of Tübingen), Dr Patricia Jovicevic-Klug (Max-Planck-Institut für Eisenforschung), Dr Sophie Korn (Goethe University Frankfurt / Stanford University), Dr Riccardo Marin (University of Tübingen), Dr Uira Melo (Max Planck Institute for Molecular Genetics), Durga Mohanakrishnan (German Committee for Disaster Risk Reduction, DKKV), Sonakshi Saluja (Reiner Lemoine Institute, RLI), Dr Rafael Segura (Max Planck Institute for terrestrial Microbiology), Dr Laure-Anne Poissonnier (University of Regensburg)
IJP Alumni/Journalists: Chitraddeepa Anantharam (The Hindu), Edite Brikmane (LVportals), Melanie Hall (Deutsche Welle), Krista Hessey (Global News), Karelia Llanos (Excélsior), Mohammed Magdy (Al-Shorouk Newspaper), Chinsisi Moyo (Capitol Radio), Lily Nababan (Estubizi Network), Zuza Nazaruk (freelancer), Chimwemwe Padatha (Zodiak Broadcasting Station/Deutsche Welle), Anuradha Sharma (Newsreeal Asia)