Contact
Press, Communications and Marketing
Tel.: +49 228 833-144
Fax: +49 228 833-441
presse[at]avh.de
Douglas Cairns
Tracing the emotions
Shame, guilt, honour – emotions like these have accompanied people from time immemorial. Douglas Cairns addresses such topics from the perspective of a classical philologist. He is one of the world's leading experts in emotion research, a particularly innovative and challenging field within his discipline. He focuses on the language used to express emotions in classical texts, not just considering semantic analysis. What distinguishes Douglas Cairns' research on Greek drama and lyric poetry is that he applies knowledge deriving from other disciplines such as psychology, biology and behavioural research. With no little success: even his doctoral thesis on shame in Greek culture went on to become a standard work in the subject. By cooperating with TU Dresden, Cairns is set to reinforce historical emotion research, which has so far tended to be a feature of English-language classics, in Germany, as well.

Host institute: TU Dresden, Institute of Classical Philology
Host: Professor Dr Dennis Pausch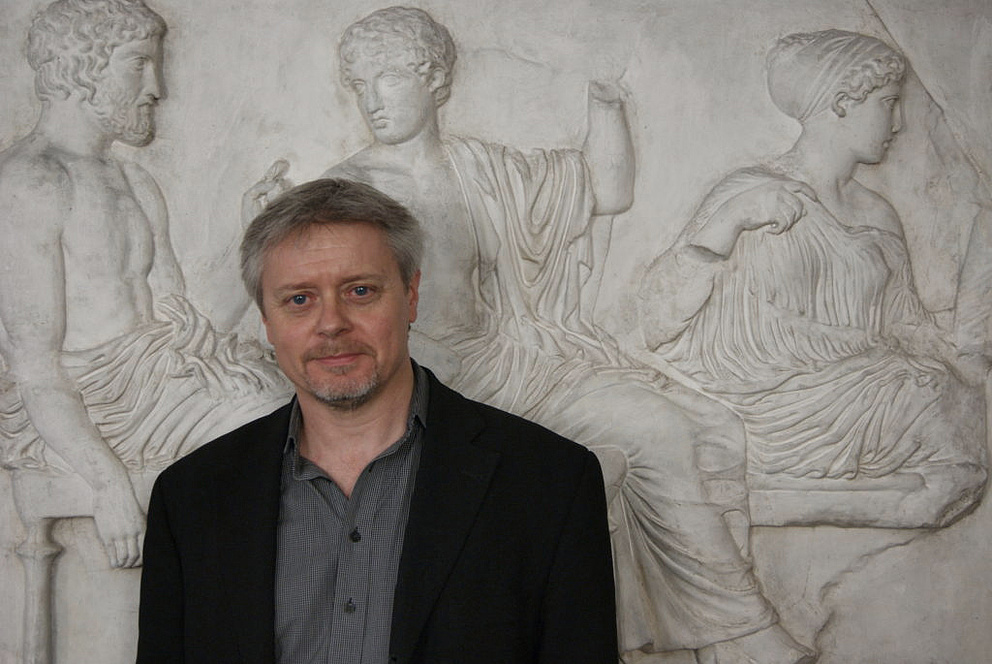 Professor Dr Douglas Cairns
Born in Scotland in 1961, Douglas Cairns is Professor of Classics at the University of Edinburgh, UK. He took his doctorate in Greek at the University of Glasgow and subsequently taught and continued his research at many international universities, including the University of Otago, New Zealand, the University of St Andrews and the University of Glasgow, both in Scotland, and the University of Leeds, England, before being appointed Professor of Classics at the University of Edinburgh in 2004. Douglas Cairns has received numerous scientific honours, including fellowships from the Humboldt Foundation and the Leverhulme Trust. Cairns is, amongst others, vice president of the Classical Association and chairman of the Classical Association Journals Board.
José Maurício Domingues
Building bridges between continents
The work of the Brazilian sociologist José Maurício Domingues is distinguished by a consistent regard for theory. He develops global, sociological theory and is considered one of the few researchers who manages to connect the theoretical debates conducted in Latin America with those in the English-, French- and German-speaking worlds. This has made him one of the most important contemporary theoreticians investigating global modernity from the perspective of comparative civilisations. The scope of his empirical references is particularly impressive: Most theoreticians of modernity gained their insights from their respective national and linguistic contexts. Domingues on the other hand, having investigated the development of modernism in Europe, Latin America and North America, decided to familiarise himself with the literature on India, China and Israel where he also spent time on his research. The main aim of his collaboration with the Hamburg Institute for Social Research and the Institute for Latin American Studies at FU Berlin is to analyse political modernity from a historical and comparative angle with a special emphasis on identifying trends and processes related to the theory of power in these developments.

Host institute: Hamburg Institute for Social Research with the support of the Institute for Latin American Studies at Freie Universität Berlin
Host: Professor Dr Wolfgang Knöbl
Professor Dr José Maurício Domingues
Born in Brazil in 1960, José Maurício Domingues has been conducting research as a Professor at Rio de Janeiro State University in Brazil since 2010. He took his doctorate at the London School of Economics and Political Science in the United Kingdom in 1989 and returned to Brazil in 1994, originally as a postdoc. From 1997 to 2000, he was a Professor at Rio de Janeiro Federal University, subsequently transferring to the Rio de Janeiro University Research Institute where he also acted as Executive Director from 2005 to 2007. In 2010, he was a visiting researcher at the University of Cambridge in the United Kingdom. He also spent time pursuing his research in China, India and Israel. José Maurício Domingues is on the editorial boards of various international and Latin American journals.
Pascal Mamassian
Tracking down perception
There are some things our senses register that our brains do not identify. Our perception filters the information that actually gets through to us. The French psychologist Pascal Mamassian is one of the world's top experts on mechanisms of this kind, particularly visual perception. His work on the importance of light direction and shadow casting for spatial perception has received great attention. He is currently also focusing on cross-modal and three-dimensional perception. What is special about Mamassian's work is that he investigates complex scenarios that really do occur in natural settings. A good mathematician, he is also able to model perception processes in quantitative terms. His collaboration with Giessen University will enhance the international standing of perception psychology in this country. In Giessen itself, he will reinforce experimental research and expand it by his expertise in computer modelling.

Host institute: Giessen University, Department of General Psychology
Host: Professor Dr Karl R. Gegenfurtner
Dr Pascal Mamassian
Born in France in 1965, Pascal Mamassian has been CNRS Research Director of the Laboratoire des Systèmes Perceptifs at the École Normale Supérieure in Paris since 2014. He took his doctorate at the University of Minnesota in the United States in 1993. After working at the Max Planck Institute for Biological Cybernetics in Tübingen, at New York University, USA, and at the University of Glasgow in Scotland, he moved to the National Center for Scientific Research (CNRS) in 2004, initially as Research Scientist. He has also been President of the Vision Sciences Society and is one of the editors of journals like Psychological Science and Journal of Vision.
Alan Mikhail
How nature writes history
Alan Mikhail cemented his reputation as a pioneer of Middle Eastern History early in his career. He combines research on the history of the Middle East with environmental history, gaining access to completely new research fields. He describes, for example, how the way Egypt interacted with nature and natural resources like water and wood had an impact on Ottoman domination from the 16th to 19th centuries. His most recent studies on Egyptian history in this period have also generated new thinking. He has investigated, amongst others, the eruption of Iceland's Laki Craters in 1783/84 which, up to now, has largely been studied with reference to its impact on the climate and economy of Europe. Mikhail also traces the connections between the volcanic eruption in Iceland and drought and hunger in the Middle East. In his role as an Anneliese Maier Research Award Winner, Mikhail will drive research on environmental and Ottoman history in Germany as well as enhancing the international visibility of research here.

Host institute: University of Bamberg, Chair of Modern History and Regional History (from October 2019 on: Friedrich-Meinecke-Institut, FU Berlin)
Host: PD Dr Cornel Zwierlein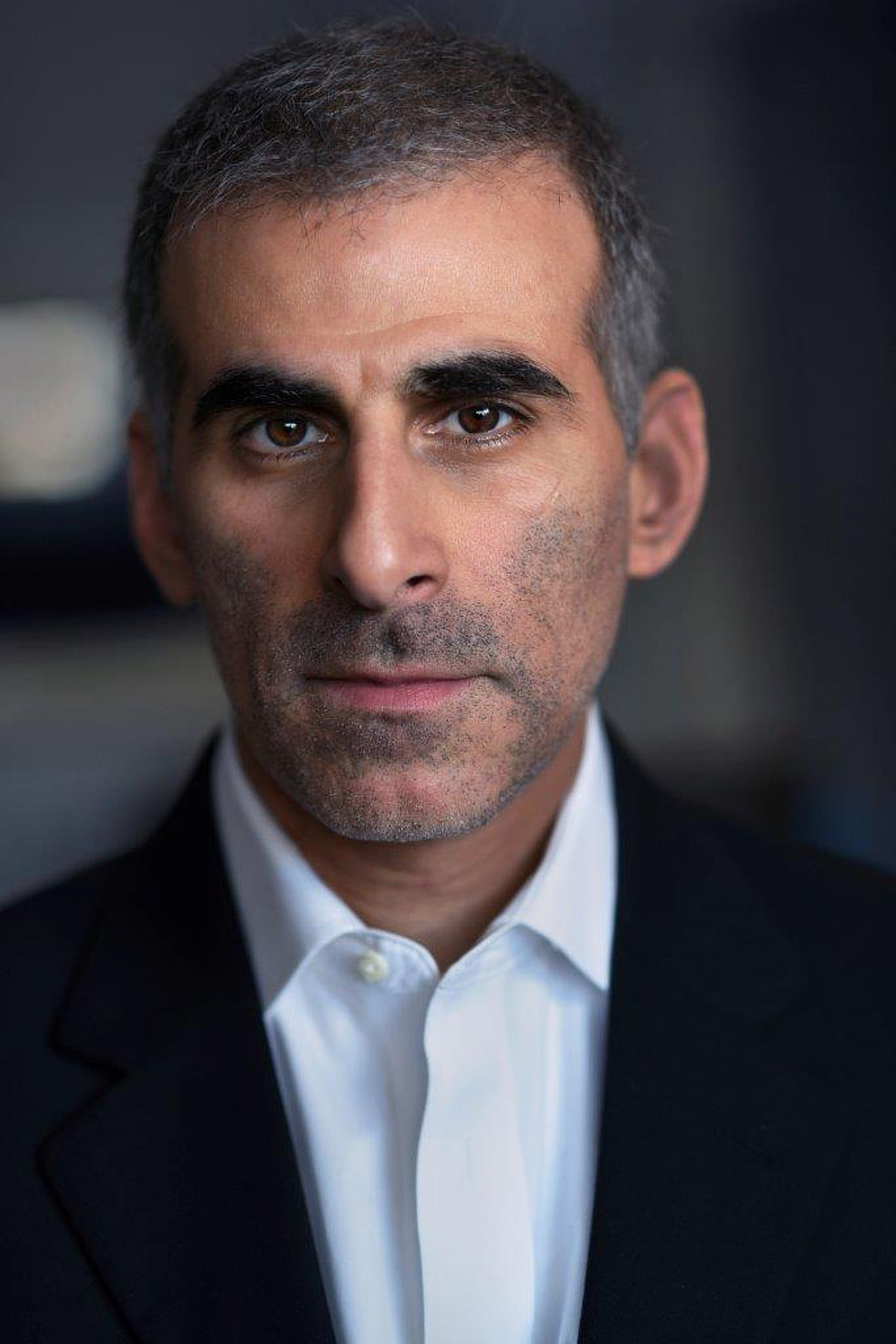 Professor Dr Alan Mikhail
Born in the United States in 1979, Alan Mikhail has been a Professor at Yale University, New Haven, USA, since 2013. He took his doctorate at the University of California in 2008 and subsequently pursued research with an Andrew W. Mellon Fellowship at Stanford University. He moved to Yale in 2010 where he was initially an Assistant Professor. Alan Mikhail has received many honours from, amongst others, the American Society for Environmental History, the Middle East Studies Association and the Agricultural History Society.
Ingrid Piller
The opportunities inherent in multilingualism
Sociolinguist Ingrid Piller specialises in topics that are becoming increasingly relevant in today's society: intercultural communication and multilingualism. Piller focuses on the social consequences of linguistic diversity. What opportunities does multilingualism offer for social participation? And how do language deficits affect the cultural, economic and political involvement of migrants? To address questions like these, the German linguistics specialist, who lives in Australia, also ventures outside her strictly academic research: in 2009, Ingrid Piller launched the blog www.languageonthemove.com which looks at multilingualism in the context of globalisation and migration, and has already received several awards. At the University of Hamburg, she will contribute her international expertise to broadening research on multilingualism, language acquisition and linguistic education and expand comparative research between Australia and Germany.

Host institute: University of Hamburg, Department of General, Intercultural and International Comparative Education
Host: Professor Dr Dr h.c. mult. Ingrid Gogolin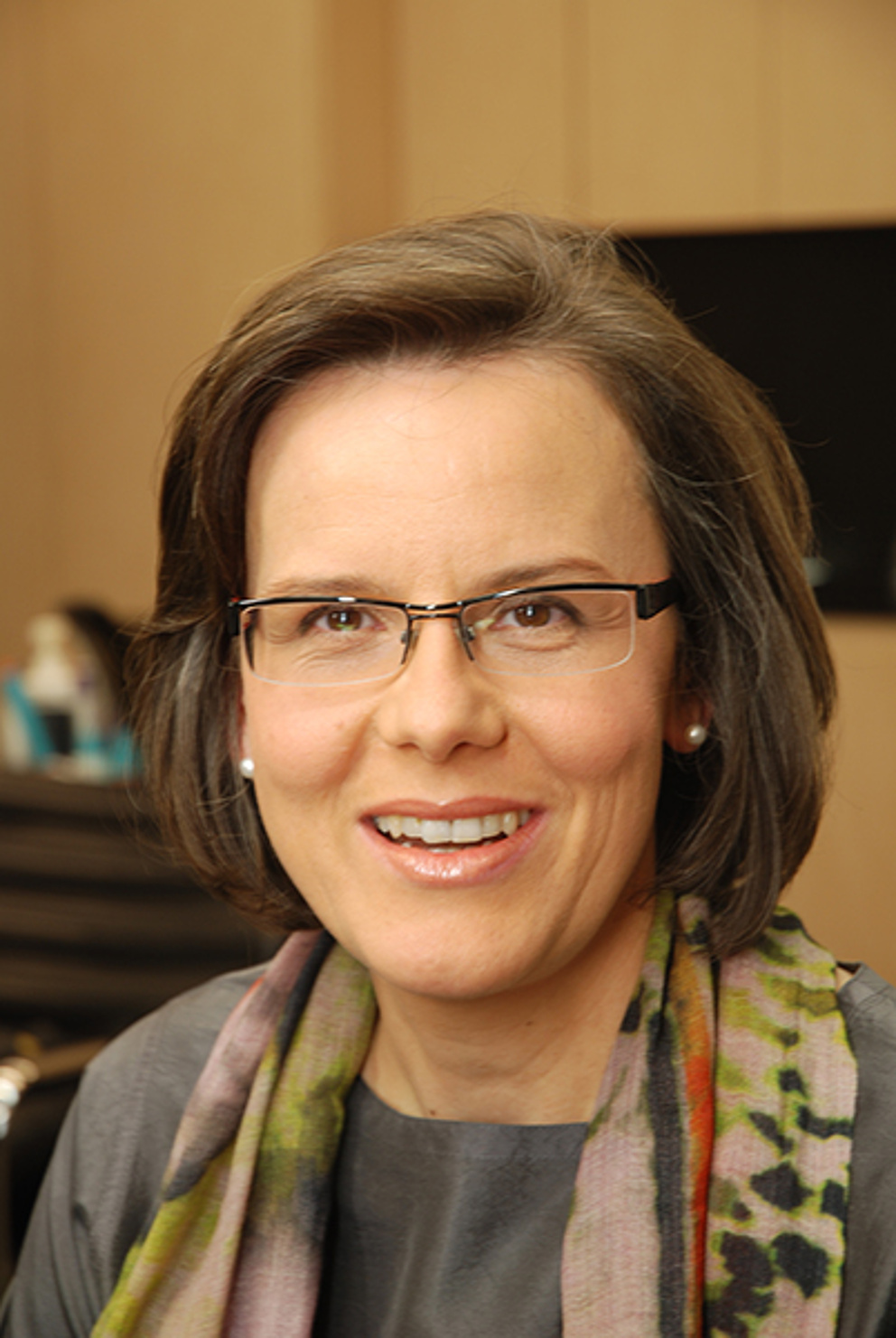 Professor Dr Ingrid Piller
Born in Germany in 1967, Ingrid Piller is Professor of Applied Linguistics at Macquarie University in Sydney, Australia. She took her doctorate at TU Dresden in 1995 and subsequently continued her research at Ithaca College in the United States, the University of Hamburg, Sydney University and the University of Basel before moving to Macquarie University in 2007. Ingrid Piller is, amongst others, editor-in-chief of the international journal Multilingua and editor of the science blog www.languageonthemove.com.
Annelise Riles
Spanning the boundary between law and ethnology
Through the eyes of an ethnologist, Annelise Riles examines the relationships between private international law, the regulation of financial markets and central banking. Both a legal scholar and an ethnologist, Riles consistently relates these topics to cultural diversity, human and women's rights. By employing ethnographical methods such as field research, longitudinal observation and interviews, her research delivers new insights. A study of global financial markets, for example, benefited from ten years of field research in private and public institutions and companies in Japan. Moreover, she uses multiple levels to investigate cyber security, from the hacker via the defence expert through to the straightforward user. In this context, she also deals with the relationships between experts and non-experts and the consequences for current social dialogue in democracies. But Riles does not just address this topic in her research: her online network Meridian 180, which she founded in 2012, is a forum for social and legal policy issues, bringing together players in academia, business, politics and NGOs from nearly 30 countries. In her role as an Anneliese Maier Research Award Winner, Riles will drive the subject legal anthropology, which is still in its infancy in Germany.

Host institute: Max Planck Institute for Social Anthropology, Halle (Saale), Department 'Law & Anthropology'
Host: Professor Dr Marie-Claire Foblets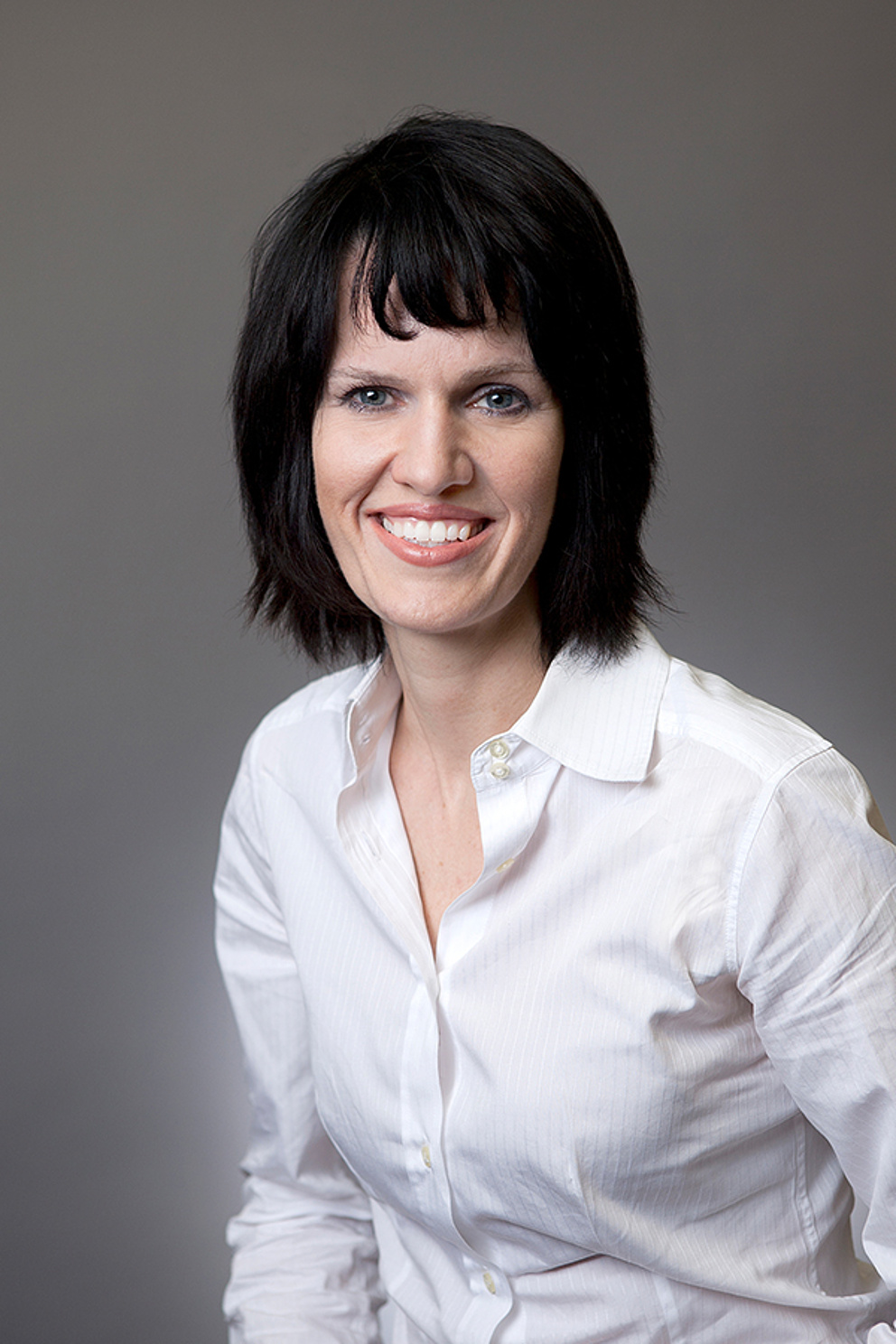 Professor Dr Annelise Riles
Born in the United States in 1966, Annelise Riles is the Executive Director of the Roberta Buffett Institute for Global Studies at Northwestern University, Evanston, USA, where she is also the Associate Provost for Global Affairs and a professor of law and anthropology. She took her doctorate at the University of Cambridge, United Kingdom, in 1996 and subsequently continued her research in the USA at the American Bar Foundation in Chicago and the School of Law at Northwestern University. She was also a visiting professor at Yale Law School. Annelise Riles has received many fellowships and awards. She belongs to various academic organisations, such as the International Academy of Comparative Law, and is on the editorial board of journals like the American Journal of International Law.
Sylvia Walby
Social inequality and gender
The British sociologist Sylvia Walby has shaped public debate on gender for more than 25 years – she is one of the leading personalities in the field. Walby investigates social inequality relations in contemporary societies with particular reference to gender. In her research, she studies current phenomena such as the impact of the financial crisis and globalisation, violence and human trafficking. Her influence reaches well beyond Gender Studies into the social sciences and social studies. Sylvia Walby is also a sought-after expert in the political and public arenas, engaging with bodies such as the European Commission, British government agencies, the European Parliament and the UN Commission on the Status of Women. As a collaborative partner at the University of Duisburg-Essen, her Anneliese Maier Research Award will allow her to contribute to further internationalising the Gender Studies focus in the social sciences. Joint projects on issues such as investigating enforced prostitution and human trafficking are also planned.

Host institute: University of Duisburg-Essen, Institute of Sociology and Essen College of Gender Research
Host: Professor Dr Karen Shire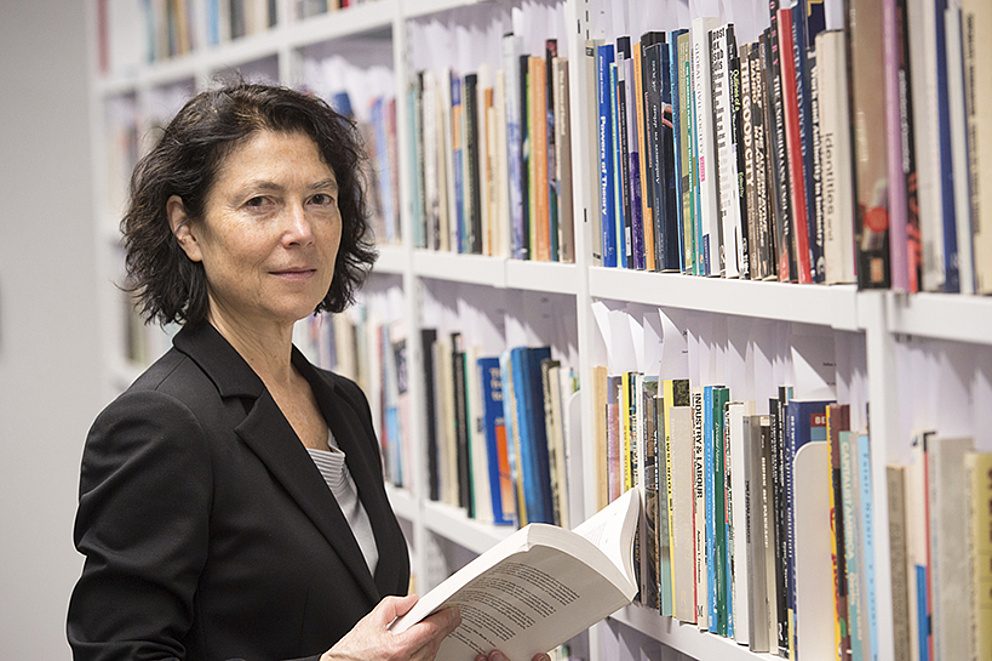 Born in the United Kingdom in 1953, Sylvia Walby is a Distinguished Professor of Sociology at Lancaster University, UK, where she holds the only UNESCO Chair in Gender Research and is Director of the Violence and Society UNESCO Centre (as of September 2018; since March 2019 she is a Professor and Director of the Violence and Society Centre at the City, University of London). She took her doctorate at the University of Essex in 1977, subsequently working at Lancaster, London, Bristol and Leeds before returning to Lancaster in 2005. She was also a Visiting Professor in Aalborg, Denmark, in 2008. Amongst others, Sylvia Walby is a member of the National Academy of Sciences and the U.K.'s Royal Society for the Arts and was the first President of the European Sociological Association.
Wang Hui
Modern China's global interlinkages
Wang Hui is not only one of the most influential intellectuals in China, he also ranks as one of the most important experts on Chinese intellectual history. In contrast to frequent practice in this field, he does not consider Chinese history in isolation, but in its broader Asian and global context. He believes that modernism in China can neither be understood properly by applying Western notions nor from the point of view of Chinese culturalism. Wang Hui, who at one time was editor-in-chief of the influential Chinese magazine Dushu, does not just make his mark on socio-political debates within China; his work also finds an exceptionally spirited response internationally. In 2008, for example, the magazine Foreign Policy named him as one of the most influential public intellectuals in the world. Collaboration between Wang Hui and the University of Göttingen is supposed on the one hand to fertilise Sinology in Germany whilst on the other, to expand German research on topics like globalisation and the rise of China to include a Chinese perspective.

Host institute: University of Göttingen, Chinese Studies
Host: Professor Dr Dominic Sachsenmaier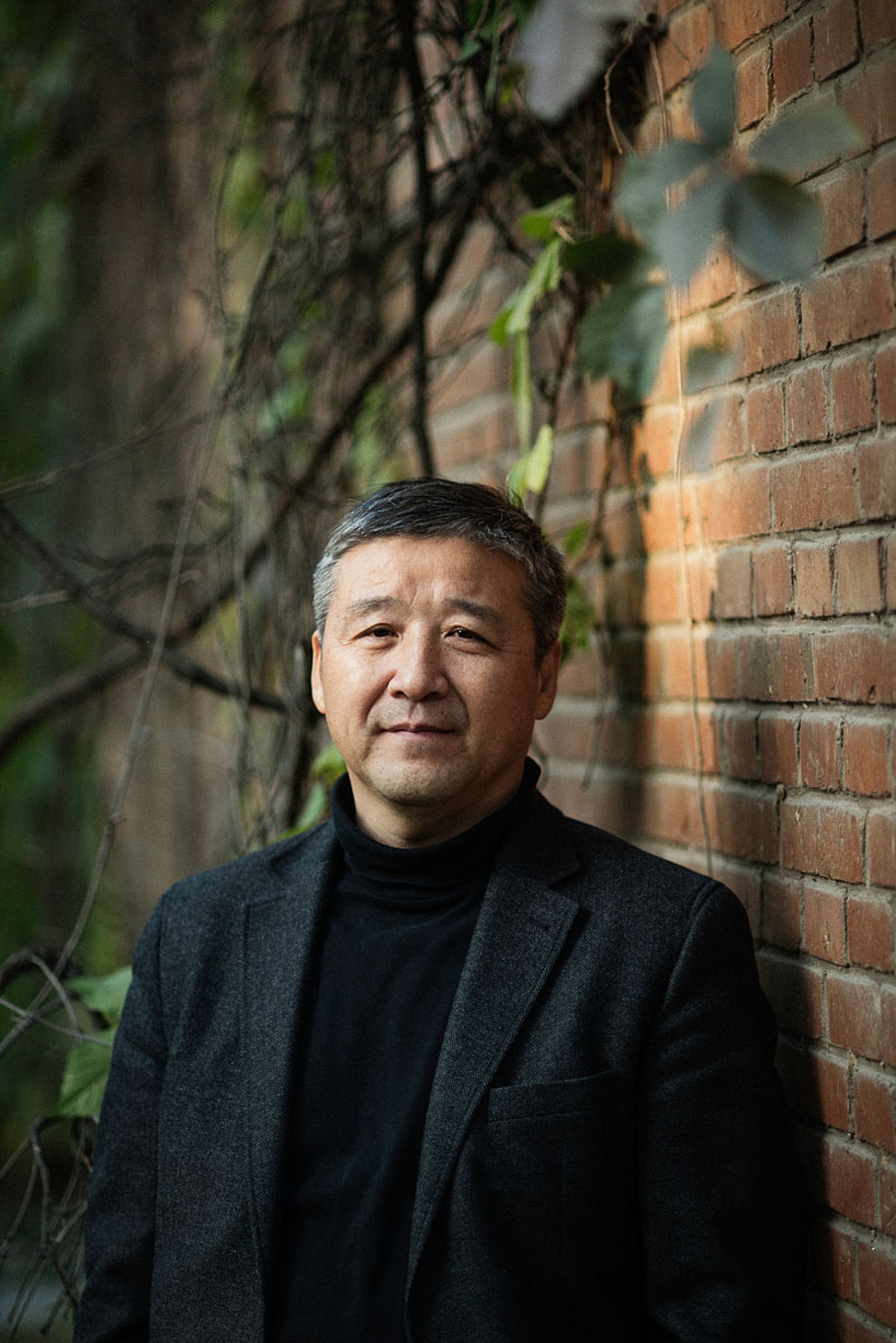 Born in the People's Republic of China in 1959, Wang Hui is a Professor at Tsinghua University and Director of the Institute for Advanced Studies in Humanities and Social Sciences. He took his doctorate at the Chinese Academy of Social Sciences in Beijing in 1988, then becoming a visiting professor in the United States, amongst others at Stanford and Harvard, as well as in Germany, Japan and Taiwan. Wang Hui has received many international honours. In 2001, he was a Senior Fellow at the Wissenschaftskolleg zu Berlin, for example, and in 2013, was the recipient of the Luca Pacioli Award, together with the German sociologist Jürgen Habermas.