Kontakt
Presse, Kommunikation und Marketing
Tel.: +49 228 833-144
Fax: +49 228 833-441
presse[at]avh.de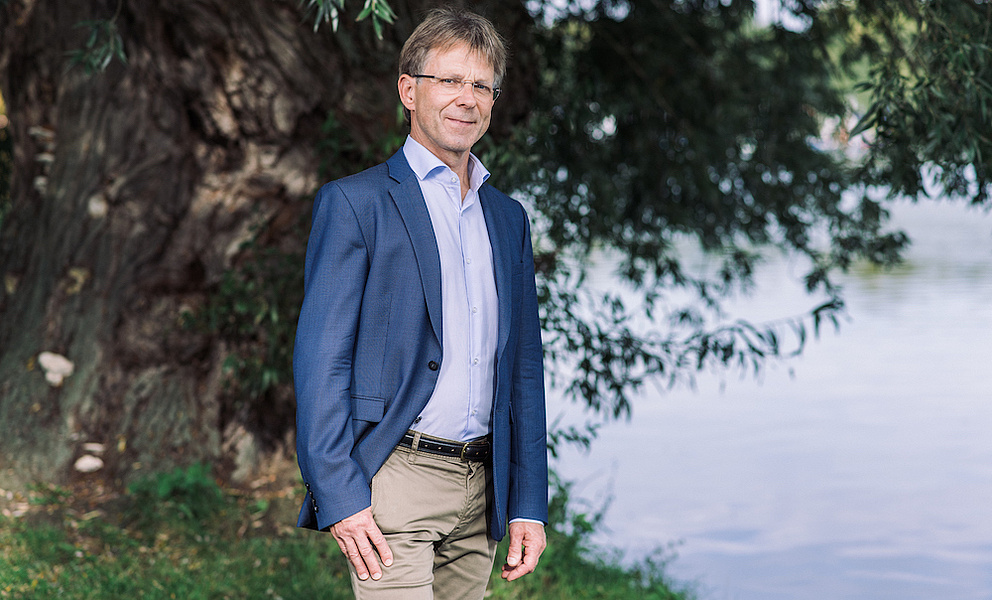 Coping with the COVID-19 pandemic is a global task. And a return to normality as we have known it to date is not guaranteed. The President of the Humboldt Foundation, Hans-Christian Pape, stresses in his guest commentary in the DUZ that the experiences and changes arising from the corona crisis also bring opportunities. In his article, which was published today, the neurophysiologist outlines the possible opportunities it offers for science.
"The corona crisis has impressively demonstrated that science as the reliable authority for facts, the political sector as the responsible authority for decisions and journalism as a conveyer of information are functioning", writes Hans-Christian Pape. Science communication will play a key role when it comes to further strengthening this trust, he notes. At the moment, the public is "witnessing a scientific learning process in real time", Pape explains, adding that this will enable new insights into the learning system that is science - with all of the associated provisional aspects and hypotheses that will be tested, confirmed or even refuted.
"The corona crisis is teaching us how important international collaboration is", Pape stresses in the DUZ, adding: "It is international cooperation, not national egotism, that brings solutions – in science as well as in the political sector." Researchers around the world have put competition on hold and are collaborating across disciplinary boundaries and national borders, he continued.
The Humboldt Foundation's international research network is also contributing to addressing the COVID-19 pandemic. More than 500 Humboldt Foundation fellows and alumni are conducting research around the world in the areas of immunology, microbiology, epidemiology and pneumology. Humboldtians are working on the novel coronavirus not only as virologists and epidemiologists; they are also examining the pandemic and the way it is being handled, from, for example, psychological and philosophical perspectives.
Every year, the Alexander von Humboldt Foundation enables more than 2,000 researchers from all over the world to spend time conducting research in Germany. The Foundation maintains an interdisciplinary network of well over 30,000 Humboldtians in more than 140 countries around the world – including 61 Nobel Prize winners.