Contact
Press, Communications and Marketing
Tel.: +49 228 833-144
Fax: +49 228 833-441
presse[at]avh.de
The Alliance has repeatedly pointed up the repercussions the energy crisis can be expected to have on research and teaching at German research institutions and has appealed to decision-makers in the political sector to ensure supply and planning security for science. While doing so, it also made it clear that research institutions have already begun to prioritise and conserve as their contribution to coping with and counteracting the current situation so that the entire science system does not see a lasting decline in its competitive strength. Against this backdrop, the Alliance views the expressions of support in the political sector as a positive signal.
A competitive science system is a guarantee for our country's capacity for innovation. Scientific knowledge lays the foundation for dealing with current and future crises. It points out ways to develop resilience to future challenges and guarantees long-term economic and social stability. Thanks to the continuous investments of the past years and decades and the concomitant establishment and expansion of excellent research capabilities, the German science system is currently one of the most productive and research-focussed in the world.
However, a weakening of the science system which is foreseeable in the wake of the current energy crisis – and particularly in combination with the repercussions of the Covid-19 pandemic and the cost increases seen in many areas – will have negative consequences with long-lasting and, in some cases, irreversible effects. Germany should – especially now – do everything in its power to secure stability for its standing as a location for science and research, ensure its ability to compete, and strengthen its research and academic relations policy. The Alliance of Science Organisations in Germany is available to take part in relevant meetings and discussions to develop a joint strategy for protecting the German science system.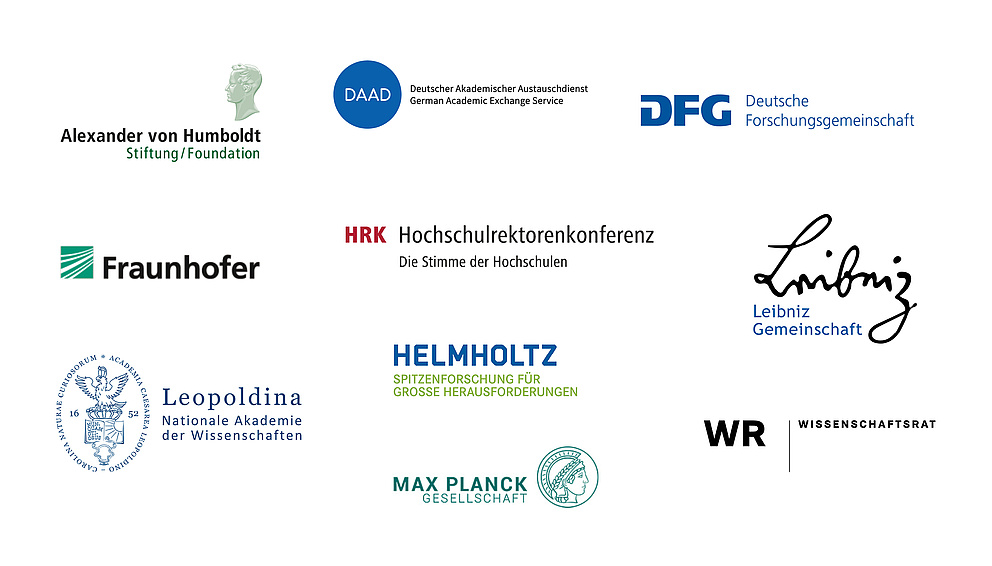 The Alliance of Science Organisations in Germany is a union of the most important science and research organisations in Germany. It regularly issues statements regarding important science policy issues. The Deutsche Forschnungsgemeinschaft (DFG) is a member of the Alliance and is the speaker of the organisation for 2022. The Alliance's other members are the Alexander von Humboldt Foundation, the German Academic Exchange Service, the Fraunhofer Gesellschaft, the Helmholtz Association, the German Rectors' Conference, the Leibniz Association, the Max Planck Society, the German National Academy of Sciences Leopoldina, and the German Council of Science and Humanities.
Every year, the Alexander von Humboldt Foundation enables more than 2,000 researchers from all over the world to spend time conducting research in Germany. The Foundation maintains an interdisciplinary network of well over 30,000 Humboldtians in more than 140 countries around the world – including 59 Nobel Prize winners.