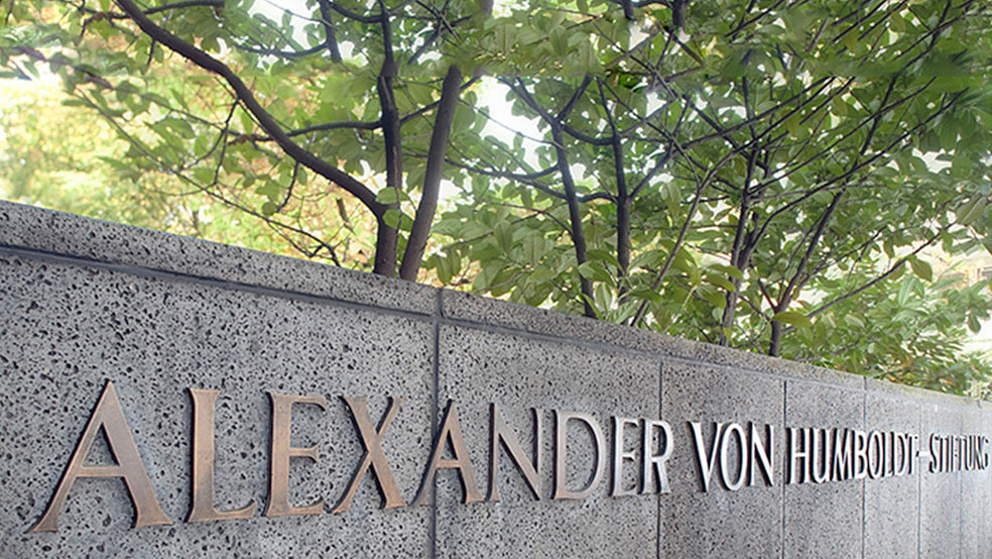 Contact
Press, Communications and Marketing
Tel.: +49 228 833-144
Fax: +49 228 833-441
presse[at]avh.de
The German government's budget plans for the current and coming year will force the Alexander von Humboldt Foundation to make deep cuts. Although the present government's coalition agreement included provisions for a three percent annual increase in the Foundation's budget, the institutional funding provided by the Federal Foreign Office will shrink by 3.3 percent this year. Moreover, the latest budget plans foresee a further cut of up to three percent as a global budget reduction. A 7.8 percent reduction has been announced for the 2023 financial year.
The Foundation had already reduced the number of funding approvals by up to 30 percent in programmes financed by the Federal Foreign Office. For its research fellowship programme, for example, this translates into 116 fewer fellowships: a reduction from 380 fellowships in 2021 to 264 in 2022. The numbers in the cabinet's draft budget for the year 2023 will now force the Foundation to discontinue entire programmes funded by the Federal Foreign Office. These will include the Residency programme that makes knowledge from the Humboldt Network available to the political sector and society and research awards for humanities scholars. For the time being, there will be no new call for the Research Hubs in Africa – a programme that was just launched in 2021 to put Africans in charge of German-African cooperation projects for the first time. Next year will also see painful cuts in the Philipp Schwartz Initiative which makes it possible for researchers who are threatened by war and persecution to work in Germany.
These cuts, said Pape, are particularly painful for the Philipp Schwartz Initiative. While special funds are available this year for measures to protect researchers from Ukraine, next year, when these fellowships continue to be offered, they will have to be financed at the expense of applications from other countries. "Providing protection for researchers from Ukraine will then come at the expense of researchers from other countries who are equally in need of protection. As a result, what was intended to be a strong signal of solidarity, will undermine academic and scientific freedom in the majority of those countries", concluded Pape.
The President of the Alexander von Humboldt Foundation, Hans-Christian Pape, warns of the consequences these cuts will have for the Foundation's reputation and the standing of German science diplomacy. "Our global network facilitates international cooperation in the area of diplomacy as well as in science and industry. The Foundation and, concomitantly, Germany have always been seen as fair and reliable partners over the last – soon 70 – years", noted Pape. "These cuts will now force us to renege on this reliability. We will have to turn down extremely capable individuals who want to come to Germany with the help of one of our fellowships and we will have to do this without being able to provide a satisfactory reason. In doing so, we will not only alienate these persons who would ordinarily be of great benefit to us. Our reputation will suffer. And this undermines the motivation of everyone involved – including those who have been Germany's allies to date – to be committed to our network", Pape stressed.
Pape called for cancelling the budget cuts in view of the fact that their negative impact will be disproportionately greater than the amount of money they save. "We naturally also see the enormous challenges facing Germany. And it goes without saying that science must also make a contribution to meeting these challenges. But we can certainly argue about the priorities. I don't think we should spend many times more on across-the-board subsidisation of fuel than we do on conflict prevention like that pursued and conducted by research and academic relations policy. We must prevent a loss of trust on the international stage and a thinning out of our international networks", Pape stressed with an eye to cuts at other organisations such as DAAD and the Goethe Institute.
Every year, the Alexander von Humboldt Foundation enables more than 2,000 researchers from all over the world to spend time conducting research in Germany. The Foundation maintains an interdisciplinary network of well over 30,000 Humboldtians in more than 140 countries around the world – including 59 Nobel Prize winners.