Contact
Press, Communications and Marketing
Tel.: +49 228 833-144
Fax: +49 228 833-441
presse[at]avh.de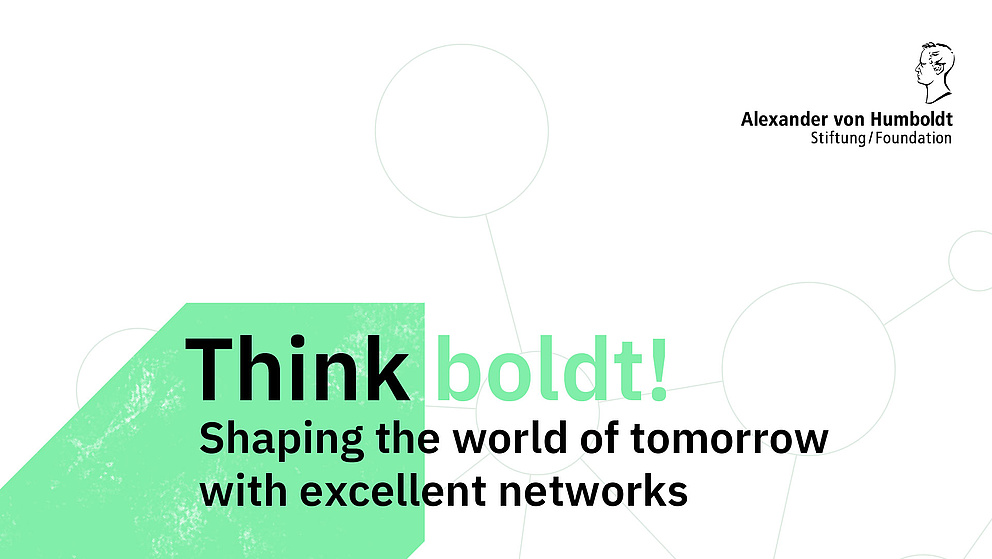 A study by ETH Zurich outlines the effects of international research collaboration. The study examines the careers of approximately 3,000 alumni of the Alexander von Humboldt Foundation and the Volkswagen Foundation. In addition, a survey was conducted of some 2,000 collaboration partners of Humboldt research fellows in Germany.
The study's conclusion: Research fellowships for visiting researchers from abroad benefit not only the individual recipients' careers and projects. With their study, the Swiss researchers also confirm increased productivity and greater international visibility of working groups at German universities. They additionally observed more international prospects in teaching and contacts for young researchers. At the same time, a research stay usually triggers a veritable chain reaction: Not only do research stays lead to follow-on collaborative projects over longer periods of time, they also result in new networks which bring together new individuals and teams.
Hans-Christian Pape, President of the Alexander von Humboldt Foundation, commented, "The independent study conducted by ETH Zurich shows that networks are drivers of scientific progress. Research findings that are generated in the course of international collaboration benefit everyone – Germany and the researchers' home countries." The study also confirms positive effects for society. Funding and sponsoring international researchers fosters long-term relations with Germany and promotes a positive image of Germany.
"In other words, it is worth Germany's while to invest in the internationalisation of its science system out of conviction – and this should remain so", Pape stressed, with an eye to the upcoming legislative period. The next federal government would be well advised to give top priority to promoting and funding science and its internationalisation", Pape added.
In its discussion paper, the Foundation makes recommendations aimed at ensuring the promotion and funding of international research networks and the internationalisation of the German science system and at continuing to develop it with new ideas during the coming legislative period. The Alexander von Humboldt Foundation is directing its attention to four areas of activity that are currently particularly important:
Excellence in diversity – Increasing potential for Germany's research
A global network of trust – Collaboration and expertise for science diplomacy
Sharing and stimulating – Science communication and dialogue with society
Development through research – Collaborative networks on equal footing with developing and threshold countries
The study "Sustainability and Perceived Impacts of Funding Programmes and Initiatives for Internationally Mobile Postdocs – Perceived Effects on Individuals, Institutions and Society" by ETH Zurich will be released in English as an open-access publication in the Edition Science Management series of the Lemmens publishing house. The planned publication date is October 2021. The study was financed by the Volkswagen Foundation and conducted by Hans-Dieter Daniel, professor for quantitative research on higher education at ETH Zurich.
Hans-Dieter Daniel presented the results of the study in an interview in the Deutsche Universitätszeitung (DUZ).
Every year, the Alexander von Humboldt Foundation enables more than 2,000 researchers from all over the world to spend time conducting research in Germany. The Foundation maintains an interdisciplinary network of well over 30,000 Humboldtians in more than 140 countries around the world – including 59 Nobel Prize winners.