Contact
Press, Communications and Marketing
Tel.: +49 228 833-144
Fax: +49 228 833-441
presse[at]avh.de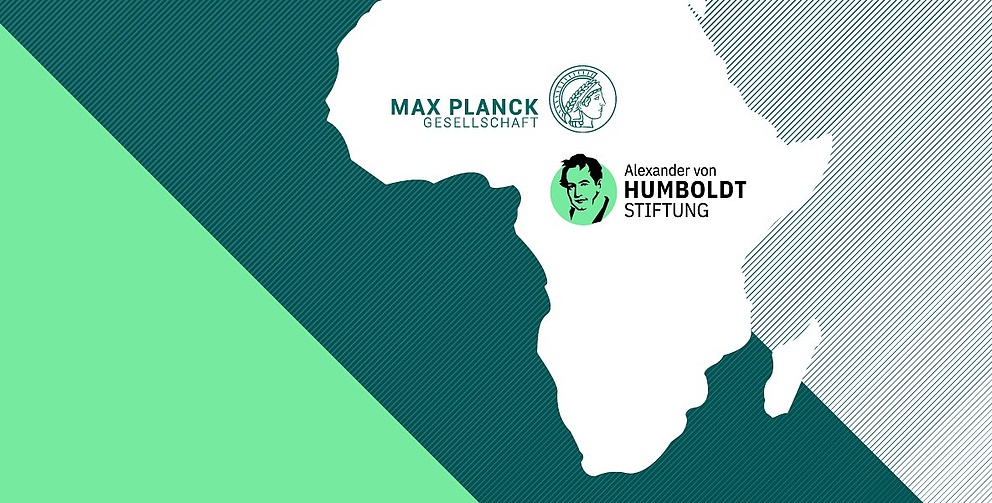 The Max Planck Society and the Alexander von Humboldt Foundation plan to establish three Max Planck-Humboldt Research Units in Africa. Invitations to apply will be issued for the positions of three research group leaders at African research institutes, which will each receive €150,000 in research funding annually from the Max Planck Society. The research groups are to collaborate with a Max Planck Institute (MPI) of their choice and jointly train young researchers. As part of the funding being provided for the individual research institute, a Humboldt research fellowship will be granted for a postdoc so that they can work at the collaborating MPI for a period of up to two years.
For years, the Max Planck Society has supported research projects in Africa, in some cases together with African partners. To date, the particular conditions in Africa have been especially decisive factors in this: For example, remote deserts are ideal locations for astronomical observatories, certain animal populations provide unique data for evolutionary and behavioural biology, and various cultures are the subject of ethnological and psycholinguistic studies. "What we have done too little of to date", said Martin Stratmann, President of the Max Planck Society, at the launch of the programme in Berlin, "was to look after talented individuals in Africa, their development opportunities, and their chances of playing a leading role in the world of science." This is reflected by the fact that the Max Planck Society has had only one single Max Planck director of African origins in its ranks to date.
The reason behind this is that young researchers in Africa often do not have the conditions necessary for developing their full potential and become truly visible in the science community. The Max Planck Society and the Alexander von Humboldt Foundation now want to ensure that more institutes and locations in Africa than before expand their research capabilities in order to become magnets for excellent researchers from around the world. "And this will succeed only when we are truly committed, by closely supporting research groups on location, fostering their development and offering them access to the institutes and networks of the Max Planck Society and Humboldt Foundation", Stratmann stressed.
"We are aiming for collaboration on equal terms, where knowledge about the conditions in an African country and the ideas of African researchers are teamed up with the ideas and technical means offered at Max Planck Institutes to pave the way for African solutions to African challenges", said Humboldt Foundation President Robert Schlögl. "The Alexander von Humboldt Foundation has already had very good experiences with this type of collaboration on equal footing. African research holds enormous potential that has been underutilised to date", Schlögl stressed.
"What particularly attracts us to science are the people who work in these areas. In other words, we do not fund a specific research topic by default, but rather we promote young talents who bring their own approaches and topics to the table", explained Stratmann about the essential features of the model. This is driven by the expectation that this will have a long-term impact: Excellent researchers who are visible in turn attract very good young talents. This leads to a positive feedback loop – and ultimately to the emergence of nuclei for scientific excellence in Africa. Romain Glèlè Kakaï can confirm this. The biomathematician and head of a Humboldt Research Hub in Benin works with young research talents: "The Humboldt Foundation offers incentives for African postdocs to return to their home countries following their fellowships in Germany so that they can put the knowledge and skills they acquired there to use in the development of their own country. This also benefits the international science community."
"Today we can support only a few groups in Africa with our own funds. We hope that – when the programme proves to be a success – we will be able to promote even more groups with additional financial support from the German government. That would be very welcome", noted both presidents. Because with 'capacity building', by training young African scientists, we can contribute to the establishment of stable research landscapes in African countries and, in doing so, help boost development and prosperity on the continent on a long-term basis.
Every year, the Alexander von Humboldt Foundation enables more than 2,000 researchers from all over the world to spend time conducting research in Germany. The Foundation maintains an interdisciplinary network of well over 30,000 Humboldtians in more than 140 countries around the world – including 61 Nobel Prize winners.