Daya Reddy (Chair)
Daya Reddy is Professor Emeritus of Applied Mathematics at the University of Cape Town (UCT), and previously held the South African Research Chair in Computational Mechanics there. Since March 2023 he has been serving as interim Vice-Chancellor (equivalent to President) of the University of Cape Town. Following undergraduate studies in civil engineering at UCT, a Ph.D. at Cambridge University, and a postdoctoral year at University College London, he returned to UCT to take up an academic position, later serving a seven-year term as Dean of the Faculty of Science. Professor Reddy's research interests lie in mathematical modelling, analysis and computation in solid mechanics, with applications in material science and biomedical mechanics. He has served as President of the Academy of Science of South Africa, and was the inaugural president of the International Science Council (ISC) over the period 2018 – 2021. Daya Reddy has received the Award for Research Distinction of the South African Mathematical Society, and the national Order of Mapungubwe. He is a Fellow of the International Association for Computational Mechanics, and a recipient of the Georg Forster Research Award from the Alexander von Humboldt Foundation.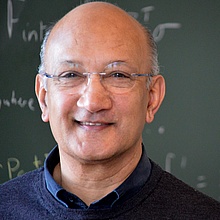 Daya Reddy (Chair)
Areas of expertise: higher education and scholarship, science for society and policymakers, policy for science, scientific cooperation
E. William Colglazier
E. William Colglazier is Editor-in-Chief of Science & Diplomacy and Senior Scholar in the Center for Science Diplomacy at the American Association for Advancement of Science. He works to advance knowledge and practice on science policy and diplomacy and to support international scientific collaboration. From 2016 to 2018 he co-chaired the group appointed by the UN Secretary General to advise on science, technology, and innovation for achieving the 17 Sustainable Development Goals. He served as Science and Technology Adviser to the Secretary of State for three years. As Executive Officer of the National Academy of Sciences and National Research Council for seventeen years, he oversaw the studies that provide independent, objective scientific advice on public policy issues. He received his Ph.D. in physics from Caltech, and subsequently worked at the Stanford Linear Accelerator Center, Institute for Advanced Study in Princeton, Center for Science and International Affairs at Harvard's Kennedy School of Government, and University of Tennessee. Awards include the Joseph A. Burton Forum Award for "outstanding contributions to the public understanding or resolution of issues involving the interface of physics and society" and Order of the Rising Sun for "contributing to science and technology exchange and mutual understanding between Japan and the United States."
E. William Colglazier
Areas of expertise: science policy, science diplomacy, international scientific and technological collaboration, physics
Carlos Henrique de Brito Cruz
Carlos Henrique de Brito Cruz is the Senior Vice-President, Research Networks, at Elsevier. An Electronics Engineer (ITA), with a PhD in Physics at the University of Campinas (Unicamp), Brazil, he has been a Professor at the Physics Institute, Director of the Physics Institute, the Vice President, Research, and President at the University of Campinas (Unicamp) in Brazil. He was the President of the São Paulo Research Foundation (FAPESP) and, from 2005 to 2020, he was the Science Director at FAPESP. Brito Cruz worked as a resident visitor at AT&T Bell Laboratories and at the Universitá di Roma La Sapienza. Brito is a Professor Emeritus at the University of Campinas, a member of the Brazilian Academy of Sciences and of The Academy of Sciences (TWAS), a Fellow of the AAAS, and a Fellow of the American Physical Society. He received the Order of Scientific Merit from the Fedarative Republic of Brazil; the Ordre des Palmes Académiques, France; and the Order of the British Empire.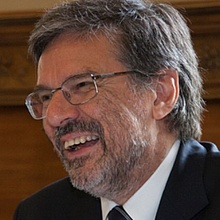 Carlos Henrique de Brito Cruz
Areas of expertise: science and technology policy, research analytics, laser physics, ultrafast phenomena, nonlinear optics
Wolf B. Frommer
Wolf B. Frommer, is an Alexander von Humboldt Professor at the Institute for Molecular Physiology and member of CEPLAS at Heinrich Heine University, Düsseldorf. He also heads a group at the Institute for Transformative Biomolecules (ITbM) at Nagoya University, Japan. After completing his PhD at the University of Cologne, he moved to the Free University of Berlin, where he received his habilitation and venia legendi in 1994. As early as 1990 he became independent group leader at the Institute of Genebiological Research, Berlin, and from 1992 as Assistant Professor funded by the Ministry of Science and Technology. In 1996, he was appointed Full Professor in Plant Physiology at Tübingen University, and in 1997 was Founding Director of the Centre for Plant Molecular Biology (ZMBP). In 2003, he moved to Stanford, where he became Director of the Plant Biology Department of the Carnegie Institution for Science und Full Professor at Stanford University. Amongst other awards, he received the Gottfried Wilhelm Leibniz Prize in 1998, the Körber European Science Prize in 2001, and in 2018 the Tsungming Tu Award. He has been a member of the Leopoldina - German National Academy of Sciences since 2015.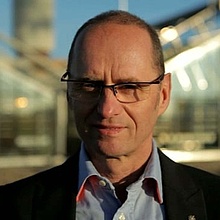 Wolf B. Frommer
Areas of expertise: mechanisms of sugar transport, biosensor engineering, interorgan communication, crop yield, mechanisms of pathogen virulence and plant defense, genome editing and new technologies
Ulrike Hahn
Ulrike Hahn first qualified as a lawyer, passing both her 1st and 2nd State Law Examinations in the state of Bavaria, Germany, before taking a Masters in Cognitive Science and Natural Language at the University of Edinburgh. This was followed by a DPhil in Experimental Psychology from Oxford University on the topic of rules and similarity in categorization. Upon completion of her doctorate, she joined the Department of Psychology at the University of Warwick as a lecturer, moving on after two years to the School of Psychology at Cardiff University where she remained for 14 years. Since 2012 she has been at the Department of Psychological Sciences at Birkbeck College, University of London, where she also serves as director of the Centre for Cognition, Computation and Modelling. Ulrike Hahn's research interests are categorisation, similarity, language and language acquisition, and, first and foremost, questions of human rationality. Her research examines human judgment, decision-making, and the rationality of everyday argument. She is presently particularly interested in the role of perceived source reliability for our beliefs, including our beliefs as parts of larger communicative social networks. Ulrike Hahn is presently a member of the Senior Editorial Board of "Topics in Cognitive Science" and an Action Editor for Frontiers in Cognitive Science and for Frontiers in Social Psychology. She also served as an Action Editor for "Psychonomic Bulletin & Review" from 2008-2012, and as a consulting editor for Psychological Review from 2009-2010. She was awarded the Cognitive Section Prize by the British Psychological Society, the Kerstin Hesselgren Professorship by the Swedish Research Council, and the Anneliese Maier Research Award by the Alexander von Humboldt Foundation.
Ulrike Hahn
Areas of expertise: categorisation, language, human rationality, decision-making
Sabine Maasen
Sabine Maasen is Professor of Science Studies and Innovation Research as well as Academic Director of the Knowledge Exchange Agency at the University of Hamburg. She completed her doctorate and habilitation in sociology at Bielefeld University and worked at the Center for Interdisciplinary Research (Bielefeld) and the Max Planck Institute of Psychiatry (Munich) before accepting an appointment as Professor for Science Research/Sociology of Science at the University of Basel in 2001. From 2013 to 2020, she held the Chair of Sociology of Science (Liesel Beckmann Distinguished Professorship) at TUM Munich and was Director of the Munich Center for Technology in Society. Amongst many other positions, Sabine Maasen is a former member of the Scientific Commission of the German Council of Science and Humanities as well as the Lower Saxony Scientific Commission and continues to play an active role in both.
As a sociologist (of science), Sabine Maasen explores the relationship between science and society, especially the evidence relationship between societal (including political, media and economic) action, the democratisation of science and the dynamics of innovation and legitimation. She focusses on the one hand on reflective research and teaching and, on the other, on processes and formats for active participation. Moreover, she conducts research both in science and technology studies (STS) and in higher education.
Sabine Maasen's research work addresses, firstly, new forms of socially-responsible knowledge production (interdisciplinarity, transdisciplinarity, co-creation), secondly, the correlation between accelerated innovation activities and the social legitimacy of research and higher education (a new social contract with science; third mission) and, thirdly, science and technology related aspects of self- and third-party-governance of the body (neurogovernmentality, social robotics).
Sabine Maasen
Areas of expertise: shaping and reflecting on science-society relations, establishing and profiling third mission at universities, co-creation in and beyond research
Sharon Jeanette Macdonald
Sharon Macdonald was awarded an Alexander von Humboldt Professorship in 2015. Prior to this, she had been a Humboldt Fellow first at the University of Erlangen-Nürnberg and later at the Humboldt-Universität zu Berlin, where she took up her Professorship of Social Anthropology, in the Institute of European Ethnology. With a doctorate from the University of Oxford, she has held full professorships at the Universities of Sheffield, Manchester and York in the UK, and is currently visiting Professor at the Universities of Aberdeen and of York, and a Research Associate of the Pitt Rivers Museum, University of Oxford. She has also held a visiting professorship at Peking University and in October 2023 will be visiting professor at Tsinghua University. Internationally known for her research on museums and heritage, with a particular emphasis on questions of the politics of memory and material culture, she is active on the boards of many scholarly journals and museums. At the Humboldt Universität, she directs both the Hermann von Helmholtz-Zentrum für Kulturtechnik and CARMAH (the Centre for Anthropological Research on Museums and Heritage). From 2024 she will co-direct the Käte Hamburger Kolleg inHerit: Heritage in Transformation.
Sharon Jeanette Macdonald
Areas of expertise: culture, collections, collective memory, heritage, museums, social anthropology
Faith Osier
Faith Osier trained as a paediatrician in Kenya, specialized in immunology in Liverpool, and obtained a PhD from the Open University in the UK. She is Chair of Malaria Immunology and Vaccinology in the Faculty of Natural Sciences at Imperial College London where she also serves as the Co-Director of the Institute of Infection. She previously led two cross-continental research teams in Kenya and Germany with a vision to "Make Malaria History" through vaccination. Her work focuses on vaccine candidate discovery, the identification of correlates of protection and the mechanisms that underpin protective immunity. She also aims to inspire and support the next generation of African scientists to provide the solutions that the continent urgently needs. Her work has led to international honors and prizes, including the Royal Society Pfizer Prize, the Sofja Kovalevskaja Award, and an UKRI African Research Leader Award. She is a TED Fellow, an EDCTP Senior Fellow, EMBO member and an official #TOGETHERBAND Ambassador for the United Nations Global Goal 3. Faith is the Past President of the International Union of Immunological Societies (IUIS) and was awarded the prestigious British Society for Immunology Lifetime Honorary Membership Award in 2022.
Faith Osier
Areas of expertise: malaria, immunity, vaccines, African scientists, capacity building
Robert Schlögl
In January 2023, the chemist Robert Schlögl became the new president of the Alexander von Humboldt Foundation. After studying chemistry and gaining his doctorate in Munich, Robert Schlögl worked as a postdoc in Cambridge and then in Basel before completing his habilitation in Berlin. In 1989, he became a professor at Goethe University Frankfurt. Five years later, he was appointed director of the Fritz Haber Institute in the Max Planck Society, Berlin. Until 2022, he was the founding director and subsequently, the managing director of the Max Planck Institute for Chemical Energy Conversion in Mülheim an der Ruhr as well as director of the Fritz Haber Institute in Berlin until 31 March 2023.
Schlögl is an internationally renowned and connected scientist with a research focus on energy conversion processes and catalysis; his work has contributed to a new understanding of catalytically active materials. In his capacity as an expert on the energy systems of the future and the complex challenges involved in the energy transition, he is also a highly sought-after and experienced policy and science communication advisor.
In addition to conducting research, Robert Schlögl is active both nationally and internationally in many advisory and consultative bodies. He is Vice-President of the German National Academy of Sciences Leopoldina and a member of several other academies, such as the Royal Society of Chemistry in London.
Robert Schlögl
Areas of expertise: energy conversion processes, catalysis, sustainable energy systems
Jim Smith
Jim Smith is an Emeritus Scientist at the Francis Crick Institute and President of the Zoological Society of London. His is distinguished for his work on inductive interactions in vertebrate development and the application of this work to driving stem cell differentiation. His previous roles include Director of Science at Wellcome (where he developed Wellcome's new science strategy), as well as Director of the Gurdon Institute, Director of the MRC National Institute for Medical Research, Deputy CEO of the MRC, and Director of Research at the Crick.
Smith is a Fellow of the Royal Society and of the Academy of Medical Sciences, and a member of EMBO and of the Academia Europaea. He has been awarded the EMBO Medal and the Waddington Medal and was knighted in 2017 for his services to medical research and science education.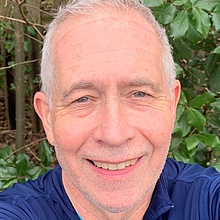 Jim Smith
Areas of expertise: developmental biology, science strategy development, science governance, science funding, science publishing, biodiversity
Kanako Takayama
The legal scholar Kanako Takayama is one of Japan's most respected law experts. She is recognised as a pioneer in research on international and European criminal law.
Kanako Takayama has been a full professor at the Faculty of Law at Kyoto University in Japan since 2005. After studying law at the University of Tokyo, she began her professional career there as a research assistant in 1993. She then became a lecturer at the Faculty of Law, Seijo University, in 1996. She was subsequently granted a Humboldt research fellowship which took her to the University of Cologne where she worked as a visiting scholar from 1998-2000. Following this she was an associate professor at the Faculty of Law at Seijo University before switching to Kyoto University in 2002.
In addition to conducting research, Kanako Takayama is also involved in social matters. She supports women's rights and has repeatedly taken a public stand on current affairs in Japan, such as in her capacity as an expert in connection with the drafting of guidelines for stem cell research or regulations of business activities.
In 2006 she received the Cross of the Order of Merit of the Federal Republic of Germany. In 2017 she became the youngest scholar in the field of the humanities and social sciences to be appointed to the Science Council of Japan to date. In addition, she is the first woman to serve on the Executive Board of the Criminal Law Society of Japan.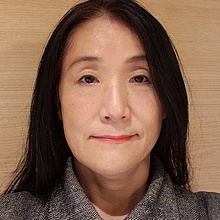 Kanako Takayama
Areas of expertise: international and European criminal law
Gerhard Wolf
Gerhard Wolf is scientific member of the Max Planck Society and director at the Kunsthistorisches Institut in Florenz – Max-Planck-Institut (since 2003). He received his PhD degree in art history from the University of Heidelberg 1989, and completed his habilitation in Berlin in 1994. He held the chair of art history at Trier University from 1998 to 2003. His numerous guest professorships took him to Paris (EHESS), to Rome (Bibliotheca Hertziana), Vienna, Basel, Buenos Aires, Mexico City, Jerusalem, Mendrisio, Harvard University, Lugano, Chicago University, Istanbul (Boğaziçi University), Delhi (Jawaharlal Nehru University) and Zuerich (Heinrich Wölfflin Lectures). Since 2008 he has been honorary professor at the Humboldt University Berlin. He is a member of the Berlin-Brandenburgische Akademie der Wissenschaften and the German Council of Science and Humanities (Wissenschaftsrat, since 2013). Gerhard Wolf has curated various exhibitions worldwide. He is co-director of a fellowship program with the Statal Museums Berlin. He has served on boards and commissions for the European Science Foundation, European Research Council, German Research Foundation, Getty Center, Einstein Foundation, Minerva Foundation, and others.
Gerhard Wolf
Area of expertise: art history