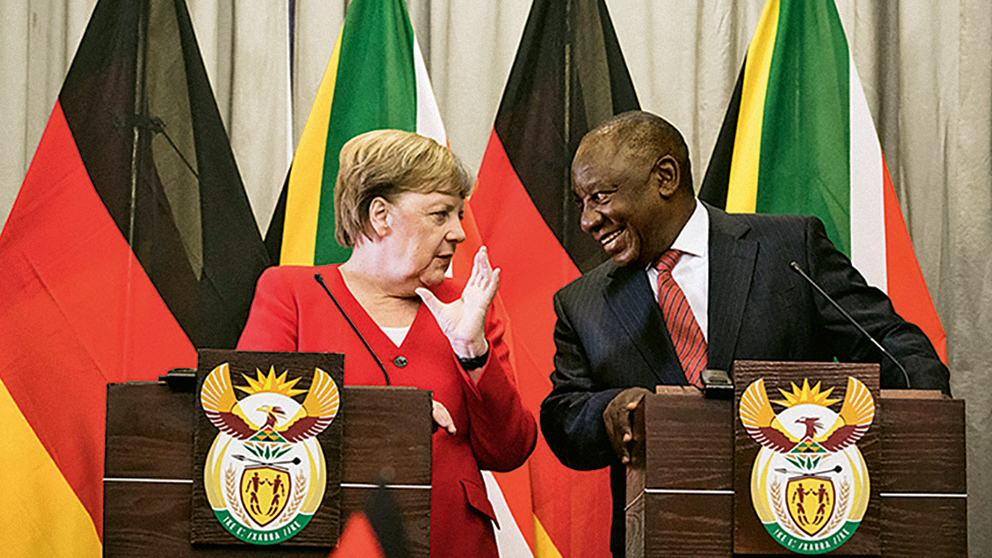 The addition of South Africa completes the group of BRICS nations in the German Chancellor Fellowship programme. Until now, candidates from the fast-growing economies of Brazil, Russia, India and China could apply for fellowships as well as talented individuals from the United States. Chancellor Merkel announced the forthcoming expansion when visiting Pretoria in February.
As part of the worldwide Humboldt Network, German Chancellor Fellows – who come from a wide range of fields – act as intermediaries between their native country and Germany after their stay in Germany and develop lasting contacts.
This fellowship programme is under the patronage of Germany's Federal Chancellor and is financed by the Federal Foreign Office. Every year, it offers up to ten university graduates from each country who have already gained some leadership experience the opportunity to come to Germany to expand their international experience and, at the same time, strengthen their intercultural skills.
published in Humboldt Kosmos 111/2020