Kontakt
Presse, Kommunikation und Marketing
Tel.: +49 228 833-144
Fax: +49 228 833-441
presse[at]avh.de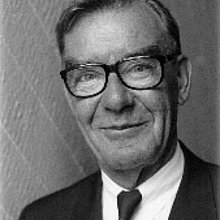 Reimar Lüst, an astrophysicist, assumed office as the fourth President of the Humboldt Foundation in a time of political upheaval. The European revolutions in 1989 and German reunification in 1990 confronted him and the Foundation with new challenges. Experience he gained as Chairman of the German Council of Science and Humanities (1969-1972) and President of the Max Planck Society (1972-1984) helped him meet these challenges. Lüst made use of the opportunities arising for rapprochement and decisively created possibilities for recruiting large numbers of fellows from Central and Eastern Europe to conduct research in Germany and, in the process, enable the establishment of lasting ties through the Foundation's network. Another focus during his term of office was to strengthen development policy objectives. This led to the establishment of the Georg Forster Research Fellowship which was created in 1996 specifically to meet needs in developing countries. It continues to serve the reciprocal transfer of methods and knowledge today, and played an important role in the fact that the Humboldt network makes significant contributions in transition and developing countries today.
"Reimar Lüst was a special person in several ways: He was an internationally experienced science manager with excellent contacts. He was also a brilliant scientist and visionary in his discipline. And he was a natural persuader who won people over through his engaging manner. Drawing on these strengths, he worked tirelessly for the Foundation - even after his term of office. We are greatly indebted to him and mourn a true builder of bridges and statesman in the field of scientific and scholarly relations", said Hans-Christian Pape, who has been President of the Humboldt Foundation since 2018.
In appreciation of his life-long work to promote the international exchange of scientists and scholars, the Humboldt Foundation established the Reimar Lüst Award for International Scholarly and Cultural Exchange in collaboration with the Fritz Thyssen Foundation back in 2006. It has been awarded twice a year ever since.
Lüst was born in Wuppertal in 1923, studied in Frankfurt/Main and obtained his doctorate in Göttingen. In 1960, he became a member of the Max Planck Institute for Physics and Astrophysics in Munich and in 1963 was appointed Director of the Max Planck Institute for Extraterrestrial Physics. He was also professor at both universities in Munich. As Director and subsequently Vice-President of the European Space Research Organization (ESRO) and Director General of the European Space Agency (ESA) for six years (1984-1990), Lüst played an essential role in European space research. Following his term of office as President of the Humboldt Foundation, Reimar Lüst continued to be active in the Foundation's network and was involved in many ways for other organisations as well, such as the Max Planck Society or as the Chairman of the Board of Governors of the newly founded International University Bremen, known today as the Jacobs University.
Every year, the Alexander von Humboldt Foundation enables more than 2,000 researchers from all over the world to spend time conducting research in Germany. The Foundation maintains an interdisciplinary network of well over 30,000 Humboldtians in more than 140 countries around the world – including 61 Nobel Prize winners.