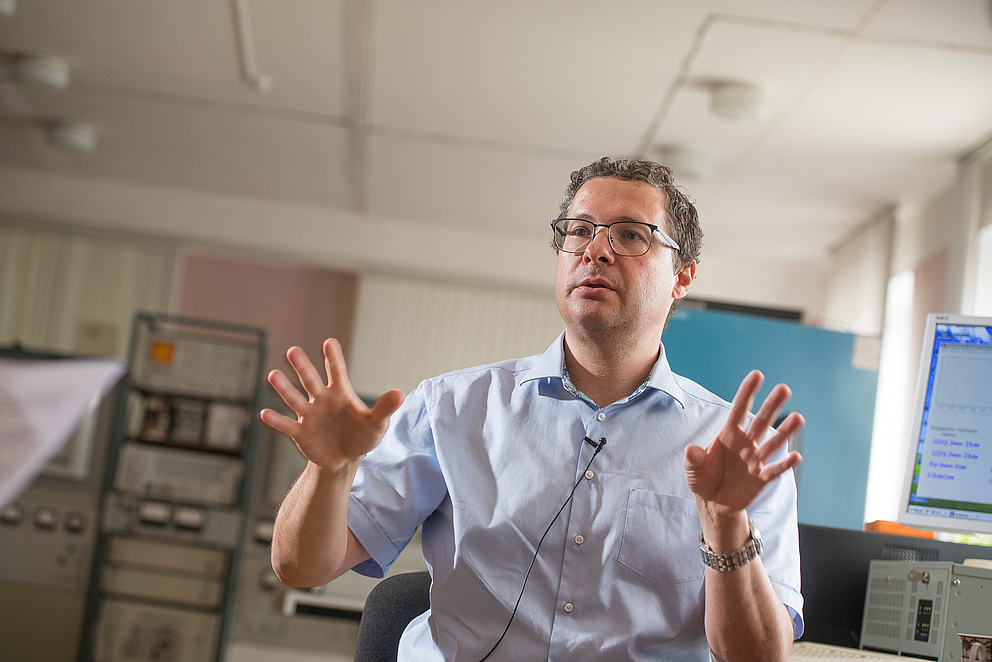 Contact
Press, Communications and Marketing
Tel.: +49 228 833-144
Fax: +49 228 833-441
presse[at]avh.de
Six thousand Russian scientists and science journalists have signed an open letter protesting the war in Ukraine. Among them Humboldt Foundation's Abassador Scientist in Moscow, astrophysicist Yuri Kovalev. Find out about his motives and what he thinks of Western sanctions against Russia's science system below.
Together with by now 6,000 Russian scientists and science journalists, you were one of the first to sign an open letter against the war with Ukraine. You didn't have to think long, it seems?
As it says in our letter: This war leads to huge human losses and undermines the foundations of international security. Ukraine is our neighbor and a country close to us. Many of us have relatives, friends or scientific colleagues there. Our countries fought together against Nazism. Calling this war an act of denazification is a betrayal of history. So you are right. I didnt't have to think long. Also because of my personal history.
Can you elaborate on that?
My family is half Jewish. Members of my family were killed during the second world war in Belarus. My Grandmother was telling me about the war before she died. During her last weeks, she lost her orientation. She believed she was living in the times of the war. She was worried about her little son, about people who would come and plunder her house . I felt her pain and I felt the war together with her. And I just cannot accept this to happen again. Now, my country has started the war. I just cannot live with that. I believe that the majority of people who support the "special operation", are influenced by a very effective propaganda. And trust me, it is very effective.
Do you face personal consequences for signing this letter?
We will see. Obviously, the names are monitored by special agencies. So far, the police has visited my wife at home on the day we both had signed the letter. They warned her to behave well, not to participate in illegal meetings, et cetera. I think that people believe that signing this kind of letter is more important than worrying about possible consequences. We feel tremendous shame and tremendous pain and we think this it is the least we can do.
In response to the attack on Ukraine, German research institutions discuss to stop academic cooperation with state institutions and business enterprises in Russia, or have already done so. In addition, research cooperations are to be frozen…
...which is a wrong decision. Science and culture are the last resort for communication between the countries. We should not burn these bridges. I was absolutely shocked when I heard that colleagues from Germany had been demanded not only to stop all scientific projects with Russians but also advised to stop exchanging e-mails with researchers from Russia . Apparently some scientific journals begin to reject scientific papers from Russian authors. Seriously? In my field of astronomy we have close and fruitful cooperations and share infrastructures like space observatories with colleagues in Germany and many other international partners. Should we stop all of this? Germany has turned off the eRosita X-ray telescope onboard the Russian observatory SRG. Sure, this will "help"! I am very greatful for the positive messages of many colleagues from abroad, who express their belief in the importance of our continued cooperation. We are one big international family in science. We shouldn't forget this during these dark times. And we won't.