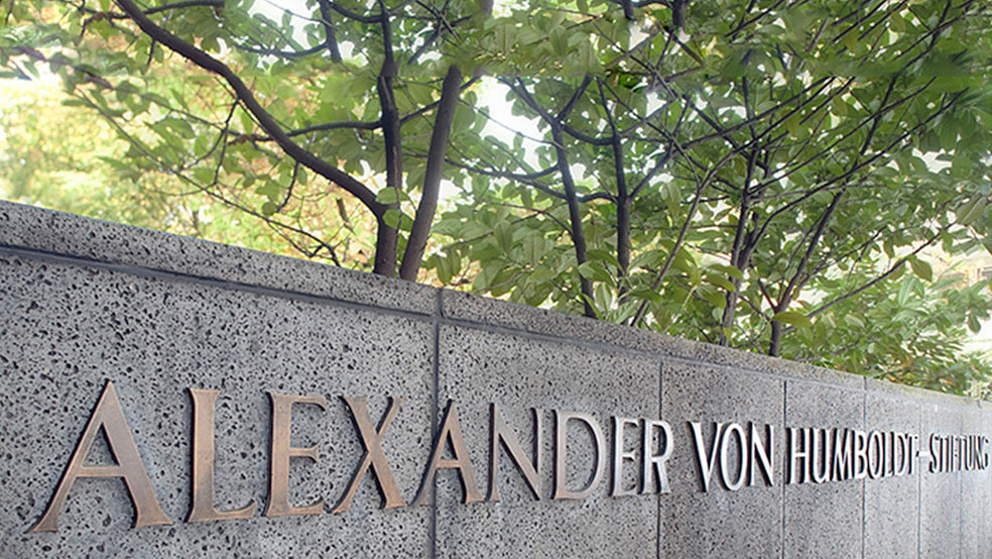 Contact
Press, Communications and Marketing
Tel.: +49 228 833-144
Fax: +49 228 833-441
presse[at]avh.de
The Alexander von Humboldt Foundation is to receive €6.5 million more basic financing from the Federal Foreign Office for the coming year than was previously earmarked in the German government's initial budget plans. This was decided by the German Bundestag's Budget Committee during its revision meeting late last week. The draft budget originally foresaw a reduction of approximately eight percent. This would have led to drastic cuts in funding for international scientific cooperation, fewer fellowships and the cessation of entire sponsorship programmes.
"We are very thankful for the Budget Committee's decision. It is an affirmation of science and research as well as cultural relations and education policy in a difficult fiscal situation", said Hans-Christian Pape, President of the Alexander von Humboldt Foundation. "We fought for this together with the German Academic Exchange Service and the Goethe Institute", Pape pointed out. "These funds put us in a position to take into account the dire situation of researchers, especially in Ukraine, Russia and Iran. However, it is also important that we be able to allocate these funds without restrictions so that we can avert some of the cuts that had been imminent for core areas of the Foundation's work – involving other research fellowships and awards – until just last week", Pape stressed. The Foundation is currently in talks with the Federal Foreign Office regarding precisely how these funds are to be deployed, he noted.
In the run-up to the budget decision, numerous supporters from Germany and abroad campaigned in articles in the media and in open and personal letters to politicians against cuts in the grants from the Federal Foreign Office. Pape addressed special thanks to them: "The involvement of members of the Humboldt network shows how significant the impending loss of reputation and trust would have been. At the same time, it documents the crucial value of international research cooperation and the sponsorship of the individuals involved in it, especially in times of global crises."
The grants provided by the Federal Ministry for Economic Cooperation and Development and the Federal Ministry for the Environment, Nature Conservation, Nuclear Safety and Consumer Protection will remain largely stable and the grants from the Federal Ministry of Education and Research will see some growth. All in all, President Pape said, this is a sign of the reliability that continues to make Germany attractive as a partner in science and research.
The Bundestag will deliberate on the 2023 federal budget from 22 - 25 November.
Every year, the Alexander von Humboldt Foundation enables more than 2,000 researchers from all over the world to spend time conducting research in Germany. The Foundation maintains an interdisciplinary network of well over 30,000 Humboldtians in more than 140 countries around the world – including 59 Nobel Prize winners.