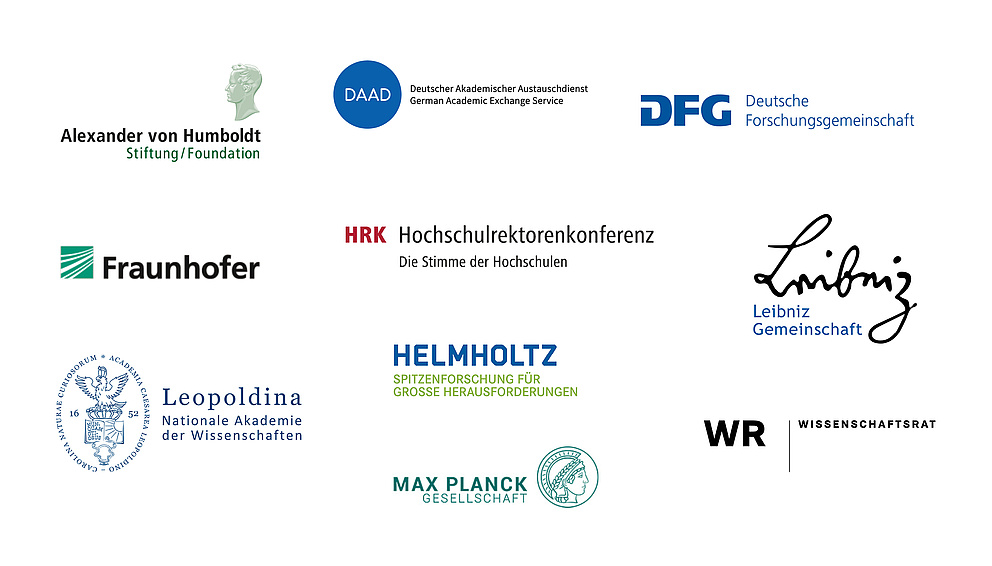 Contact
Press, Communications and Marketing
Tel.: +49 228 833-144
Fax: +49 228 833-441
presse[at]avh.de
The newly-launched online presence – www.allianz-der-wissenschaftsorganisationen.de – pools all the information on the Alliance and its members. In particular, the Alliance's science policy statements and activities are published and archived centrally.
Commenting on the launch of the new website, Professor Dr Katja Becker, President of the Deutsche Forschungsgemeinschaft (DFG), which has assumed the speaker's role within the alli-ance for this year, emphasized, "The German science system's operational performance is founded not least on the diversity of potential research and funding forms. This diversity is the institutional expression of the academic freedom we in Germany enjoy. In the votes cast by the Alliance of Science Organisations this freedom is clearly manifested: together, we strengthen the complementarity of our various approaches to funding and coordinate important questions and topics in order to facilitate excellent, top-level research for the long term." On the new website, the Presidents of the other member organisations also present the goals and values for which the Alliance campaigns, and explain their motivation in working together as an alliance of ten.
Up to now, the Alliance's statements were published on the individual members' websites – the new online presence is a central access point where everything anyone wants to know about the Alliance and its initiatives can be found at a glance. The website is also in English. Moreover, the most important content is available in easy to understand language and thus accessible to all.
The Alliance of Science Organisations is an association of the most important academic organisations in Germany. It regularly comments on important issues of science policy. The German Research Foundation is a member of the Alliance and is the lead institution for 2022. Other members are the Alexander von Humboldt Foundation, the German Academic Exchange Service, the Fraunhofer Society, the Helmholtz Association, the German Rectors' Conference, the Leibniz Association, the Max Planck Society, the German National Academy of Sciences Leopoldina and the German Council of Science and Humanities.
Media contact
Deutsche Forschungsgemeinschaft (DFG)
Kennedyallee 40
53175 Bonn
Telefon +49 228 885–2109
Telefax +49 228 885–2180
presse[at]dfg.de
www.dfg.de
www.allianz-der-wissenschaftsorganisationen.de
(Press release 25/2022)
Every year, the Alexander von Humboldt Foundation enables more than 2,000 researchers from all over the world to spend time conducting research in Germany. The Foundation maintains an interdisciplinary network of well over 30,000 Humboldtians in more than 140 countries around the world – including 61 Nobel Prize winners.