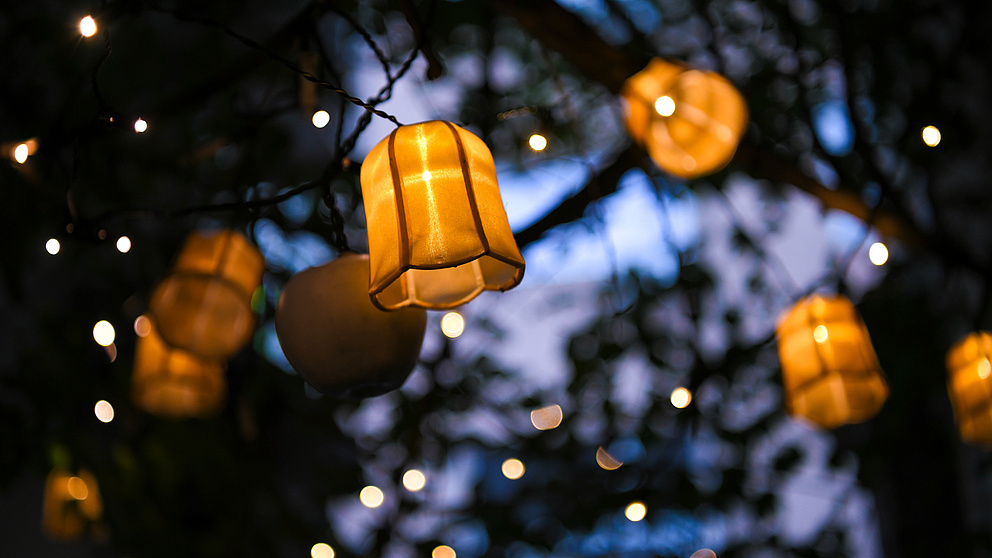 Some 200 international guests from academia, politics and business as well as Humboldtians currently conducting research in Germany will meet on 14 September, the birthday of Alexander von Humboldt, at the Humboldt Foundation's late summer reception. The event offers a forum for sharing personal experiences and is designed to trigger new academic collaborations.
Contact
Press, Communications and Marketing
Tel.: +49 228 833-144
Fax: +49 228 833-441
presse[at]avh.de
At the heart of the reception is the Kosmos Lecture by the sociologist and creative lead of the Humboldt Residency Programme Cynthia Miller-Idriss. The director of the Polarization and Extremism Research and Innovation Lab (PERIL) at the American University in Washington, D.C. is holding a lecture on "Social Cohesion, Social Justice and Democratic Resilience: Pathways through Polarization and Crisis." She will also present the initial outcomes of the Humboldt Residency Programme. Additional highlights include a discussion on the topic of social cohesion, moderated by the journalist, Ronen Steinke (Süddeutsche Zeitung), and a performance by the Yemeni-British artist Amina Atiq.
The Humboldt Residency Programme enables Humboldtians and other researchers to work together on a joint topic with players in art, the media and society. A two-month residency in Berlin promotes intensive interdisciplinary exchange and the conversation with society. Over a period of a year, the first cohort is exploring the causes of social division and ways of addressing conflicts and extremism.
Journalists are most welcome! Video and audio recordings can be made. Please register for the event, including a copy of your press card, by 12 September 2022 to presse[at]avh.de.
Time: Wednesday, 14.09.2022, 5 pm (doors open at 4.30 pm)
Venue: Villa Elisabeth, Invalidenstraße 3, 10115 Berlin
Words of welcome by Enno Aufderheide, Secretary General of the Humboldt Foundation, and Ralf Beste, head of the Department of Culture and Society at the Federal Foreign Office
Kosmos Lecture by Cynthia Miller-Idriss (American University), Creative Lead of the Humboldt Residency Programme 2022
Conversation with Ronen Steinke (Süddeutsche Zeitung), Humboldt Residency Programme 2022
Performance by Amina Atiq (poet and performance artist), Humboldt Residency Programme 2022
Reception
Press contact at the event:
Georg Scholl, Tel. ++49 (0)160-97245344
(Press release 27/2022)
Every year, the Alexander von Humboldt Foundation enables more than 2,000 researchers from all over the world to spend time conducting research in Germany. The Foundation maintains an interdisciplinary network of well over 30,000 Humboldtians in more than 140 countries around the world – including 59 Nobel Prize winners.