Contact
Tonja Klausmann
Alexander von Humboldt Foundation (Berlin Office)
Humboldt Residency Programme
Markgrafenstr. 37
10117 Berlin
+49 30 20 45 55 39
residency[at]avh.de
The numerous challenges facing us today – such as climate change, the emergence of zoonoses and the current COVID-19 pandemic – clearly demonstrate that the benefits to society as well as the visibility of scientifically generated knowledge partly depend on sharing ideas with other sectors of society.
Headed by annually changing hosts, the Humboldt Residency Programme seeks to bring together Humboldtians and other researchers with actors in civil society, journalists, entrepreneurs and artists to work on a common topic during the residency.
In the form of media formats, events and publications, this programme aims to generate tangible new impetus in academia, society and politics. The programme reinforces innovation by transdisciplinary cooperation beyond the boundaries of science.
Humboldt Residency Programme 2023
The participants of the Humboldt Residency cohort 2023 introduce themselves: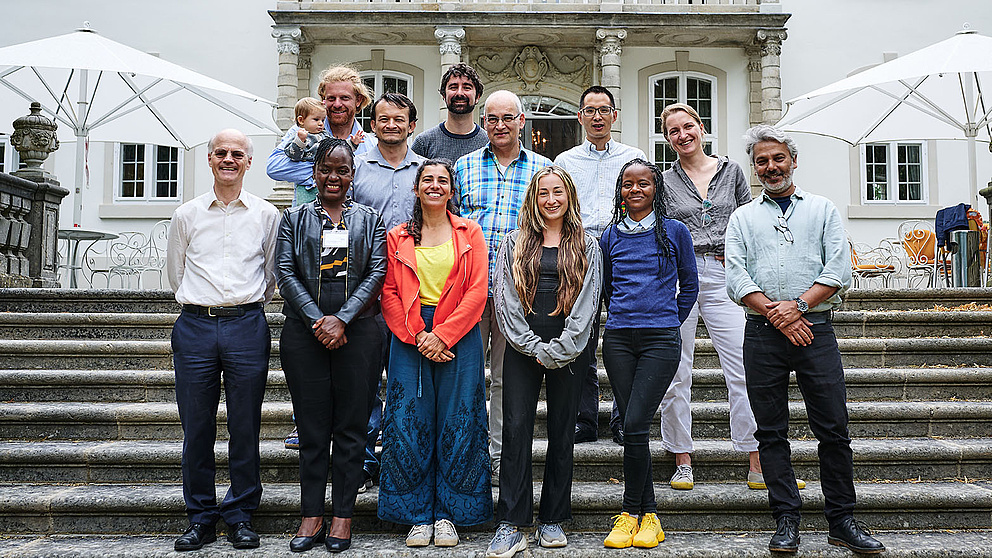 Anthropogenic climate change cannot be averted. It has long since become part of our reality. But now, the wider economic, social, and political implications of climate change are taking centre stage: as we face more frequent and severe extreme weather phenomena, their consequences – loss of crops and land, hunger, migration – pose a major threat to global security. Meanwhile, grand challenges, such as the transformation of the energy sector and the departure from fossil fuels, still lie ahead.
The wrap-up event of this year's Humboldt Residency Programme will take place on 28 November from 1:00 to 2:30 pm (CET). If you are interested, you are welcome to take part in the virtual Zoom event.
The Humboldt Research Cohort 2023 under the creative lead of Pratyush Shankar will present their findings. Afterwards, the audience will have the opportunity to ask questions and exchange ideas with the members of the cohort.
A twelve-page supplement on the topic "The New Urban" was published in the 6 September 2023 edition of the Tagesspiegel in cooperation with the Climate Change Center Berlin Brandenburg. It contains articles about and by participants of the Humboldt Residency Cohort 2023.
The Humboldt Residency Programme 2023 convenes under the title "Our Precious Resources: Pathways to a Secure and Sustainable Future" and examines, how a changed use of resources can pave the way to a sustainable – and with that secure – future. By exploring the interface of global ecological urgency, political volatility, and societal conditions the programme aims to foster a wide-ranging exchange between scientific and non-scientific stakeholders to inspire solutions for the most pressing questions currently facing humankind.
Humboldt Residency Programme 2022
In its pilot year, the 2022 Humboldt Residency Programme brought together a unique constellation of 15 individuals from academia, journalism, philosophy, and the arts to jointly reflect on the topic of social cohesion. The aim was to stimulate new perspectives on the issue of eroding social cohesion and rising populism as well as extremism. In the form of media formats, events and publications, the participants have generated tangible new impetus in academia, society and politics.