Contact
Press, Communications and Marketing
Tel.: +49 228 833-144
Fax: +49 228 833-441
presse[at]avh.de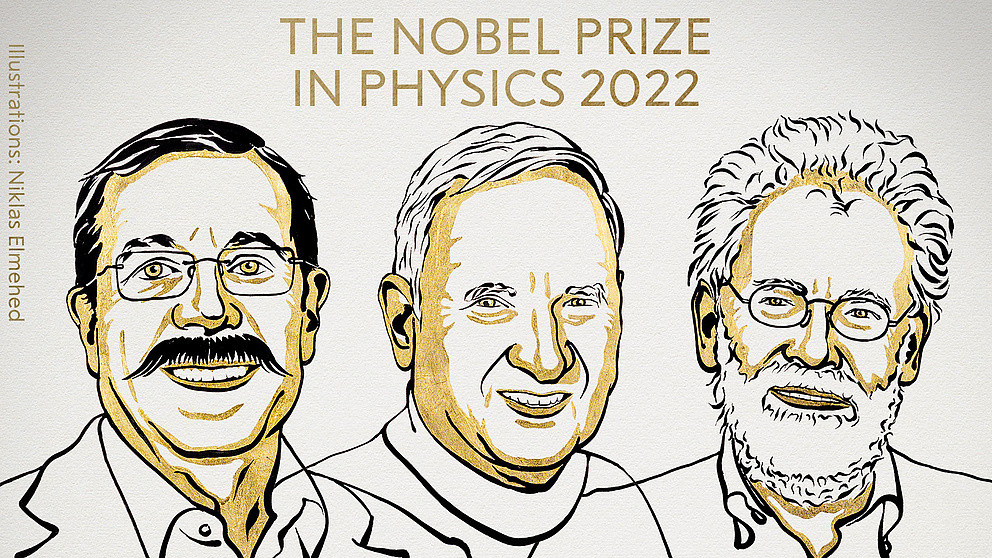 The Alexander von Humboldt Foundation congratulates Alain Aspect and Anton Zeilinger on being awarded the Nobel Prize in Physics which they will receive jointly with John F. Clauser. The three quantum researchers are being honoured for their ground-breaking "experiments with entangled photons, establishing the violation of Bell inequalities and pioneering quantum information science", the Nobel Prize Committee stated, noting that their results have cleared the way for new technology based upon quantum information.
The worldwide network of individuals who have been sponsored by the Humboldt Foundation now includes 59 Nobel Prize laureates.
Alain Aspect, born in France in 1947, is a professor of physics at Université Paris-Saclay and École Polytechnique in France. He was selected for a Humboldt Research Award back in 1999 and worked together with colleagues in the physics department at the University of Konstanz as a Humboldt Research Award winner.
Anton Zeilinger, born in Austria in 1945, conducts research at the University of Vienna. He served as president of the Austrian Academy of Sciences from 2013 to 2022 and received a Humboldt Research Award in 2001. As a Humboldt Research Award winner, Zeilinger worked as a guest in the Department of Physics at Humboldt-Universität zu Berlin and the University of Potsdam. He is actively involved in the Humboldt Network as a peer reviewer and as a host to Feodor Lynen Research Fellows.
"We heartily congratulate Alain Aspect, John F. Clauser and Anton Zeilinger. Their work heralds a new era in quantum technology and highlights the importance of basic research. And the results of their outstanding experiments and work in the field of quantum mechanics have already found their way to use in new applications", said Hans-Christian Pape, the President of the Alexander von Humboldt Foundation. "We are naturally particularly pleased that, with Alain Aspect and Anton Zeilinger, two further Humboldtians have been added to the ranks of Nobel Prize laureates."
(Press release 30/2022)
Every year, the Alexander von Humboldt Foundation enables more than 2,000 researchers from all over the world to spend time conducting research in Germany. The Foundation maintains an interdisciplinary network of well over 30,000 Humboldtians in more than 140 countries around the world – including 61 Nobel Prize winners.