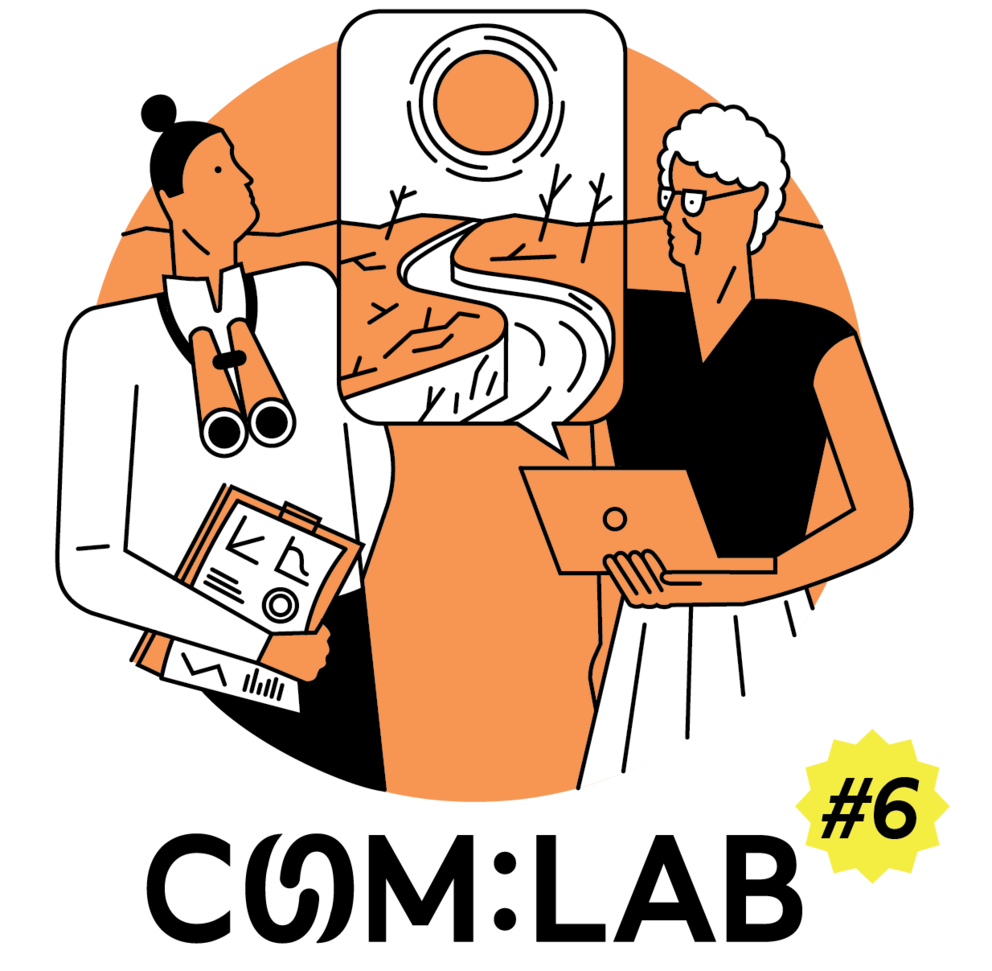 Humboldt Communication Lab
A conversation between science and the media: twice a year, ten Humboldt Fellows and ten early-career journalists get together with the aim of learning from one another.
Rising oil and grain prices, dwindling wood and water reserves: Current geopolitical developments and climate change are making it increasingly clear how dependent we are on stable resources and reliable trade routes. Resource scarcity has far-reaching economic, social and political consequences, the urgency of which is being debated and negotiated in the public and political arena.
What is striking is that the repercussions of the current energy and food crises are being primarily discussed from a national perspective, although they are subject to global interdependencies and have a particularly severe impact on the world's poorest regions. Exploding wheat prices in the wake of the Ukraine war and the famines in large swaths of Africa, climate migration and the resultant social conflicts, draw a dramatic picture of the grave extent to which the world has neglected to establish a forward-looking resource management system. Political conflicts – which researchers and experts have long warned about – are intensifying in many places. International bodies are in full agreement: The responsibility for our dwindling resources lies in the hands of the global community. But is this message also being communicated in the political sector, media and society?
ComLab#6 will examine the following questions: Which ecological, political and economic aspects do we have to take into account when dealing with resource scarcity? What alternatives are available with respect to the cultivation, use and transport of resources that are currently overexploited? Which trailblazing, innovative methods have been generated by international research that could help us to cultivate our planet in sustainable ways and establish fair trade conditions?
Speakers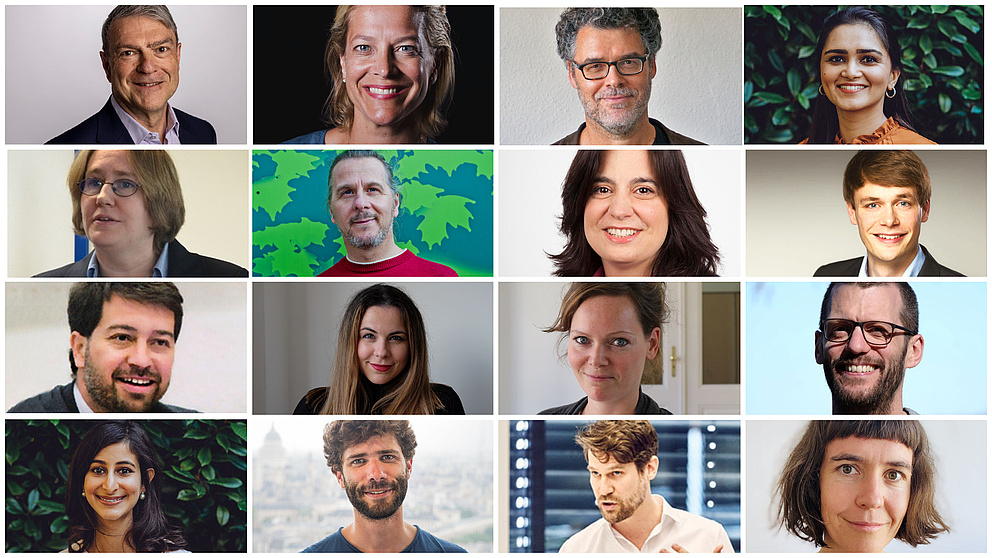 From left to right, first row: Clive Cookson (Financial Times), Prof Dr Bethany Wiggin (University of Pennsylvania), Prof Dr Thorsten Wagener (University of Potsdam), Shweta Bahri (Earth Warriors); second row: Christina Gehlsen (Deputy Head of the Division for International Science Policy at the Federal Foreign Office), Dr Damian Carrington (The Guardian), Prof Dr Mariette DiChristina (Boston University), Michael Wingens (Science in Dialogue); third row: Alexandre Caldas (Science Division UN Environmental Programme), Amie Liebowitz (BBC), Dr Elisabeth Gruber (Friedrich-Alexander-University Erlangen-Nürnberg, FAU), Prof Dr Tobias Kuemmerle (Humboldt-Universität zu Berlin); fourth row: Keya Lamba (Earth Warriors), Dr Simon Klein (Office for Climate Education), Dr Jens Radü (Der Spiegel), Dr Annegret Burkert (Science Media Center Germany)
Participants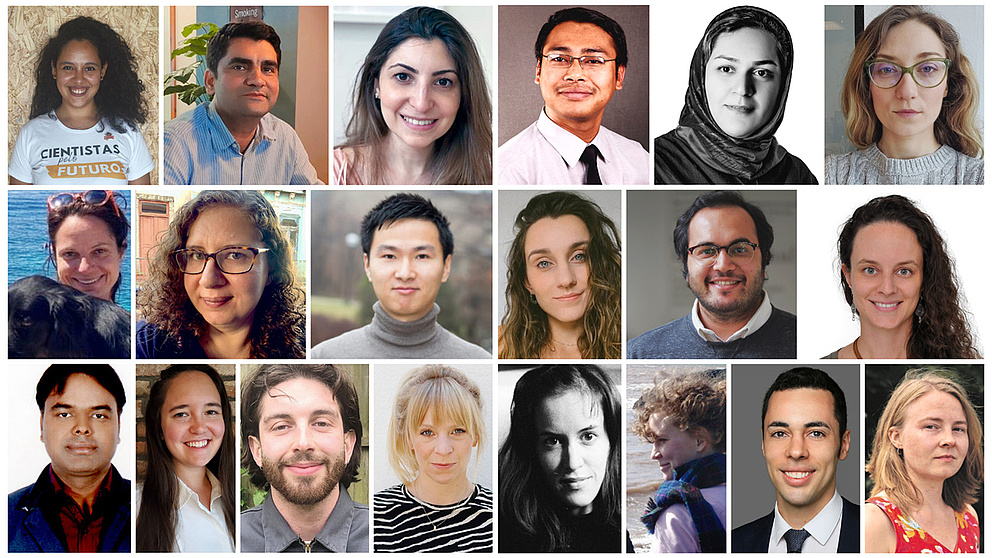 (in alphabetical order)
Humboldtians: Prof Dr Faisal Abbas, Maryam Bakhshi, Emily Burlinghaus, Prof Dr Sara Fouad, Dr Jinpu Lin, Dr Débora Monteiro Moretti, Saahil Parekh, Ramon Rodrigues, Rupesh Shrestha, Mayra Flores Tavares
IJP Alumni/Journalists: Marta Bausells, Amanda Büchert, Jitendra Choubey, María Dios, Moira Donovan, Joey Grostern, Ruxandra Pătrașcu-Maian, Alina Schadwinkel, Marcela Souza, Maja Ava Žiberna
Press publications about ComLab#6
The monetary awards for the four most successful project ideas went to:
the journalist María Dios (Bulle Media, Brussels) and the environmental researcher Maryam Bakhshi (FU Berlin/DIW Econ) for their article on new global alliances in gas supply – with a particular focus on energy collaboration between Russia and Iran.
the journalist Alina Schadwinkel (freelance journalist) and the digital health researcher Ramon Rodrigues (HHL Leipzig Graduate School of Management) for their multimedia scrollytelling demonstrating the challenges and opportunities of digital applications for various illnesses.
the journalist Amanda Büchert (Danwatch) and the energy researcher Emily Burlinghaus (IASS Potsdam/Johns Hopkins University) for their feature on lithium mining in Europe and new green technologies for extracting the valuable metal.
The "Creative SciComm" Award went to the journalist Maja Ziberna (RTV Slovenia) and the environmental researcher Mayra Flores Tavares (University of Freiburg) for their interactive web and social media project telling the story of nature conservation in the Atlantic Forest from the perspective of a tree.
The external jury, Ulrike Winkelmann (editor-in-chief, taz), Jennifer Wilton (editor-in-chief, Die Welt), Jens Radü (managing editor/multimedia, DER SPIEGEL) and Georg Scholl (head of Press, Communications and Marketing at the Humboldt Foundation, chose the four best project ideas. The pieces convinced the jury by the originality of the topic, the creative way they were implemented and tailored to their target group as well as by their interweaving of facts and storytelling.