Contact
Press, Communications and Marketing
Tel.: +49 228 833-144
Fax: +49 228 833-441
presse[at]avh.de
On 20 January 2023, the four best projects from the sixth virtual Communication Lab were honoured. Twice a year, the Alexander von Humboldt Foundation and the International Journalists' Programmes grant monetary awards for innovative science communication projects.
The sixth ComLab addressed the topic of "Dwindling Resources – Growing Conflicts". Current global political developments and climate change clearly illustrate how dependent we are on stable resources and secure trade routes. The impacts of energy and food crises are largely discussed at national level, but they are subject to global interdependencies and hit the poorest regions of the world particularly hard. The participants in the sixth ComLab discussed what alternatives we have with regard to the cultivation, use and transport of currently over-used resources. Which groundbreaking, innovative methods in international research can help to manage our planet sustainably and create fair conditions for trade? How can they be communicated so that they reach various target groups in society?
The external jury, Ulrike Winkelmann (editor-in-chief, taz), Jennifer Wilton (editor-in-chief, Die Welt), Jens Radü (managing editor/multimedia, DER SPIEGEL) and Georg Scholl (head of Press, Communications and Marketing at the Humboldt Foundation), chose the four best project ideas. The pieces convinced the jury by the originality of the topic, the creative way they were implemented and tailored to their target group as well as by their interweaving of facts and storytelling.
The monetary awards for the four most successful project ideas went to:
the journalist María Dios (Bulle Media, Brussels) and the environmental researcher Maryam Bakhshi (FU Berlin) for their article on new global alliances in gas supply – with a particular focus on energy collaboration between Russia and Iran.
the journalist Alina Schadwinkel (freelance journalist) and the digital health researcher Ramon Rodrigues (HHL Leipzig Graduate School of Management) for their multimedia scrollytelling demonstrating the challenges and opportunities of digital applications for various illnesses.
the journalist Amanda Büchert (Danwatch) and the energy researcher Emily Burlinghaus (IASS Potsdam/Johns Hopkins University) for their feature on lithium mining in Europe and new green technologies for extracting the valuable metal.
The "Creative SciComm" Award went to the journalist Maja Ziberna (RTV Slovenia) and the environmental researcher Mayra Flores Tavares (University of Freiburg) for their interactive web and social media project telling the story of nature conservation in the Atlantic Forest from the perspective of a tree.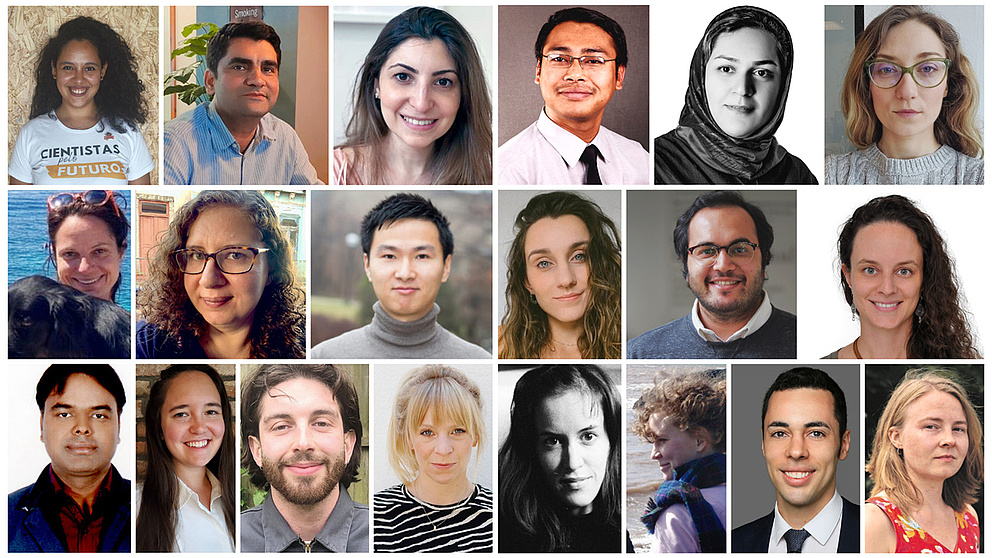 For information on ComLab#6, including the Lab Report, programme and participants visit here.
The Humboldt Foundation regularly offers ten of its sponsorship recipients the opportunity to cooperate with alumni of the International Journalists' Programmes on a project addressing a socially relevant topic. The next ComLab will take place on 11-13 May 2023. The topic is "The Next Big Bang: New Frontiers in Exploring Life".