Dr Nowsheen Goonoo from the Centre for Biomedical and Biomaterials Research, Mauritius, is a Georg Forster Research Fellow at the University of Siegen.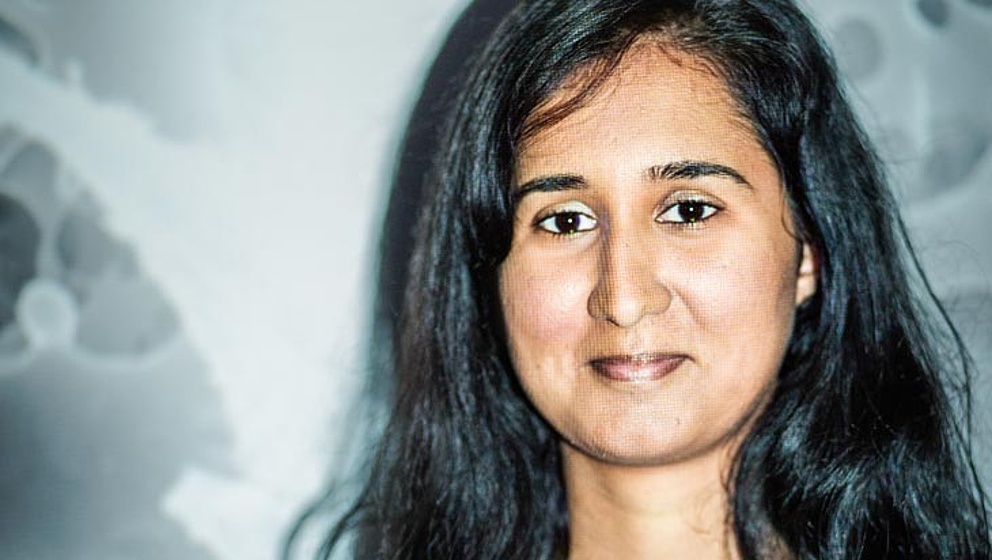 "My grandfather knew all about the effects of Aloe vera and healed my childhood scratches with it," she remembers. The parts of the plant the chemist wants to utilise resemble a bloated gummi bear: the gel in the water-storing tissue in the leaves. It has long been an important ingredient in cosmetics. Goonoo now wants to use elements of the gel and other synthetic polymers to produce fibres, which can then be a support for cell growth.
"Mauritius still has many untapped raw materials," says Goonoo. Currently, she is also experimenting with Fucoidan, an ingredient which occurs in the brown seaweed found in the coastal waters off Mauritius. "I can combine its positive properties with those of synthetic polymers." By subjecting the polymer solution to an electrospinning process she can produce novel blend fibres that form a supporting structure on which bone cells can grow and mature, eventually generating new bone. "If the cells are happy on the surface of the supporting template, then they grow well," Goonoo notes.
She intends to continue investigating the correlation between blend miscibility, mechanical properties and biodegradability more precisely. In the more distant future, tissue cultivated by Goonoo could then potentially be used in transplants.