The former Humboldt Research Fellow, Dr Mouhamed Moustapha Fall, holds the German Research Chair at the African Institute for Mathematical Sciences (AIMS) in Senegal, which is sponsored by the Humboldt Foundation and funded by the Federal Ministry of Education and Research.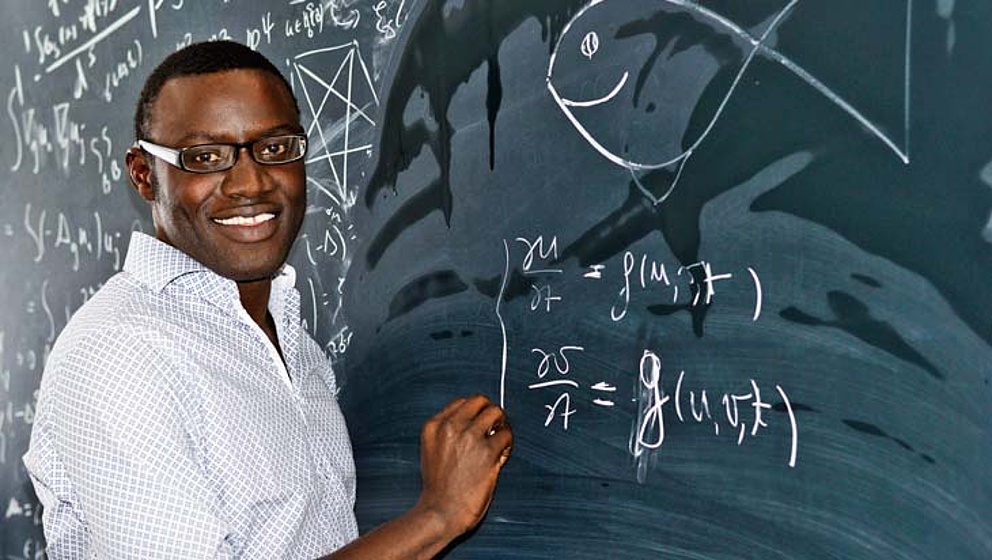 So Fall and some researchers from the Leibniz Center for Tropical Marine Ecology in Bremen, plus a student from Ghana, set about investigating the fishermen's behaviour. They observed when the fishermen went to sea and enquired where they made their hauls and how many fish they netted. Fall plans to compare these results with information on the size of fish stocks in the area.
His goal is to develop a mathematically precise model based on the data relating to the catch and the fish stocks. This will allow him to calculate how much fish the fishermen can catch without endangering stocks.
One day, it might even be possible to develop an app which the fishermen could use to decide where would be the best place to fish plentifully as well as sustainably. Fall's mathematical model would therefore help the fishermen to catch more fish – and stabilise fish stocks at the same time. Because if the fish do well, the fishermen do well, too.