Contact
Press, Communications and Marketing
Tel.: +49 228 833-144
Fax: +49 228 833-441
presse[at]avh.de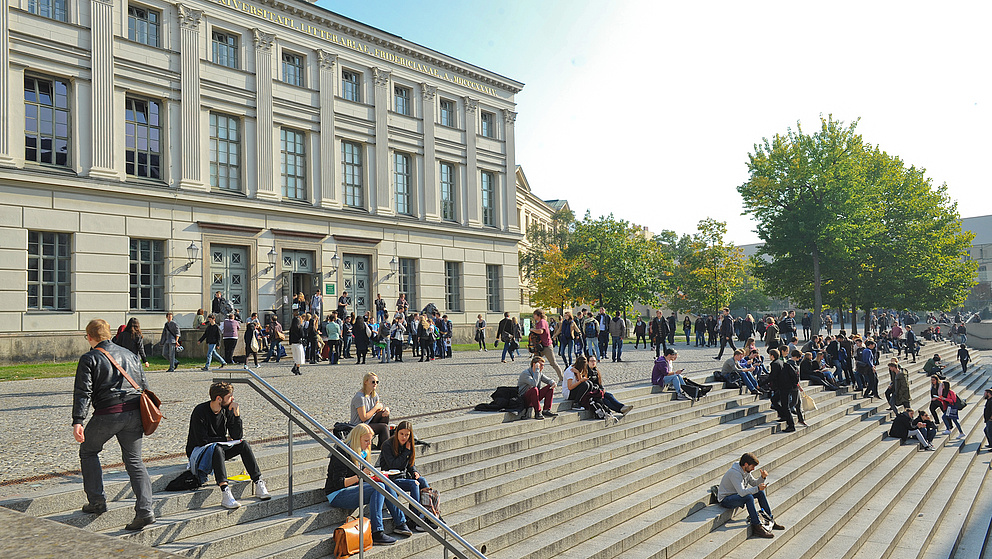 More than 300 young researchers from 50 countries will meet during the Alexander von Humboldt Foundation's network meeting being held online from 18 to 19 November 2020. They are currently in Germany as researchers sponsored by the Humboldt Foundation and are working with German colleagues at research institutes throughout the country. The event has the aim of acquainting the new Humboldtians with one another and with the Martin Luther University of Halle-Wittenberg (MLU) which is exemplary for Germany as a location for conducting research. In addition, the event will include various chat rooms where the group will have the opportunity to talk with Foundation staff members and receive tips regarding living and conducting research in Germany.
Joining the event from Halle and Bonn, the rector of MLU, Christian Tietje, and Enno Aufderheide, Secretary General of the Humboldt Foundation, will welcome the attendees at 2 p.m. on Wednesday, 18 November, in the virtual meeting room. This will be followed by the keynote speech by Sofja Kovalevskaja Award Winner Mazhar N. Ali on "Combining old and new ideas to put a spin on superconductivity". With funding from this award, Dr Ali has been conducting research at the Max Planck Institute for Microstructure Physics in Halle since 2016 with the working group he set up there. This will be followed by a discussion session via chat.
Starting 2 p.m. on Thursday, 19 November, the Humboldtians will make a virtual visit to research institutes at MLU where the young researchers can establish contact with one another and with German colleagues. During the poster session that begins at 4:15 p.m., fellows will present the focus of their research. Participants will have the opportunity to share information and ideas during virtual coffee breaks and brain dates.
The majority of participants come from the natural and life sciences (62%), followed by the humanities and social sciences (27%) and engineering (11%). Most of the guests from abroad come from China (42), India (24), Spain (14) or the USA (14).