Contact
Press, Communications and Marketing
Tel.: +49 228 833-144
Fax: +49 228 833-441
presse[at]avh.de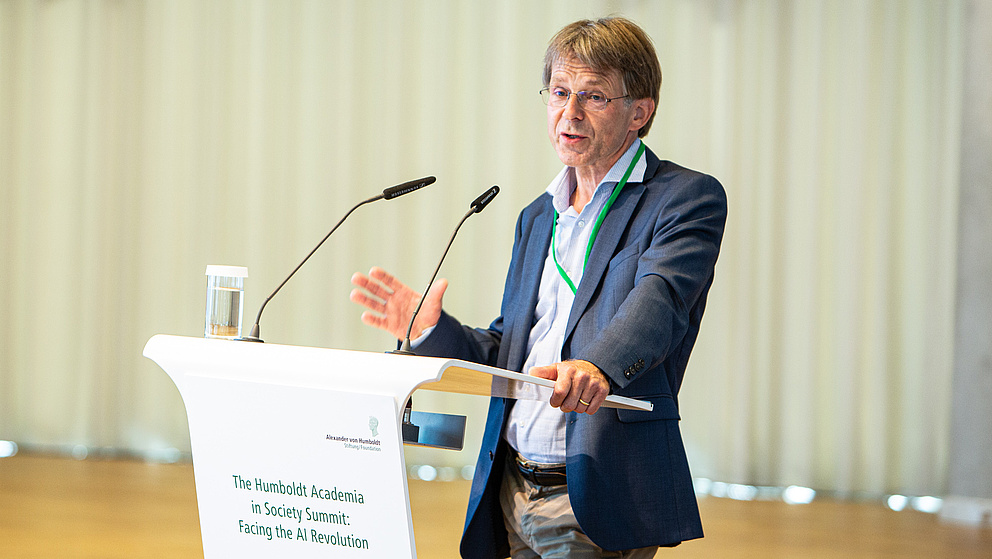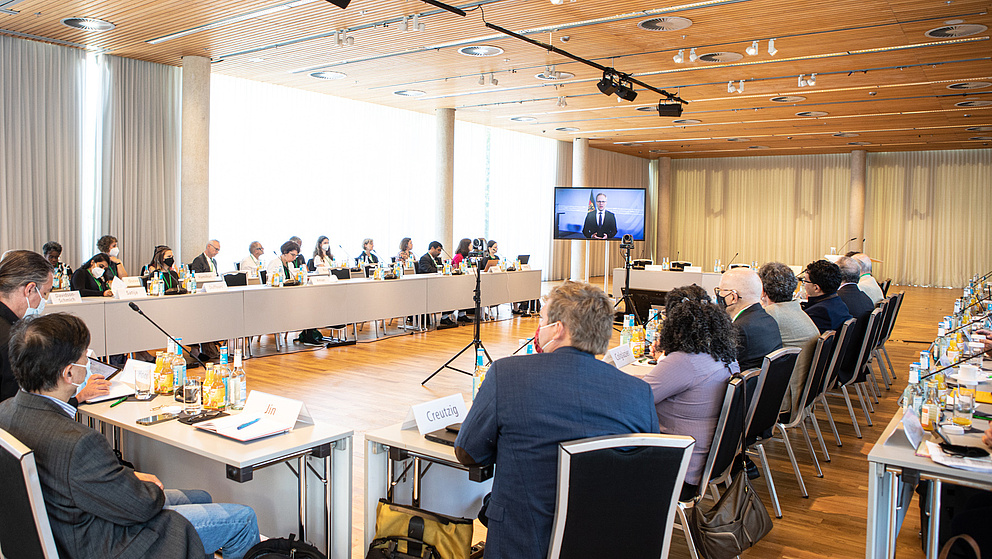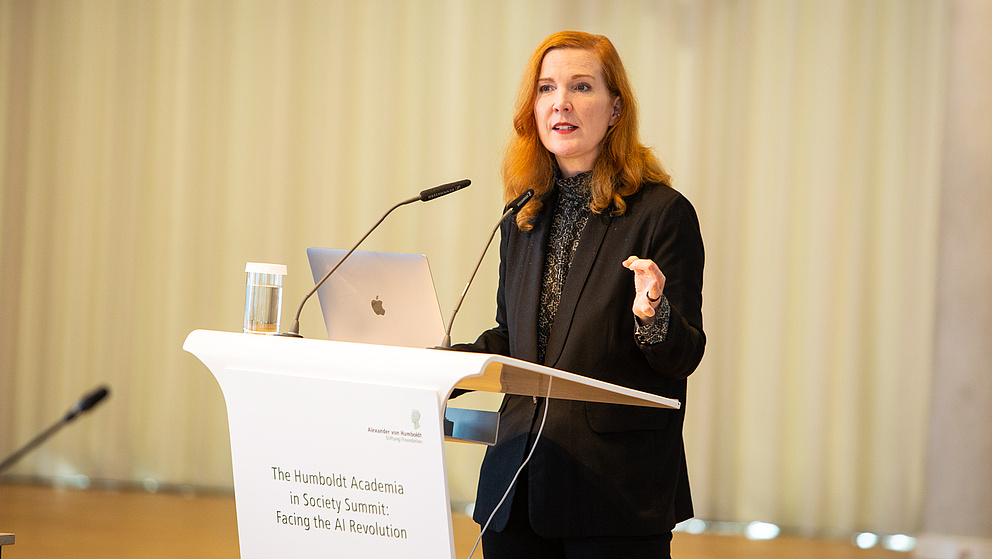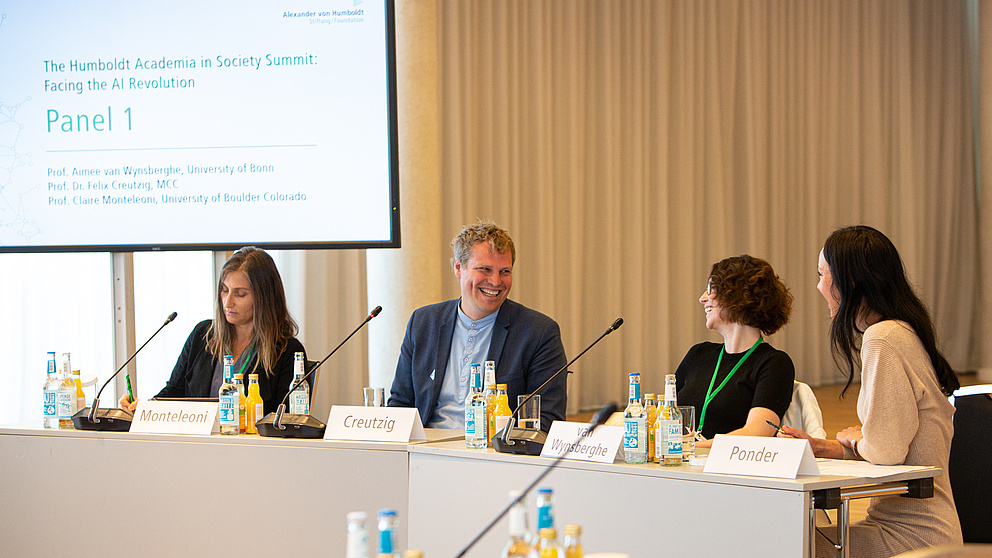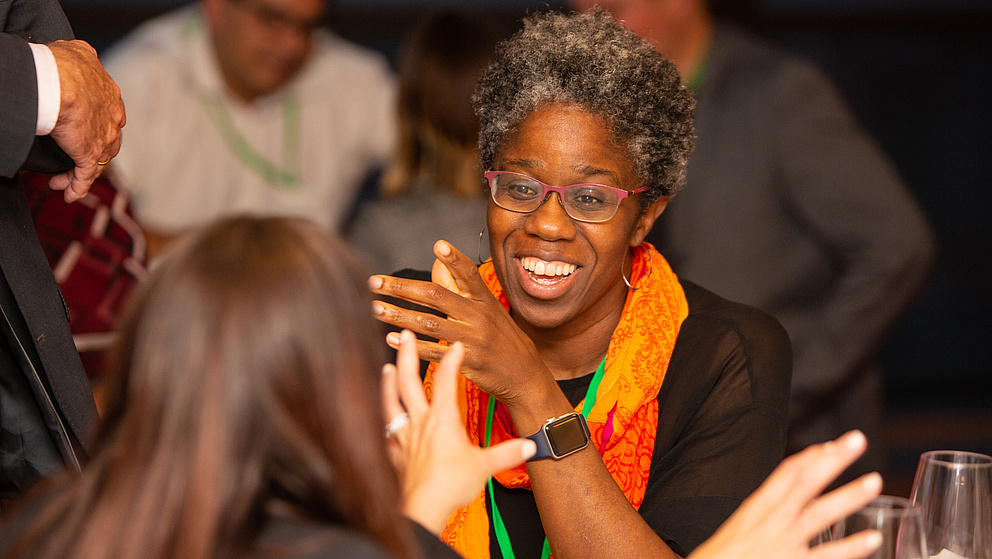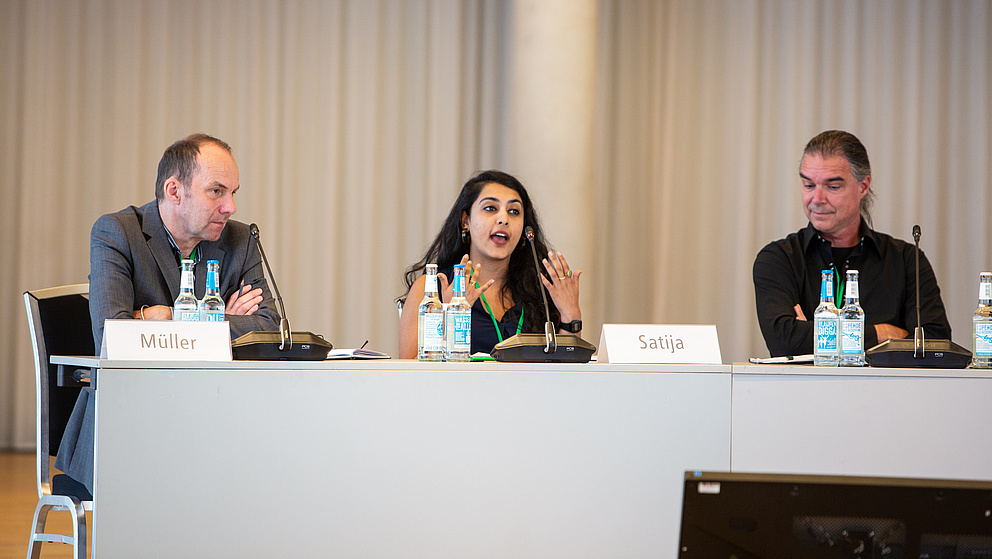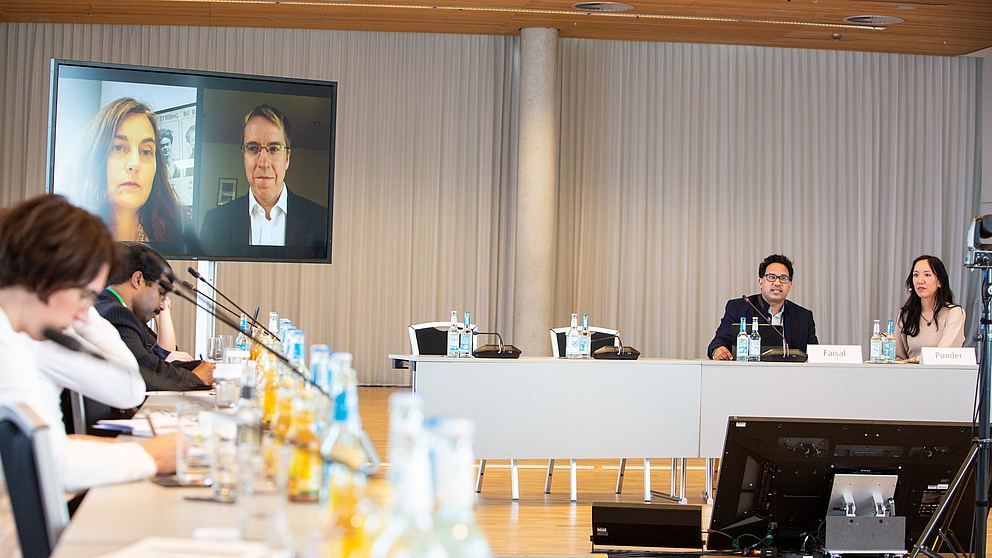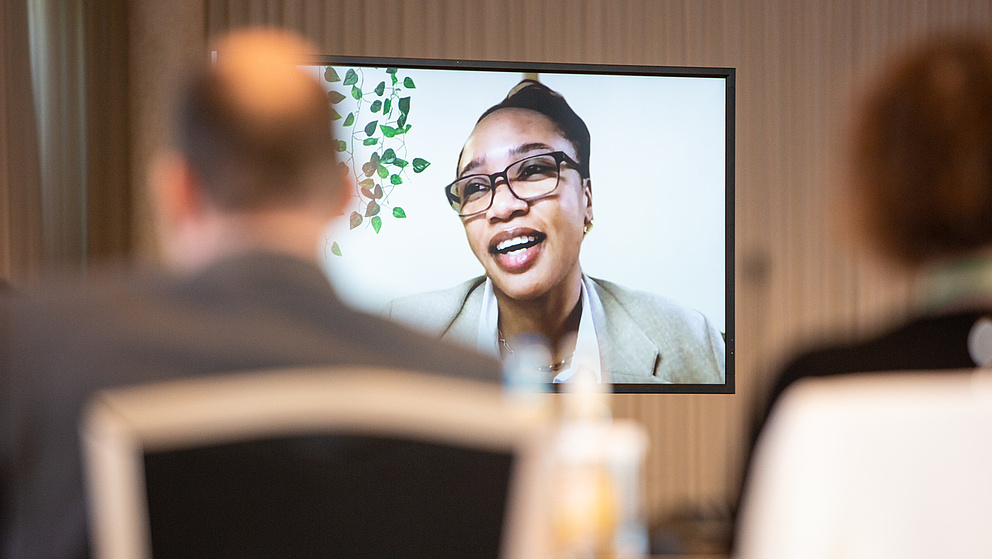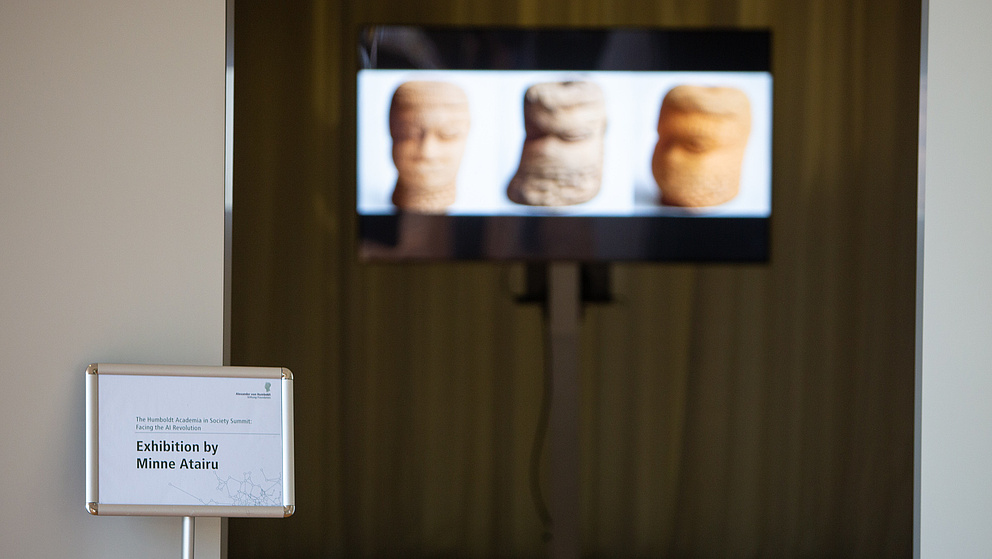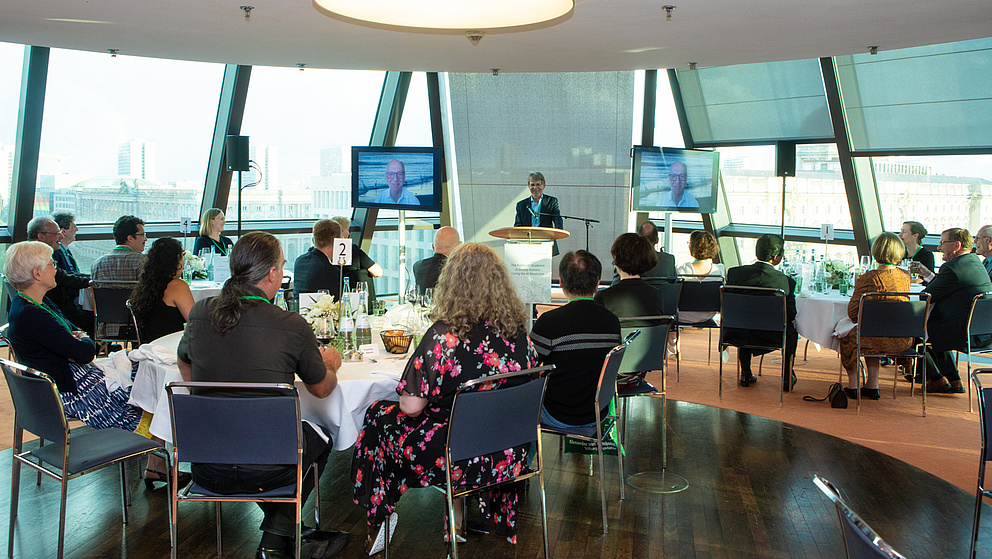 AI has come to revolutionise the world. For the public at large, exactly how and to what extent is often still difficult to assess or lacks transparency. But we need to set the course for human-centred AI here and now. With its Humboldt Academia in Society Summit the Humboldt Foundation brought together international experts on artificial intelligence and created a new space for exchange amongst academia, industry, society and policy makers.
In his opening speech, the Humboldt Foundation's President Hans-Christian Pape emphasised the urgent need for discussion. "AI has become an integral part of our lives and will continue to change our societies. And that is why a wide-ranging conversation is so important, not only across subject boundaries but also across professions." AI's tools are used in ever more contexts. Pape referred to both the innovative potential of this constantly developing field as well as to the ethical concerns linked to it. "AI is helping ever more academic disciplines to search for new knowledge," he said. "But, in the last resort, we must answer one question: What kind of AI do we want to make our lives better and help us to master the great challenges of the future?'"
The ensuing discussions focused on the responsibility and sovereignty of developers, political decision-makers, industry and users. The Parliamentary State Secretary to the Federal Minister of Education and Research, Dr Jens Brandenburg, assured the invited guests: "We want to ensure the responsible development and use of AI for the benefit of the common good." AI was already playing an effective role in many areas today. AI could help, for example, "to use resources more efficiently in agriculture or to improve traffic and energy management," Brandenburg noted.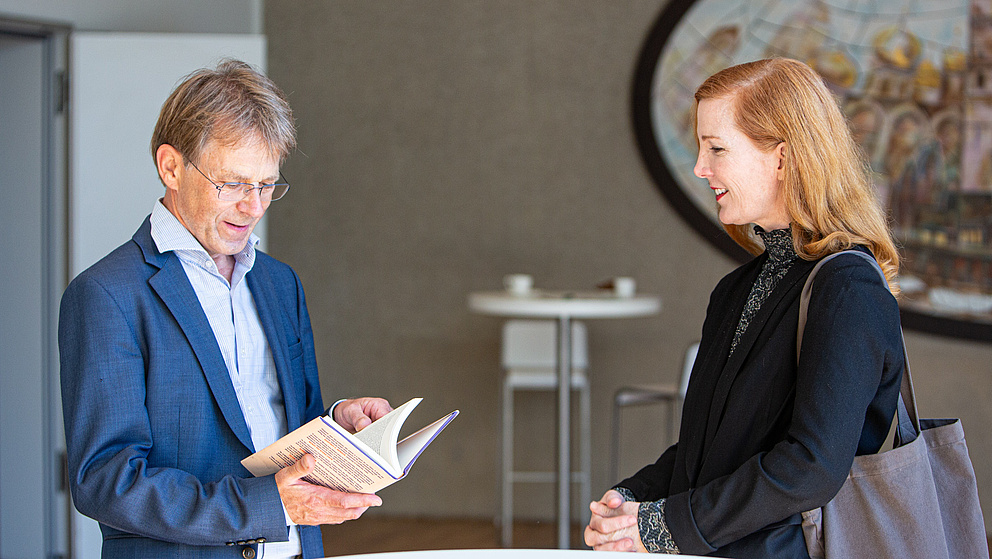 The resource-friendly use of artificial intelligence was also the subject of keynote speaker Kate Crawford (USC Annenberg). The ethics expert called for a planetary approach based on the cost of artificial intelligence to both humans and the environment. Moreover, Crawford demanded better industrial standards in data use and management as well as more effective accountability – not least in research. In order to understand the influence of AI, according to Crawford, a broadly-based conversation with society involving different communities and actors was required.
The panels that followed saw Humboldt Professors for Artificial Intelligence Aimee van Wynsberghe (University of Bonn), Holger Hoos (RWTH Aachen University), Vincent C. Müller (FAU Erlangen-Nürnberg) and Yaochu Jin (Bielefeld University) in conversation with representatives of civil society, politics and art on the ecological, social and science-policy implications of AI.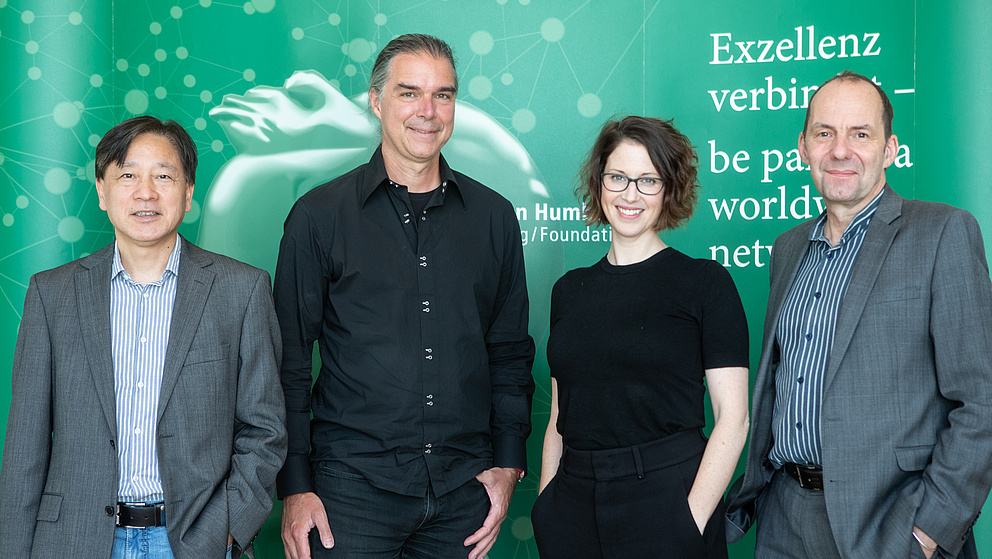 In this context, it became clear that in addition to debates on potential use, especially when it came to training developers, it was essential to build more comprehensive competencies to embrace the ethical dimensions of AI. It was also necessary to continue expanding international research transfer in AI, amongst other things to reinforce national expertise and infrastructures. In addition, different cultural values and access to AI resources have to be taken into account. In order to avoid the reproduction of (neo)colonial processes, the standards of the Global North and leading AI regions should not be applied uncritically to other global contexts.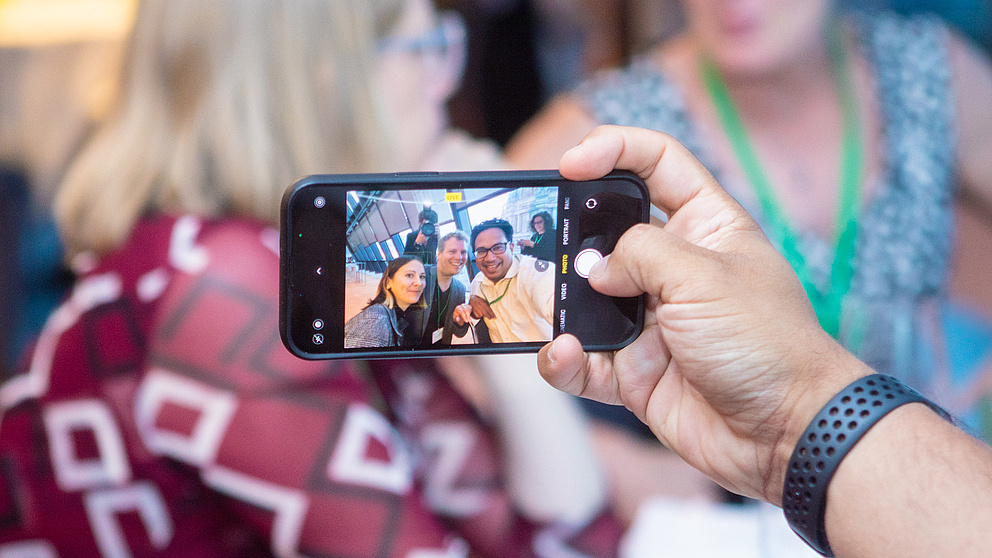 Everyone agreed that diversity was a resource in AI research that must absolutely be utilised and promoted. This included taking a critical look at current developments in design and applications through to inclusive, socially fair AI. The time was ripe for sustainable changes in AI research. We needed to grasp the opportunity to collaborate with various actors in society to work on creating sustainable, human-centred AI. But the advantages of AI over other solutions should always be scrutinised. Instead of exclusively discussing AI against the backdrop of technical feasibility and innovation, a holistic approach should be taken that addressed the concrete social and ecological benefit of transformative technologies – because AI could help to combat climate change and reduce inequality, always considering the costs the tool itself produces.
With its Humboldt Academia in Society Summit "Facing the AI Revolution", the Humboldt Foundation has launched an important debate beyond the Foundation's network and continues to drive the conversation between representatives of research, applications and political regulation on the topic of AI.
Alexander von Humboldt Professorship for AI
Funded by the Federal Ministry of Education and Research through the Federal Government's Artificial Intelligence Strategy, the Humboldt Foundation's Alexander von Humboldt Professorship recognises world-leading researchers from abroad who work in the field of artificial intelligence (AI). The Alexander von Humboldt Professorship enables them to conduct ground-breaking research at universities and research institutions in Germany.
Dialogue with society is one of the Alexander von Humboldt Foundation's key objectives. For further information on its activities in the field of science communication, visit here.