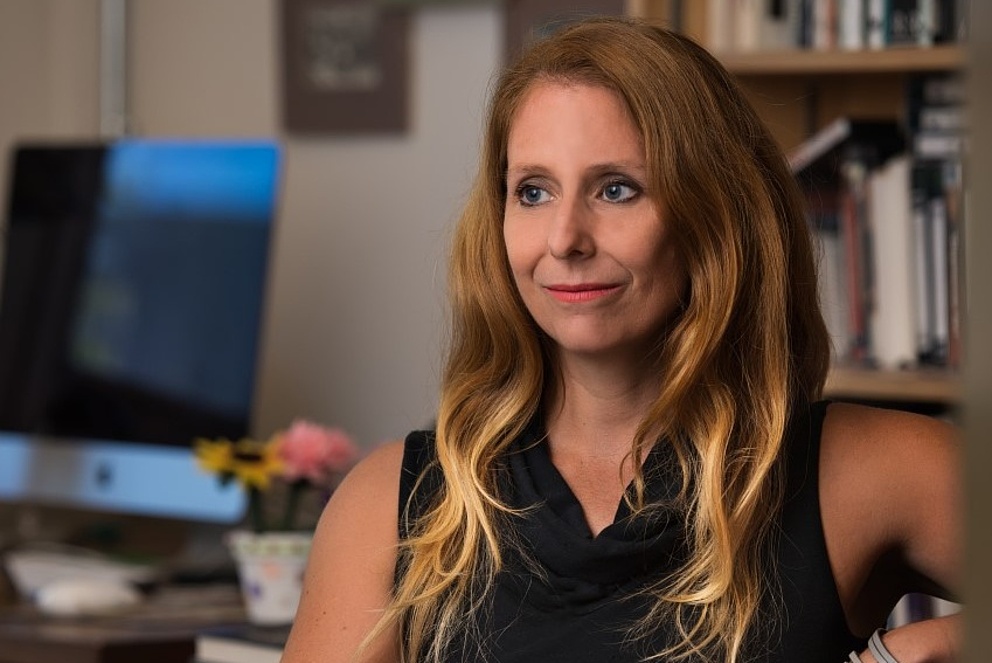 Contact
Press, Communications and Marketing
Tel.: +49 228 833-144
Fax: +49 228 833-441
presse[at]avh.de
With its selection of Jennifer Evans, the Humboldt Foundation has singled out an internationally recognized expert for German and European Queer History to receive the 2023 Konrad Adenauer Research Award. Evans has been a professor at Carleton University in Ottawa since 2017 and a member of the Royal Society of Canada since 2016. On the basis of cultural and social theories, Evans examines the relationships between queer and transgender persons, the state and societal notions of community. Her research focus is broad, ranging from the transnational history of sexuality, daily life and visual culture to the history of populism and authoritarianism all the way to the history of homosexuality in post-war Germany.
Evans' work on divided Germany, in particular, was groundbreaking in the way she used a large body of archival materials, including police and court files, to gain an understanding of how morals and behaviour were regulated in East and West Germany. Her publications "Bahnhof Boys" (2003) and "The Moral State" (2005) were among the first English-language studies to examine the persecution of homosexuality by the police and legal systems in occupied and divided Germany. She has also published a number of pivotal texts in the area of Queer History, including Queer Cities, Queer Cultures (2013, with Matt Cook), a compendium with case studies from throughout Europe.
While in Germany, Jennifer Evans will work on two research projects: In "Short History of Drag", she will situate cross-dressing in the history of Germany in the years since 1945 and investigate the role drag plays in queer history and in the history of queer/gay/lesbian/transsexual/transgender identity building. The second project will revolve around photography and the sexual revolution. This work will examine the role played by the changing aesthetic, imaging and curatorial practices in connection with the liberalization of social and sexual mores during the second half of the 20th century. Jennifer Evans will conduct her research at the Friedrich Meinecke Institute at the Freie Universität Berlin. History education expert Martin Lücke nominated her for the Konrad von Adenauer Research Award.
With the Konrad Adenauer Research Award, the Alexander von Humboldt Foundation singles out researchers from Canada whose fundamental discoveries and findings have had a lasting impact on the award winner's field even beyond their immediate research area and who, through their personality and research work, help strengthen scientific and cultural relations between Germany and Canada. Besides receiving €60,000 for their work, the award winners are also invited to conduct a research project of their own choosing in Germany in collaboration with specialist colleagues there.