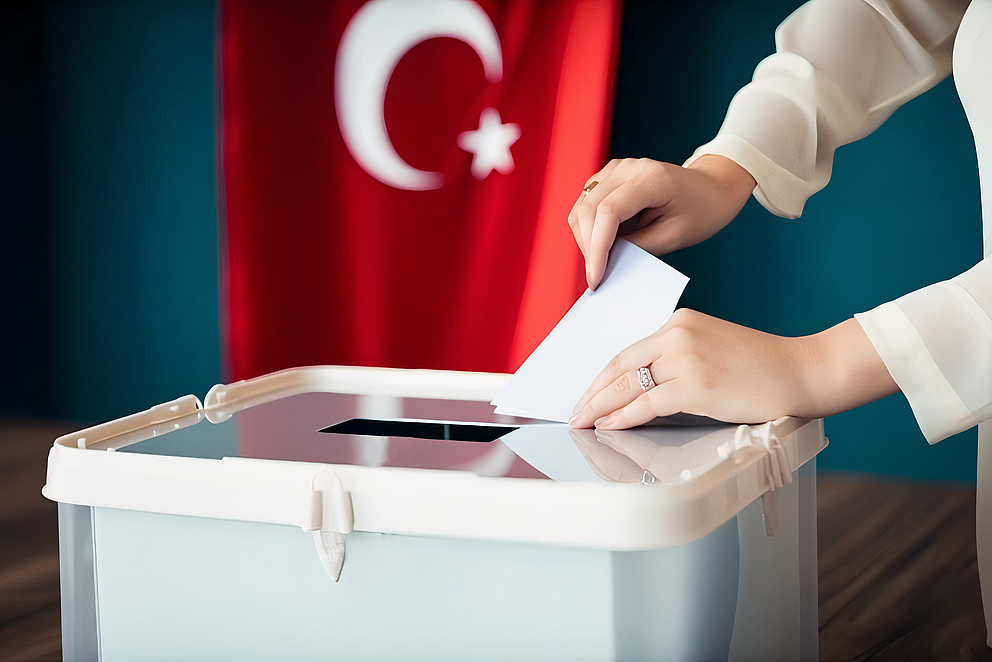 Contact
Press, Communications and Marketing
Tel.: +49 228 833-144
Fax: +49 228 833-441
presse[at]avh.de
Some 64 million Turkish citizens are being called upon to cast their votes on 14 May and decide the course of Turkey's political future. For many young Turks, the thought of a Turkey without Recep Tayyip Erdoğan at the helm is probably quite strange. He has been in power for more than 20 years and has steadily restructured the Turkish state according to his own ideas. The upcoming election could change this situation. It will determine whether the governing AKP and its electoral coalition will be re-elected. According to current polls, Kemal Kılıçdaroğlu, the chairman of the Kemalist social democratic CHP and the candidate of the oppositional alliance, is almost tied with Erdoğan.
What will this election mean for Turkey's future?
We asked this question of two researchers from the Humboldt Network. The political scientist Dr Ayşegül Kars Kaynar, a Georg Forster Research Fellow at Humboldt University in Berlin, studies the politics, constitutional history and security policies of her native country. The sociologist Dr Latife Akyüz is conducting research on border and identity issues, migration and intersectionality. She supported the Academics for Peace (Barış İçin Akademisyenler, BAK) and was subsequently removed from her job at university. As a result, she was forced to leave her homeland. She has been able to continue her research in Frankfurt am Main with the help of a fellowship from the Philipp Schwartz Initiative.
The Humboldt Foundation's Philipp Schwartz Initiative which supports threatened researchers has special ties to the history of Goethe University in Frankfurt am Main and to Turkey. Philipp Schwartz, the initiative's eponym, was a professor at Goethe University who lost his position after the Nazis came to power. While in exile − initially in Zurich and later in Istanbul − he helped approximately 1,500 persecuted researchers and scholars to flee Germany and make a new start in their professions abroad, in many cases in Turkey.
Dr Ayşegül Kars Kaynar
"The upcoming elections on May 14 are of great importance for Turkey. They are considered to be the last chance to remove the AKP government that has ruled the country for more than twenty years. It is an opportunity to move towards the reestablishment of a democratic republic. After living under authoritarian Islamist rule for decades, the people of Turkey have learnt the hard way to value an egalitarian political system where all opinions and differing standpoints are treated equally, the judiciary is independent and impartial, and the government pursues a peaceable foreign policy. As an unintended consequence of presidentialism, the opposition parties in Turkey have also learnt to form coalitions and work together. The elections on May 14 will be a tight race between the ruling and opposition parties. However, regardless of who wins, these lessons will not go away but rather they will shape the trajectory of Turkey in the second century of the Republic."
Dr Ayşegül Kars Kaynar
Ayşegül Kars Kaynar is a Georg Forster Research Fellow. She received her Master's degree from City University in London and a PhD from the Department of Political Science at Middle East Technical University, Ankara. She then studied at the New School for Social Research and was a Visiting Fellow at the Turkey-Europe Centre at the University Hamburg. Her research focuses on contemporary Turkish politics, legal and constitutional history, security policy and the relationship between the military and society. After studying at Humboldt University in Berlin between 2018 and 2022, currently she works as a project coordinator in the Association for Monitoring Equal Rights (AMER), and lectures in Atilim University.
Dr Latife Akyüz
"Turkey is approaching the most significant elections in its history. Since rising to power, the AKP has exacerbated social alienation, accelerated the breakdown of institutions, and fostered the spread of political corruption and social marginalization. If Erdoğan and the AKP win again, the country will be driven to a tipping point in terms of democracy and human rights that will be difficult to reverse. These elections will determine whether Turkey's democracy can be restored, whether the rule of law can be reestablished, and whether repression, violence, and all forms of human rights violations can be stopped. Ultimately, these elections will determine whether there will be a dictatorship or a democratic republic on Europe's border. I have hope for the latter."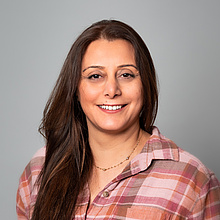 Dr Latife Akyüz
Latife Akyüz received her PhD from Middle East Technical University Ankara in 2013, with the dissertation titled "Ethnicity and Gender Dynamics of Living in Borderlands: The Case of Hopa-Turkey". She has held positions as a visiting scholar at Indiana University (2010), Binghamton University (2011–12) and the Center for Ethnic and Migration Studies, Liège University (2014). She worked as an Assistant Professor at Duzce University from March 2014 until 2016, when she, like many other academics in Turkey, was dismissed from her position and was forced to leave Turkey. With the Philipp Schwartz Fellowship of the Humboldt Foundation she could continue her research at Goethe University Frankfurt (2016-2019). After working as Einstein Fellow at Humboldt-Universität zu Berlin (BIM), she joined the European University Viadrina in 2022.