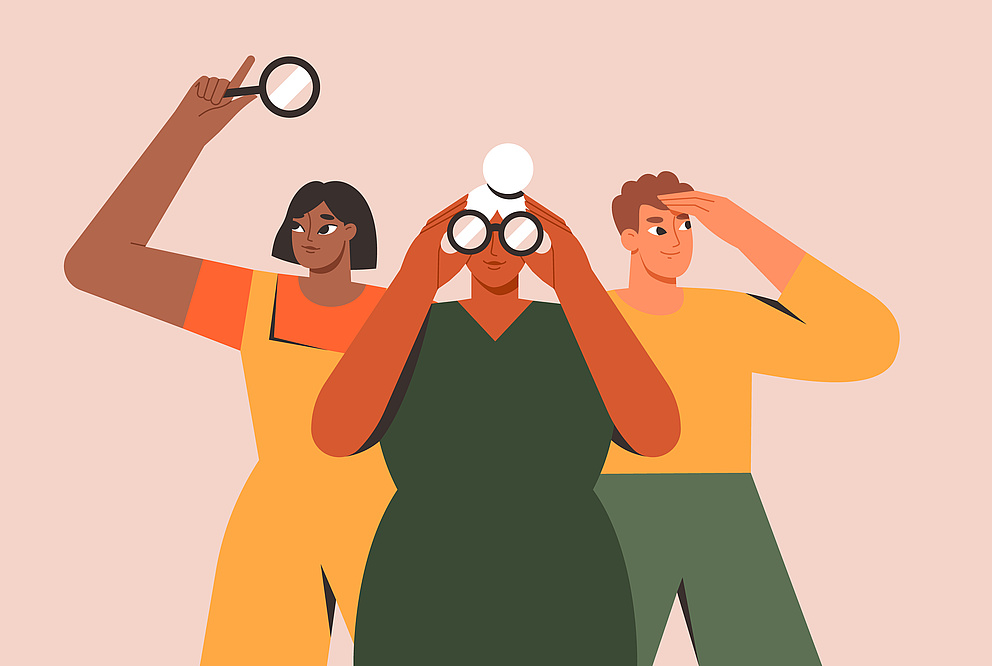 Contact
Press, Communications and Marketing
Tel.: +49 228 833-144
Fax: +49 228 833-441
presse[at]avh.de
Are you keen to share your own experience in the international research community with the next generation of researchers? Become a host for the Humboldt Foundation's postdocs and recruit top talents for your research group! In late summer 2022, Next Generation Humboldt is running two online events: the people responsible for the programmes at the Humboldt Foundation will not only inform you about the appropriate sponsorship programmes and explain the application process but also answer your questions directly.
Are you a member of the Humboldt Network abroad and would like to cooperate with excellent junior researchers from Germany in your own department?
Or are you doing research in Germany and are now looking for a postdoc position with an excellent researcher abroad?
Are you the head of a research team at a German university or non-university research institute and would like to make it more international?
The Henriette Herz Scouting Programme gives you the opportunity to strategically extend your research group by recruiting excellent researchers from abroad. As a scout, you can recruit promising talents in your subject for a research stay sponsored by the Humboldt Foundation and thus incorporate them into your group. The programme boasts a lean application process, guaranteed funding and long-term integration into the worldwide Humboldt Network.
Participation in the informative meetings is open to interested researchers, those responsible at research institutions and other interested parties. It is not necessary to register; for the links to the video sessions, klick here for the Feodor Lynen Programme and here for the Henriette Herz Scouting Programme.
Humboldt Discoveries is a series of events offering potential sponsorship recipients, hosts and those interested the opportunity to get specific information about the Humboldt Foundation's various programmes. Proven experts present the respective programmes and answer questions. Current sponsorship recipients and alumni report on their experiences.