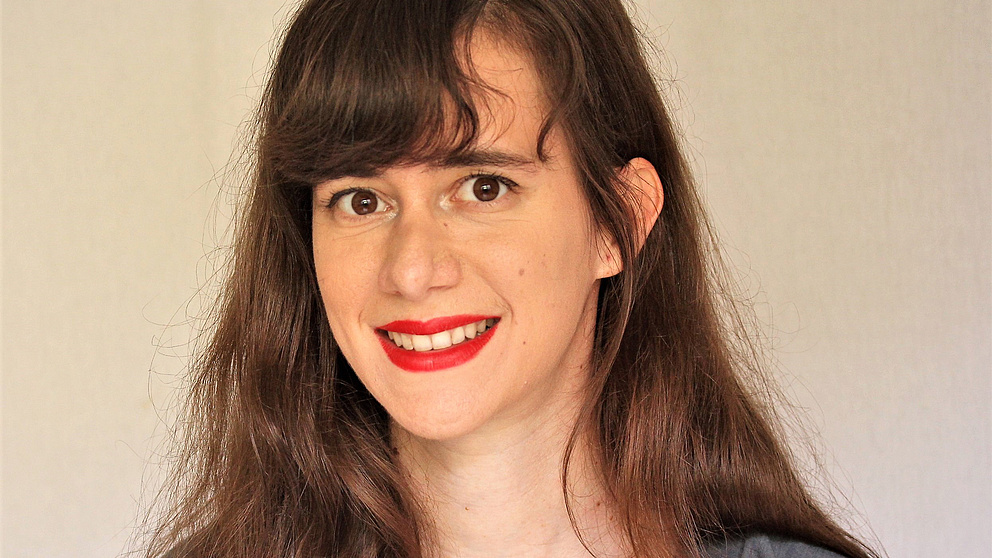 To recruit new hosts for the Humboldt Network – that is one of the goals of the Henriette Herz Scouting Programme. As the programme becomes ever better known, it is working increasingly well: The Munich immunologist, Julia Jellusova, is a leading researcher; having successfully applied to become a scout, she is now giving the Humboldt Family new impetus – although, in her case, it would be wrong to suggest she was unacquainted with the Humboldt Foundation.
"My father is a Humboldtian. I came to Germany as a child with my parents from Slovakia in 1992 when he became a research fellow in Würzburg," Julia Jellusova explains. She holds a chair in Immune Signalling in the School of Medicine at TUM in Munich. The German President's reception for Humboldtians and their families in the garden of Schloss Bellevue during the Annual Meeting is one of her childhood memories.
"I found out about the Henriette Herz Scouting Programme through an announcement," says Jellusova who can now scout for up to three international postdocs for her team and recommend them directly for a Humboldt Research Fellowship. She investigates the interaction between cell metabolism and signal transduction in B lymphocytes with the aim of discovering new therapy approaches to autoimmune diseases and lymphomas.
Zoom information event (26 Sep 2022, 2-3 pm)
If you would like to learn more about the Henriette Herz Scouting Programme, join our online event and get information on the programme and the application process from us directly.
"I am convinced about the value of academic mobility. During his career, my father benefitted greatly from his contacts in the Humboldt Network. After the fellowship, he worked in Canada, Italy, Belgium and Slovakia and later returned to Germany," says Jellusova, who also worked at Sanford Burnham Prebys Medical Discovery Institute in La Jolla, United States, as a postdoc.
"I know from my own experience what postdocs need when they are abroad and have always had good experiences with international junior researchers in my own group," says Jellusova, commenting on her engagement with young researchers. In order to identify international talents, she will utilise her own networks. She is one of the organisers of a monthly online seminar run by the "B cell metabolism club" (BcMC). During the online session, junior researchers from all over the world, from the United States, Canada and European countries, present their work in the field of B lymphocyte research even before it is published. Despite the different time zones scientists from China and Japan often take part, as well. "The club gives me a bit of a heads up: I can recognise exciting approaches, talents and creativity before the rest of the world knows about them," says the top 38-year-old researcher who was appointed to TUM in 2021.
Naturally, Jellusova is also keen to increase the percentage of women in cutting-edge research. She intends two of the three postdocs she can recommend to be female. As a well-connected specialist she can draw on the contacts she made when she held a Margarete von Wrangell Habilitation Fellowship. The programme supports women junior researchers, enabling them to build their own independent research groups. Female hosts introduce female junior researchers into the Humboldt Network – a win-win situation for everyone.
Contact
Press, Communications and Marketing
Tel.: +49 228 833-144
Fax: +49 228 833-441
presse[at]avh.de