Contact
Press, Communications and Marketing
Tel.: +49 228 833-144
Fax: +49 228 833-441
presse[at]avh.de
Some 300 guests from academia and the political arena gathered at the Berlin-Brandenburg Academy of Sciences and Humanities today for the inauguration of the new President of the Alexander von Humboldt Foundation. Robert Schlögl emphasised: "Particularly in times of upheaval and major social challenges Germany must reinforce its worldwide connections and increase its number of partners. As a driver of innovation in the fight against the climate and resource crisis, but also as a bridge-builder for understanding between cultures and nations, the Humboldt Network plays an important role worldwide."
The chemist and expert on new energy systems also called for a change in science diplomacy. "For science, epochal change means we have to protect our own interests more and campaign for our democratic values. This is particularly true with regard to countries that see themselves as competing systems or even opponents of Western nations, such as China."
Especially in our dealings with difficult partners, however, there should not be any general isolationism. "We must maintain our function as bridge-builders. If we researchers were only to cooperate with 'friendly' countries, it would be to our own detriment. And if we are going to master the global climate and health challenges, we need China and other countries as partners," Schlögl emphasised. "We must work to prevent bloc formation in the world by providing real-life examples of overcoming system boundaries through interpersonal contacts." This was why investment in academic exchange was so important. At the same time, clearly defined rules were required, and standards such as transparency, fair processing of data and intellectual property needed to be maintained.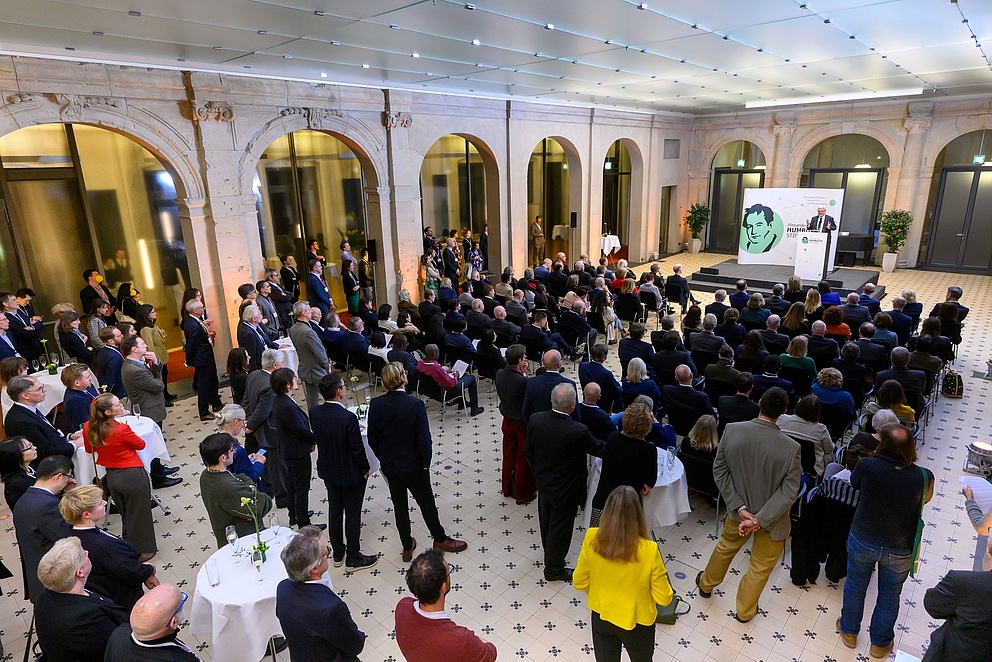 One focus of Schlögl's presidency will be to extend relations with African partners. "African countries have huge potential in finding their own ways of doing things instead of following those that seem right to us in the Global North. Our role as a funder is to help African researchers build their own systems: in producing green energy, for example, along with the concomitant research and development," Schlögl continued. The world would choose different paths to achieving climate neutrality; local best practices should be encouraged – not least with the help of science. At the same time, Schlögl made clear: "Whether or not the energy transition is successful globally will be decided in Africa."
Ralf Beste, Head of the Department of Culture and Communication at the Federal Foreign Office, who welcomed Mr Schlögl to his new function as the President of the Humboldt Foundation, emphasised the Foundation's role in foreign cultural policy. "The Foundation and its network help to solve the major challenges of our times. Platforms for international, interdisciplinary dialogue about topics such as climate change are created. We in Germany benefit from these external perspectives," said Beste.