Contact
Press, Communications and Marketing
Tel.: +49 228 833-144
Fax: +49 228 833-441
presse[at]avh.de
Fifty young scientists from throughout Europe gathered in Berlin from 2 to 6 August 2021 at the invitation of the Alexander von Humboldt Foundation and Wissenschaft im Dialog to learn from communication experts and jointly formulate recommendations for the future of good science communication. During their meeting, they drafted a discussion paper with proposals that aim to provide impetus for further discussions in the science community.
Teaming up in seven interdisciplinary working groups, the researchers considered the current situation of young researchers in science communication. The recommendations they developed include ensuring adequate funding, better basic and advanced training options, and more diversity and interdisciplinarity in the area of science communication. And their message was clear: The dialogue with the public has to be more intensive and effective – but not at the expense of the researchers. Rather, achieving this will require better support.
Training programmes and offers must be based on standards and should be more visible and accessible. The paper also makes statements on ways of funding and integration into research planning. The participants also addressed the question of what good science communication actually is. This results in the demand for more research on the effectiveness of science communication and a call to refine and further develop evidence-based science communication activities.
Furthermore, the researchers call for more structural incentives and creativity in the choice of modes and formats used in research communication. The fundamental prerequisite for turning these recommendations into reality, the researchers say, is a change in academic culture – toward an inclusive, adventuresome, value-based community.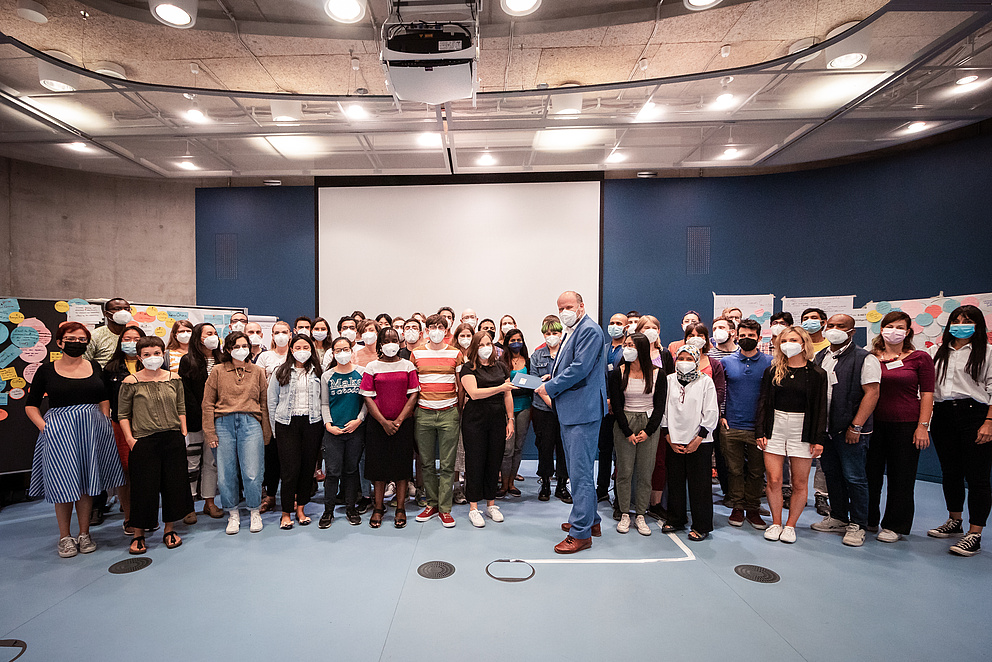 Every year, the Alexander von Humboldt Foundation enables more than 2,000 researchers from all over the world to spend time conducting research in Germany. The Foundation maintains an interdisciplinary network of well over 30,000 Humboldtians in more than 140 countries around the world – including 61 Nobel Prize winners.
Wissenschaft im Dialog (WiD) is the German organisation for science communication of the scientific community. WiD supports science and research with expertise in effective communication with society and encourages researchers to communicate their research, including its controversial aspects, with the public. Moreover, WiD raises citizens' awareness for the social significance of science and promotes understanding of research processes and findings. For that reason, WiD organises various participatory formats, e.g. discussions, school projects, exhibitions, and competitions across Germany and provides online portals about science and science communication. Initiated by the Stifterverband, Wissenschaft im Dialog was founded in 2000 by the leading German science organisations. Further science-related foundations joined as partners. WiD is supported by the Federal Ministry of Education and Research. www.wissenschaft-im-dialog.de