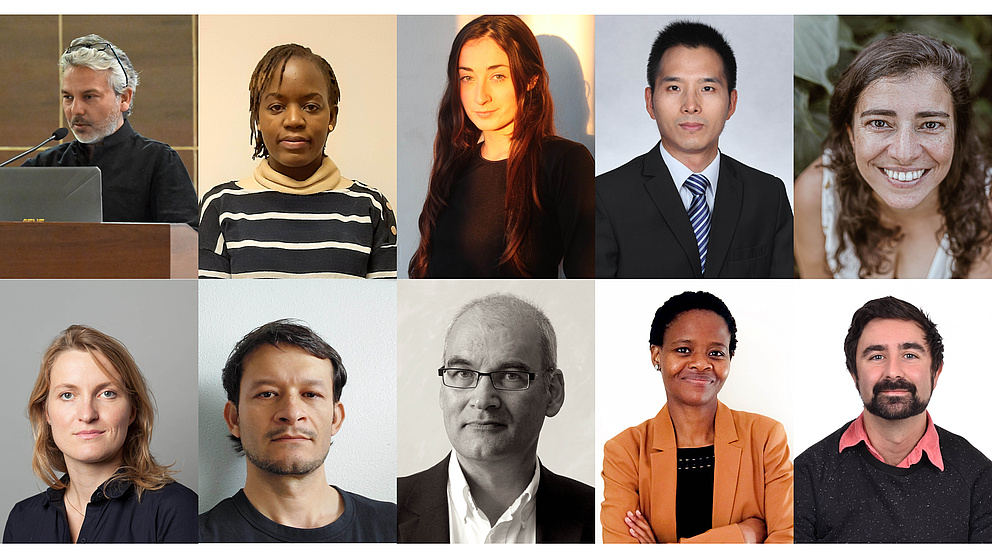 Kontakt
Presse, Kommunikation und Marketing
Tel.: +49 228 833-144
Fax: +49 228 833-441
presse[at]avh.de
The Humboldt Residency Programme is bringing ten participants from ten countries to Berlin and Brandenburg for a six-week residency with the objective of strengthening transdisciplinary cooperation and trying out innovative means of science communication. The participants will draw upon concepts from chemistry, architecture, climate research, sociology, marketing, journalism and art to think up new kinds of scenarios for sustainable ways of life. Their ideas will provide impetus for discussions with a variety of target groups from the political sector, the cultural realm and civil society.
The programme's Creative Lead, Professor Pratyush Shankar, is a Humboldt Foundation alumnus and professor of architecture and provost of Navrachana University in India. He considers man's relationship to resources to be a fundamental issue that affects all aspects of daily as well as economic life.
More information about the programme, this year's participants and planned events is available here.