Important information for Humboldtians
Best possible support during the crisis
The Humboldt Foundation wants to support its network flexibly and in the best possible ways during the coronavirus pandemic. We are continuously at work to respond to this dynamic situation and comply with government requirements. We have cancelled or postponed events. Where possible, we are working to develop digital formats for events. Our funding measures are continuing with minor restrictions. It goes without saying that fellowships and associated benefits will be paid without interruption. When delays arise due to the coronavirus crisis, we work to provide flexible support.
We have bundled important information for individuals we currently sponsor and future Humboldt Fellows in FAQs on this subject.
Applications and nominations still being accepted
If you are interested in applying for one of the Foundation's fellowships or nominating a colleague for an award, this is, of course, still possible. The Foundation continues to accept, process, review and approve funding applications, as usual. If, due to the pandemic, it is initially not possible to enter Germany, you may be able to start your sponsorship in your home country or country of residence.
Experiences of young researchers in the coronavirus situation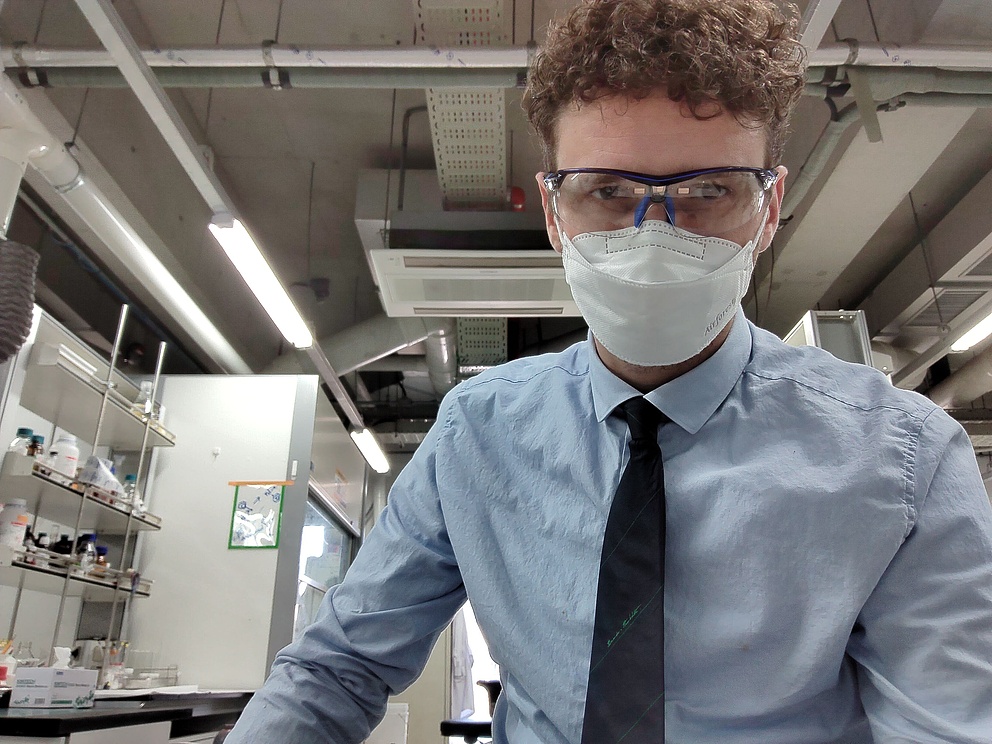 No one knows yet how the pandemic will impact the careers of young researchers. In a three-part series, we profile Feodor Lynen Research Fellows and show how they are dealing with the challenges facing them. We start with the molecular chemist Florian Mulks. Back in 2020, he had planned his stay in the USA as a Feodor Lynen Research Fellow. Then the corona pandemic came. But a solution was found in the Humboldt Network.
#ResearchAcrossBorders – The Humboldt network is working on solutions
Dealing with the corona crisis is - worldwide - currently one of the most important tasks these days. The Humboldt network with its experts from a wide range of disciplines and countries is also working at full speed on this. At the same time, we are already addressing the question of what experiences, changes and even lessons will come out of this crisis. In this connection, as part of its campaign #ResearchAcrossBorders, the Humboldt Foundation asked researchers from its network the following questions: How are you helping through your work to deal with the coronavirus? How important are collaborative international research projects in this connection? And how might the future look after Covid-19? These experts report in video portraits (YouTube).
In addition, the Humboldt Foundation gathered video statements at #ResearchAcrossBorders (Twitter) which make the case for international research collaboration, scientific exchange, trust and open-mindedness. We are convinced that global problems can be solved only when we work together. In this crisis and in the future.
Official information on current developments
Individuals being sponsored by the Humboldt Foundation can find information on the latest developments regarding corona cases in Germany and Europe on the following websites: