Contact
Press, Communications and Marketing
Tel.: +49 228 833-144
Fax: +49 228 833-441
presse[at]avh.de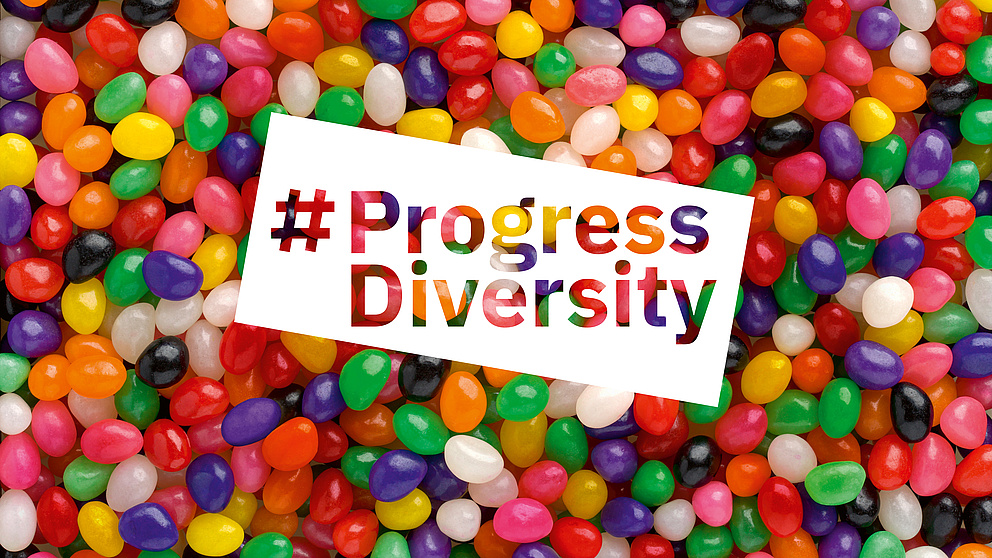 The Humboldt Foundation has begun ringing in its #ProgressDiversity campaign with the latest issue of its Humboldt Kosmos magazine: Putting the spotlight on why greater diversity is needed in science and academia, the Foundation is making the subject of diversity the focus of an entire issue. The question of how science and research are faring around the world will be illustrated in personal reports from individuals from various countries who have been sponsored by the Foundation as well as examined with the help of analyses in the spotlight issue.
Do join in!
We want to take this topic of diversity beyond the limits of the Humboldt Kosmos magazine. Let's talk about it! We look forward to sharing your thoughts or your own experiences on #ProgressDiversity.
The publication is part of the campaign being conducted under the hashtag #ProgressDiversity. Its aim is to raise awareness of how important diversity is for the science system and to draw more attention to it. Because one thing is clear for the Foundation with its network of sponsorship recipients from more than 140 countries and every conceivable discipline and subject: Diversity is absolutely essential when competing over the best solutions to complex problems, be it diversity of vantage points or backgrounds. And even though there are many discussions about diversity in science and research, it is far from being a reality everywhere.
Accordingly, fostering diversity is an important aim of the Humboldt Foundation and a central focus of its strategy. At the same time, the foundation feels it is imperative to continually expand gender equality, equality of opportunity, and diversity in the science system. The Foundation strives to achieve this not only in its research funding and networking activities. It also works to promote diversity in its capacity as an employer. Underscoring this, it is a member of the Diversity Charter, a corporate initiative to promote diversity in companies and institutions. In this way, the Alexander von Humboldt Foundation has committed itself to creating a working environment that is respectful and free of biases and to making diversity in corporate culture a subject of internal and external discussion.